Geoff Allan's Scottish Bothy Walks books is a superb companion to his earlier book The Scottish Bothy Bible.  Whereas The Scottish Bothy Bible provides details on each individual bothy in Scotland, Scottish Bothy Walks focuses on 28 select bothies and the beautiful journeys that will take you there. 
It's somewhat unfortunate that Allan's new book was published in February 2020, right before the Covid-19 pandemic which prompted the Mountain Bothies Association to close all of their bothies. As of writing this review in November 2020, bothies remain closed, and the MBA have strengthened their messaging. 
Though bothies are closed, Scottish Bothy Walks continues to have merit as an exceptional walking guide, particularly for those of us who like to stay overnight, be it in a bothy or a tent. Rather than a subject unto themselves, this book treats bothies as a gateway to beautiful, untouched places in Scotland. Walks are rated on a scale according to terrain, navigation, and difficulty. Rough timings are given both to the bothy and for the walk itself. Basic bothy code is discussed, and key features of individual bothies; the details are left to his earlier book The Scottish Bothy Bible (which as mentioned is a terrific companion to this book).
So why bother with a bothy-focused walk if you can't actually visit the bothy? Remember this isn't just about the bothy, it's about the journey. The bothies highlighted in this book cover some of the best of Scottish scenery, largely in the Highlands. And for wild campers, bothies are usually located on flat ground near a water source and so can offer a useful tip as to a good area to wild camp.
On that point, I recently used Scottish Bothy Walks to inspire two wild camping trips in the North West Highlands. (It's also worth nothing that even when bothies do re-open, it's worth carrying a tent anyway in case the bothy is full.)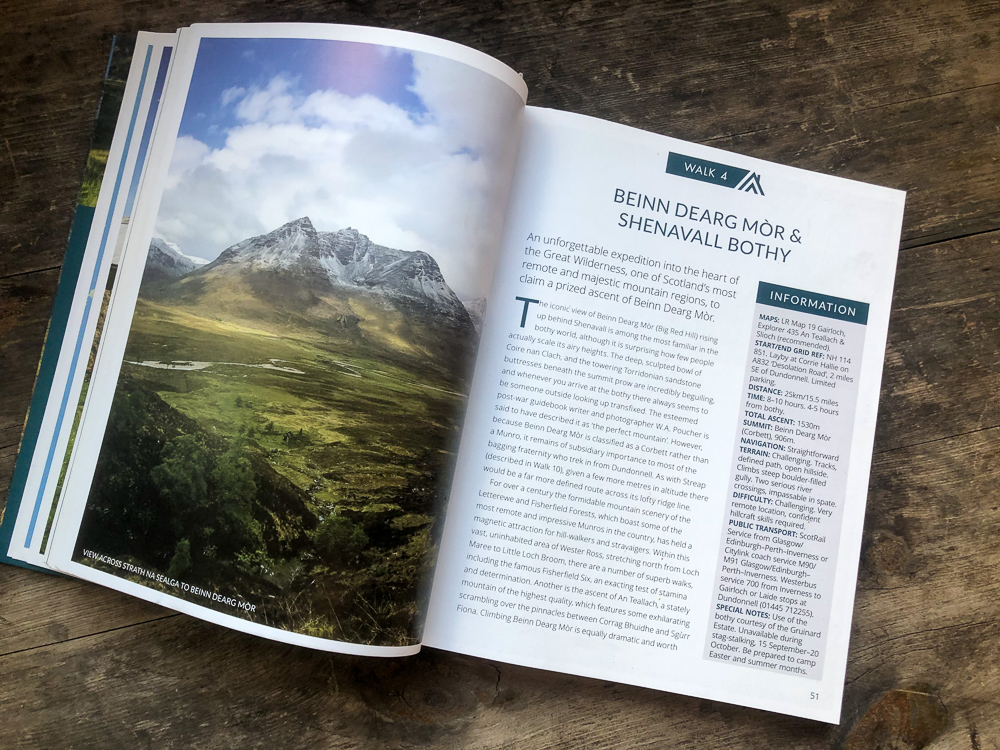 The first, Walk 4, Beinn Dearg Mor and Shenavall Bothy. I'd read about Shenavall, one of Scotland's most iconic (and most visited!) bothies and had always wanted to see it. A loop via this bothy is worthwhile in its own right as a day walk. The location is unreal. This part of the Highlands is called "The Great Wilderness". Taking in the views of the surrounding mountains from Shenavall, it's easy to see why.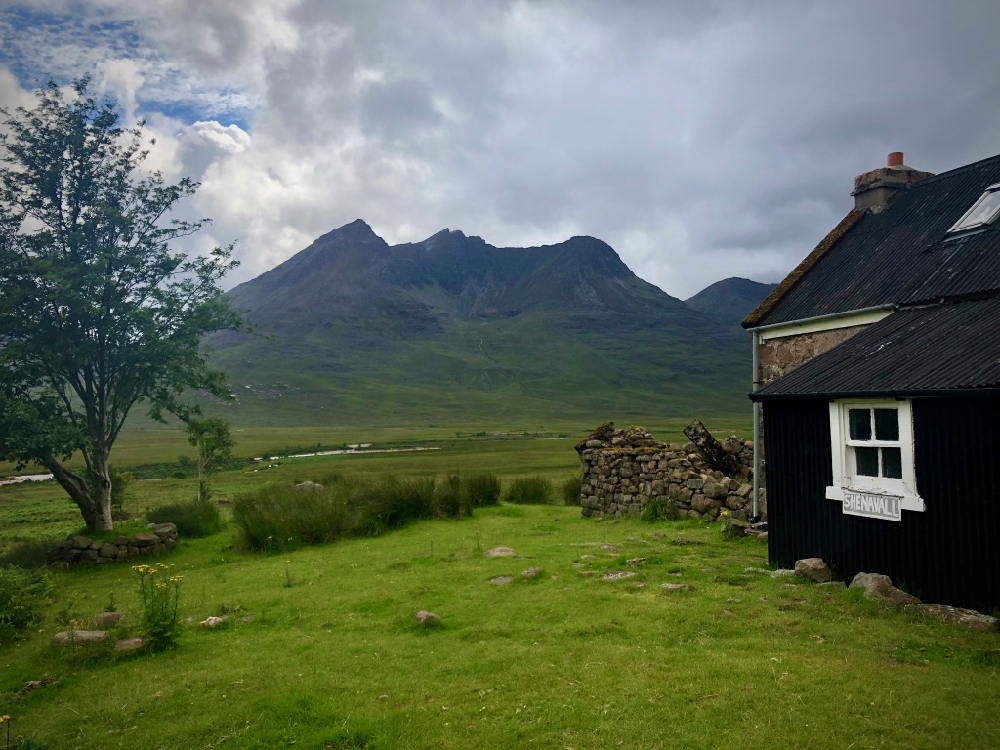 More info: Shenavall Bothy and Ruadh Stac Mor
I also used Walk 4, Suilven & Suileag Bothy from Glencanisp Lodge to inspire what turned out to be one of my best wild camping experiences ever!
Suileag would be a superb base from which to explore the mountains of Assynt, particularly Suilven, a popular peak for good reasons. Says Geoff: "Whatever the weather, this is an unforgettable expedition and well worth the long drive north." With the bothy closed I was "forced" to wild camp. The immediate area around the bothy was very boggy, so I walked on for a bit towards the foot of Suilven and ended up in one of the most picture perfect spots for a camp I've ever experienced! Geoff is correct about Suilven: it IS unforgettable. Nearby Canisp is a worthwhile climb, too. (More details of my trip can be found here: Suilven and Canisp Wild Camping.)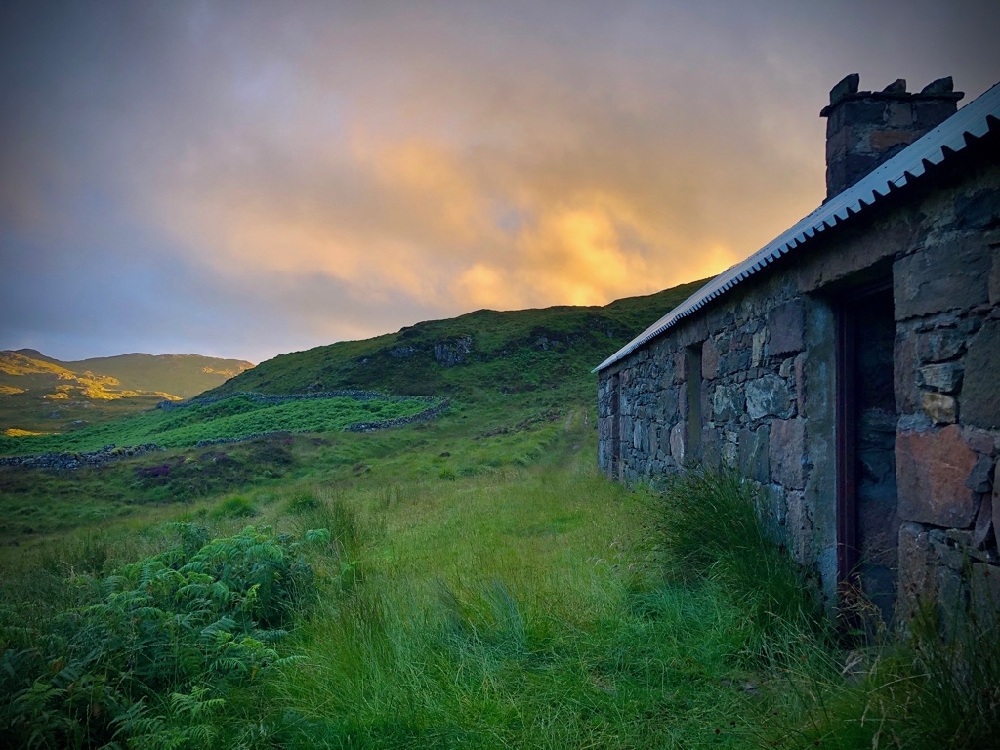 All in all a fantastic book and I look forward to exploring the other walks, and even staying in the bothies, once they re-open!
Buy on Amazon: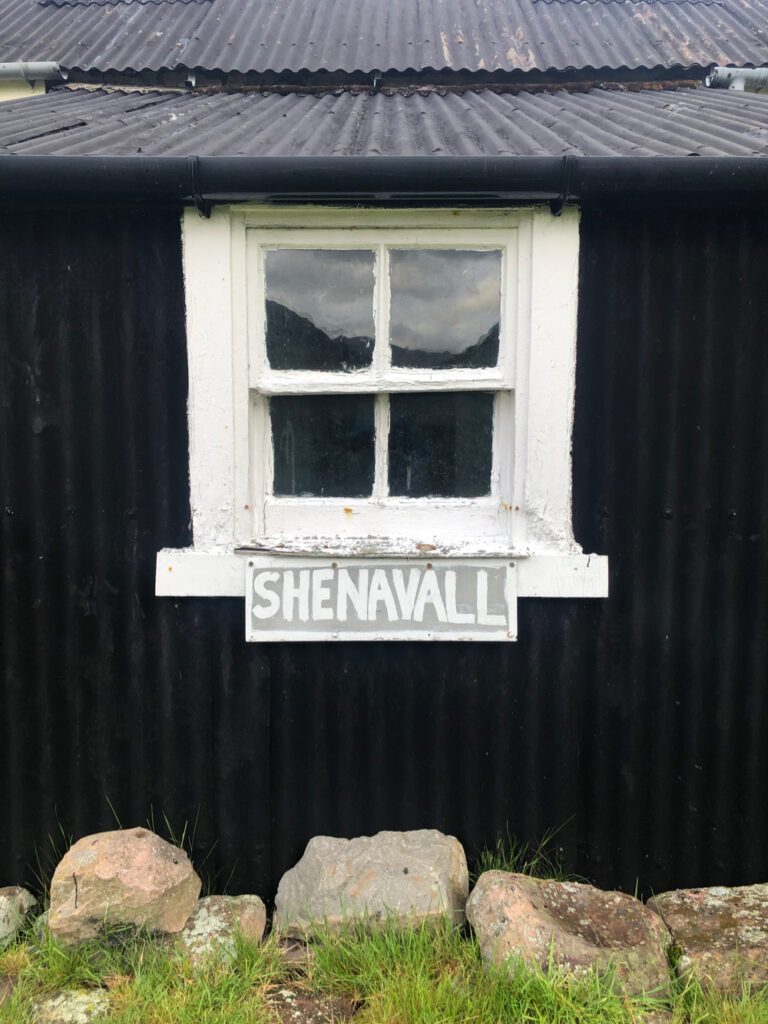 *Disclosure: This post contains some affiliate links, which means Eat Sleep Wild receives a small commission if you purchase an item after clicking on one of the links. This comes at no additional cost to you, and helps to support the website in its continuing goal to create quality content for adventurers everywhere. Thanks!