This Dartmoor wild camping route takes a journey through the north west part of Dartmoor, one of the bleakest but also most dramatic parts of the this national park. Along the way you take in Yes Tor and High Willhays, the two highest parts of Dartmoor on Okehampton Common, with splendid wild camping spots on the West Okemont River, plus a stone circle. The walk starts and finishes in Belstone, a delightful little village with a fantastic pub. Starting point: free parking across the Belstone Village Hall. Distance: 14.5 miles (23km). Height gain: 600 meters (2000 feet). OS Maps: Explorer OL28. Download Route Summary.
A couple cautions:
This route includes walking on unmarked paths and is navigationally challenging, particularly in low visibility. Make sure you have top notch map and compass skills.
This route is in the Okehampton Firing Range – you'll see plenty of "Danger Area" signs. Check the Dartmoor firing times before your trip and only go when no firing is taking place.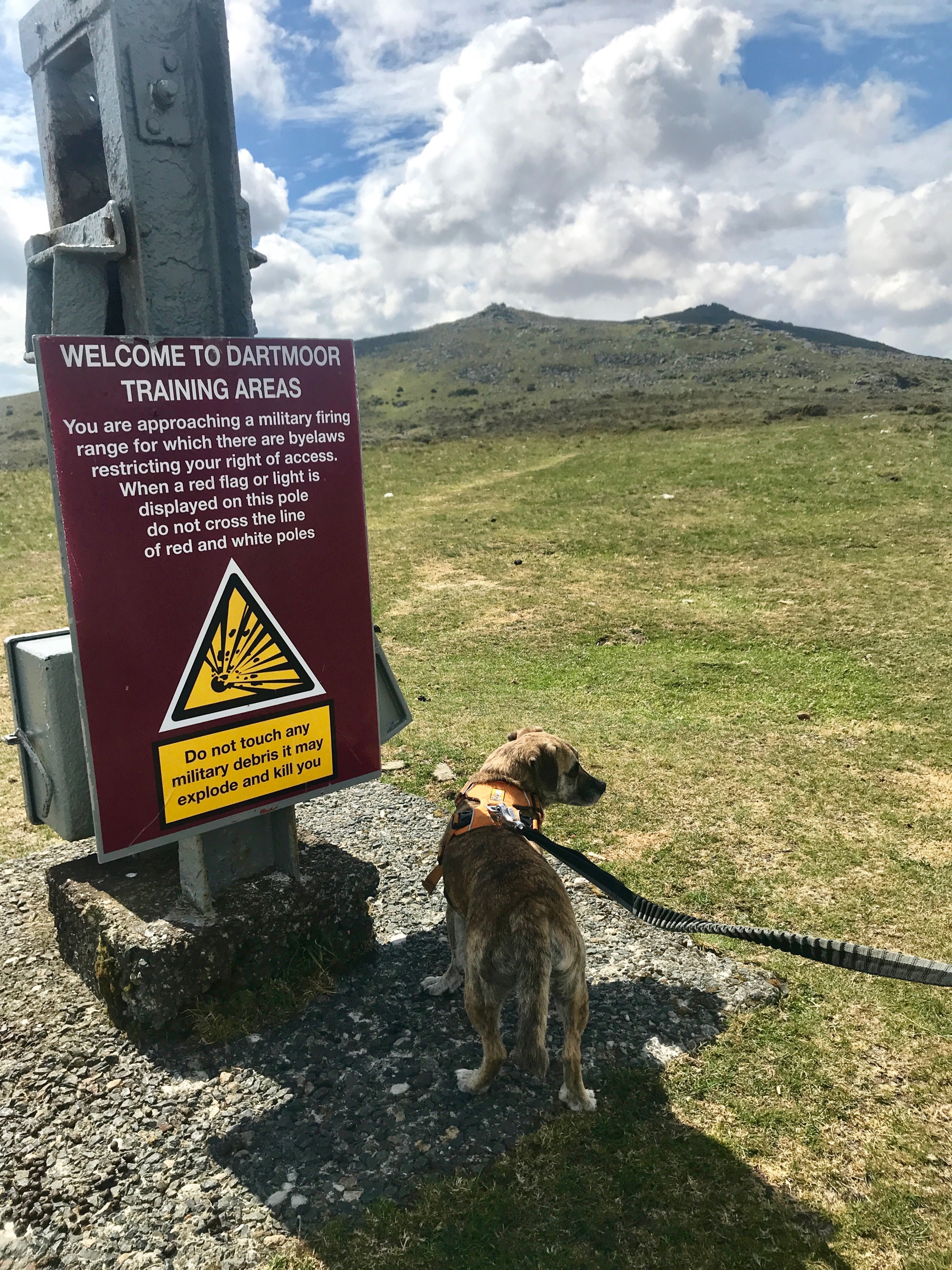 The Route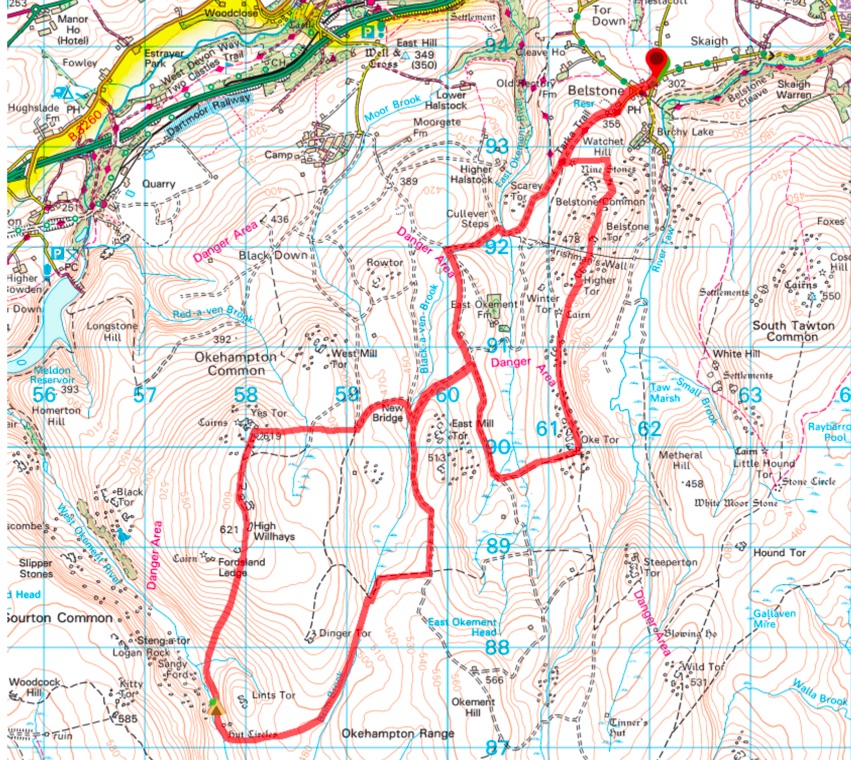 The route starts in Belstone, a terrific little village well worth a wander. If time allows, make a point to stop in their village pub, The Tors Inn, with its amazing views, friendly owners who are enthusiastic about the outdoors, and sensational whisky collection (make the pub stop all the more rewarding by starting in South Zeal instead and walking to the pub – which we've done!).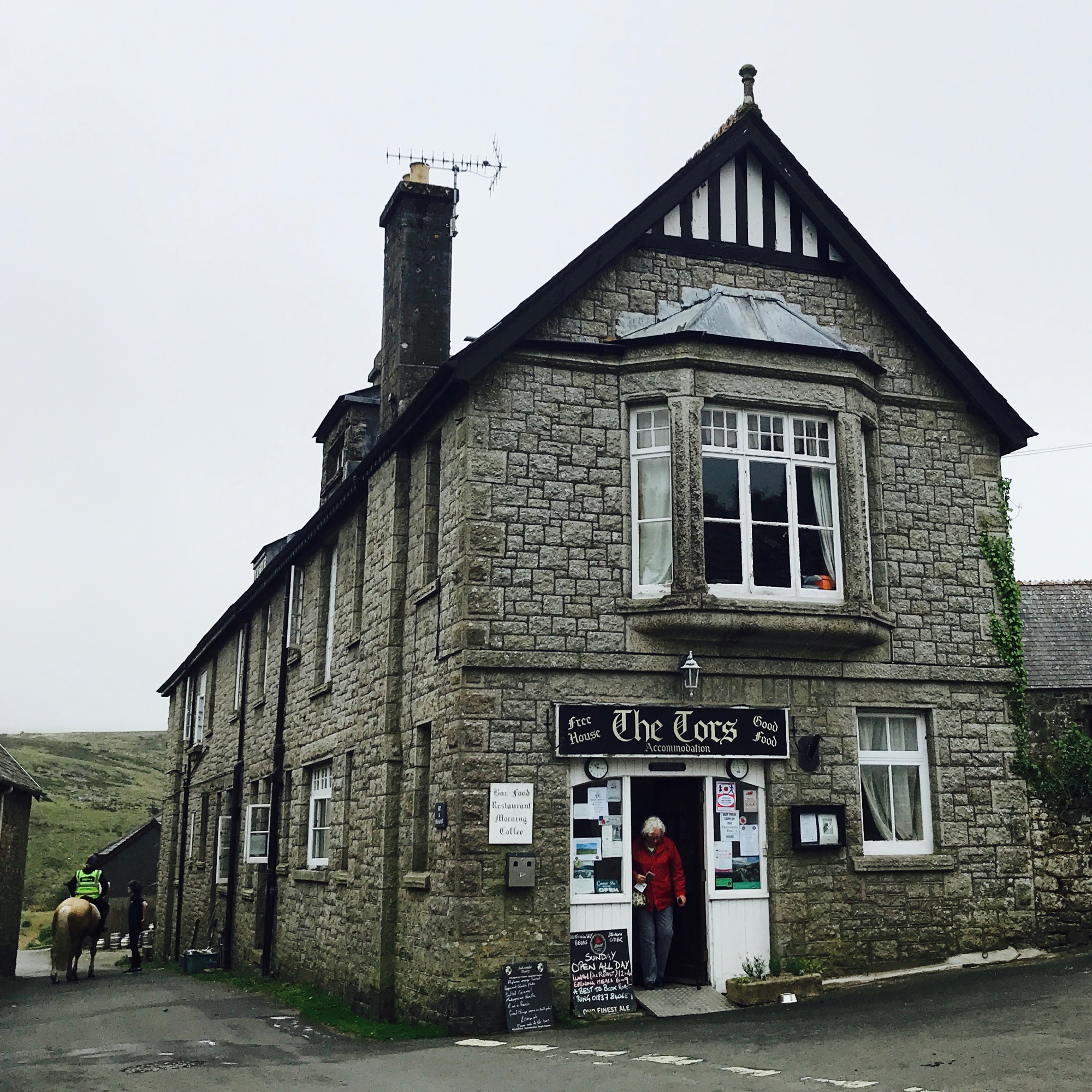 This is one of those great walks where you park up and within minutes you're out in the thick of it. A short walk out of Belstone along the Tarka Trail takes you to the moor. Your first target is what's marked on the map as the "Nine Stones Cairn Circle". This Bronze Age burial site is also called the "Nine Maidens" and actually consists of 16 stones (or 17, or 20, depending who you ask!). Top tip: read up on the colourful history of the Nine Maidens before you set out on this trip – it will enhance the experience!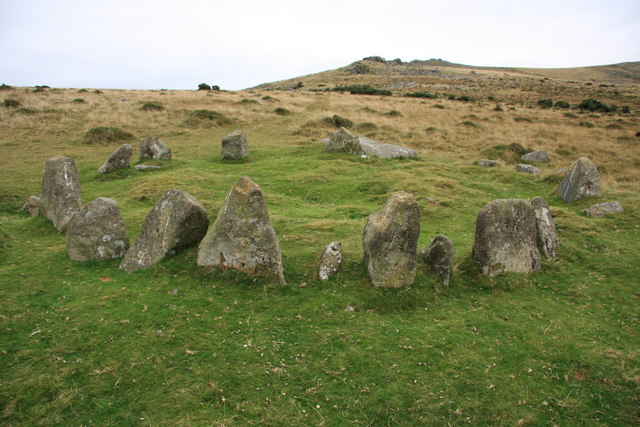 From the Nine Stones it's easy to make out the Belstone Tor on the top of the hill. There's actually a tor before that called Tors End Tor which makes for a pleasing first objective. From there it's a pleasant ridge walk south to Belstone Tor, Higher Tor, and Oke Tor. Along the way you'll pass over the remains of Irishman's Wall. For all of this journey you can see Yes Tor in the distance, your final target of the day – don't be too intimidated by how far away it seems!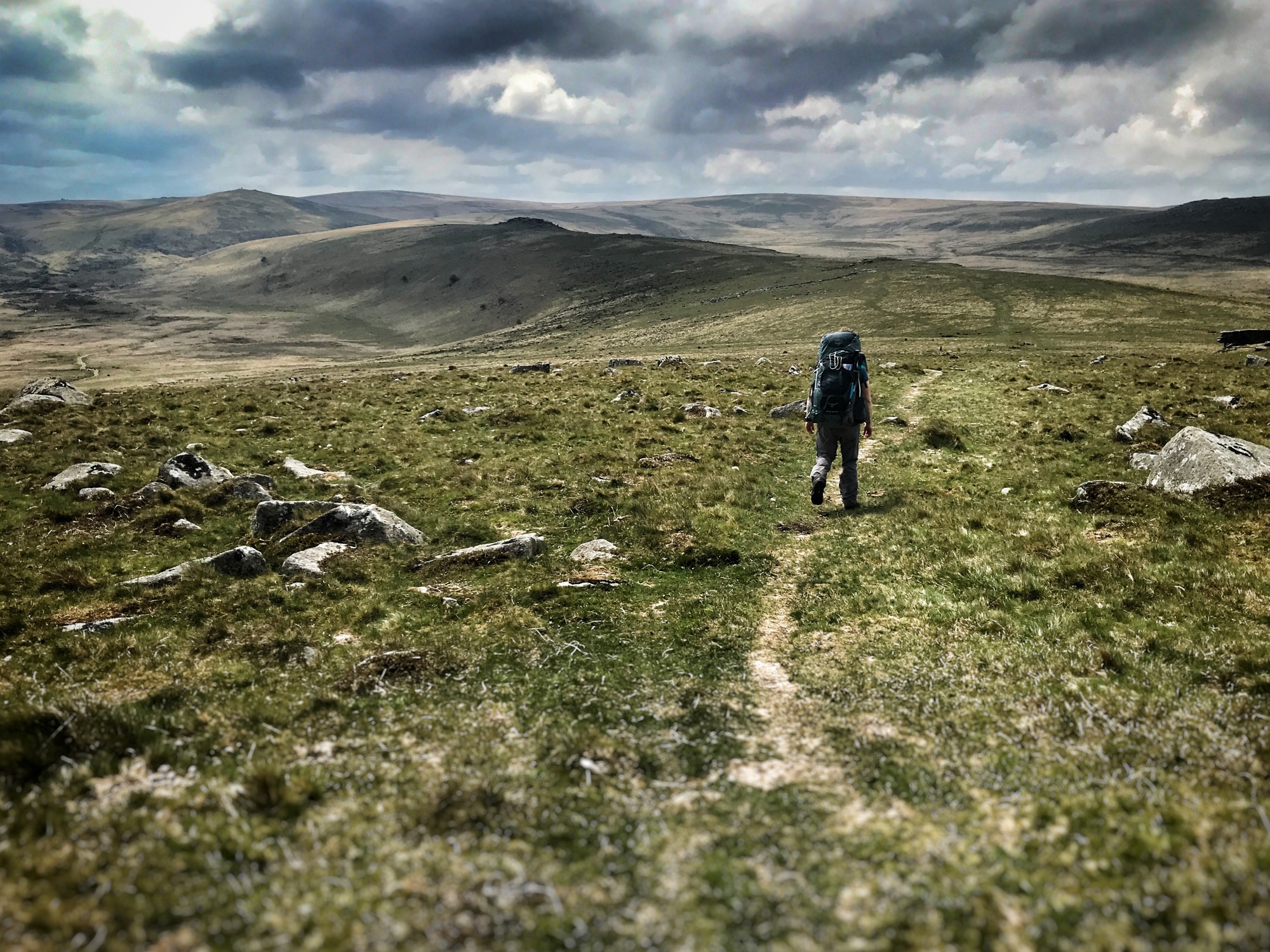 From Oke Tor it's time to descend to a track which crosses a stream and is easily visible on a clear day. We used the track to get to New Bridge and then headed west towards Yes Tor, first via another track, then across the moor.
Once you hit the Yes Tor trig point you're now at Dartmoor's second highest tor at 619 metres. A short walk south takes you to High Willhays, just two metres higher than Yes Tor!
For those of you who like bagging hills and mountains, High Willhays qualifies as a  'Hewitt' (Hills in England, Wales and Ireland over two thousand feet 2,000 feet / 609.6 m in height, the general requirement to be called a "mountain" in the British Isles, and with a prominence above 30 metres) and also a 'Marilyn' (peaks with a prominence above 150 metres regardless of height or any other merit). Yes Tor qualifies as a 'Nuttall' (peaks above 2,000 feet / 609.6 m in heigh and with a prominence above 15 metres) and is a child summit of High Willhays.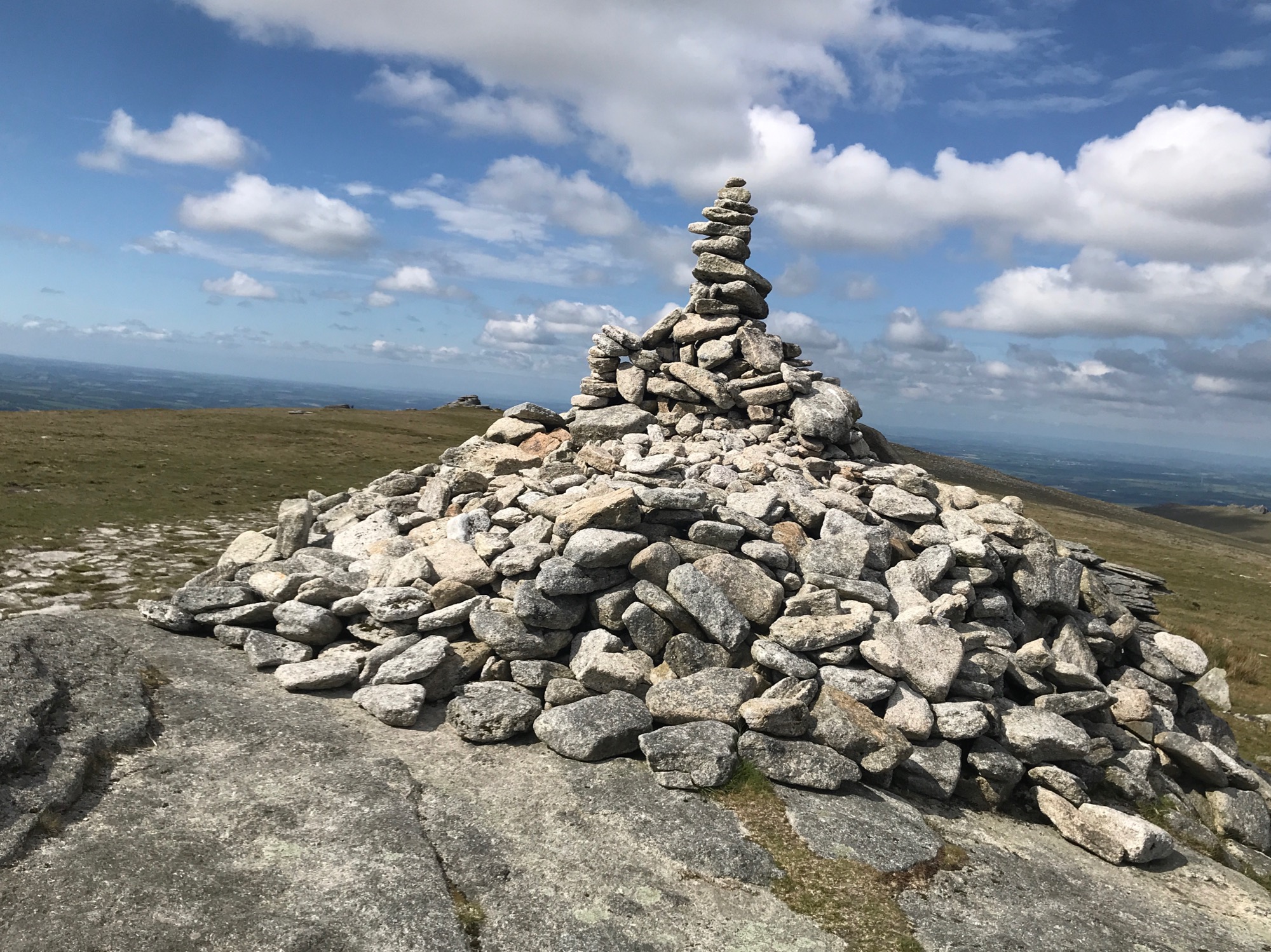 From High Willhays we descended south to the West Okemont River and found our wild camping spot for the night nestled below Lints Tor. The weather was nice and we enjoyed the rare pleasure of sitting outside of our tent for a bit, rather than rushing inside to escape cold and rain as so often is the case!
The next morning the weather had turned to classic Dartmoor fog and mist. Regardless of the weather, a compass is required to navigate east to Brim Brook. From here it's possible to follow the brook north and pick up a track. From there the going is easy. Take the track back to New Bridge where you were before, then carry on making for Cullever Steps just below Scarey Tor (this is a particularly pretty spot). It's not long before you're back on the Tarka Trail (which I can't help but call the Tarka Dal Trail) and on your way back to Belstone.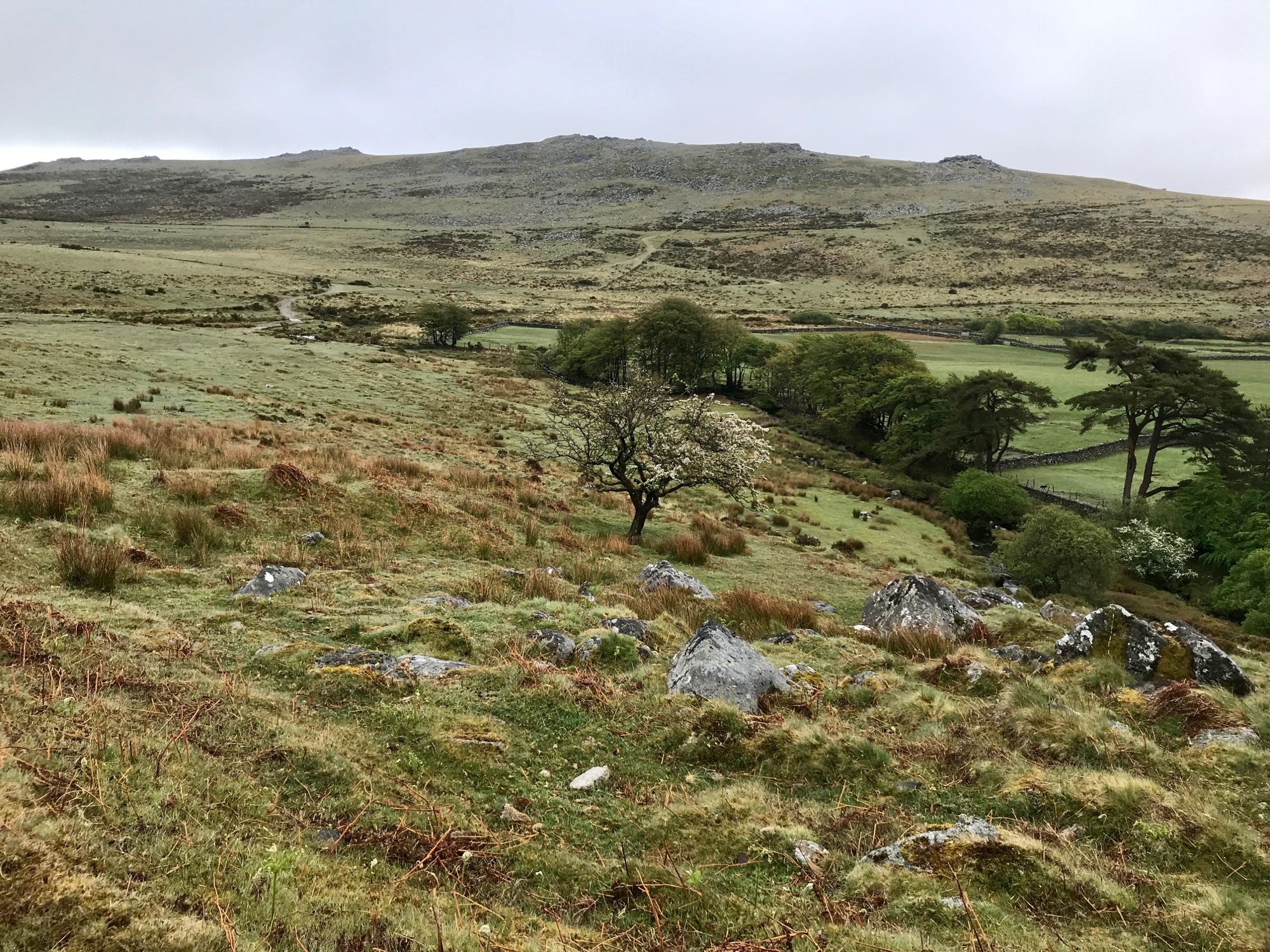 The Views
If the weather's good you'll be able to see almost the entirety of your walk as you make your way from tor to tor. Steeperton Tor and Yes Tor dominate the view.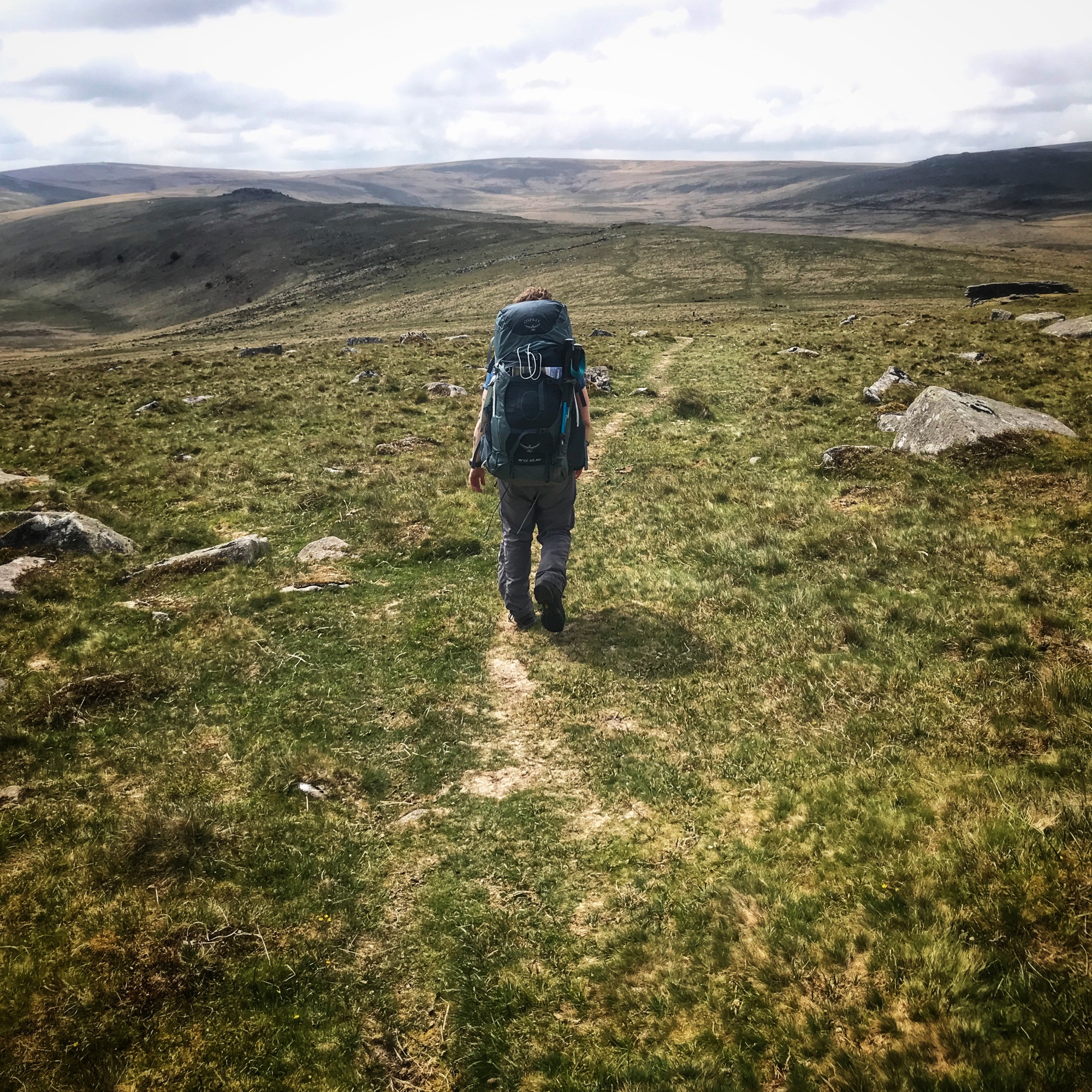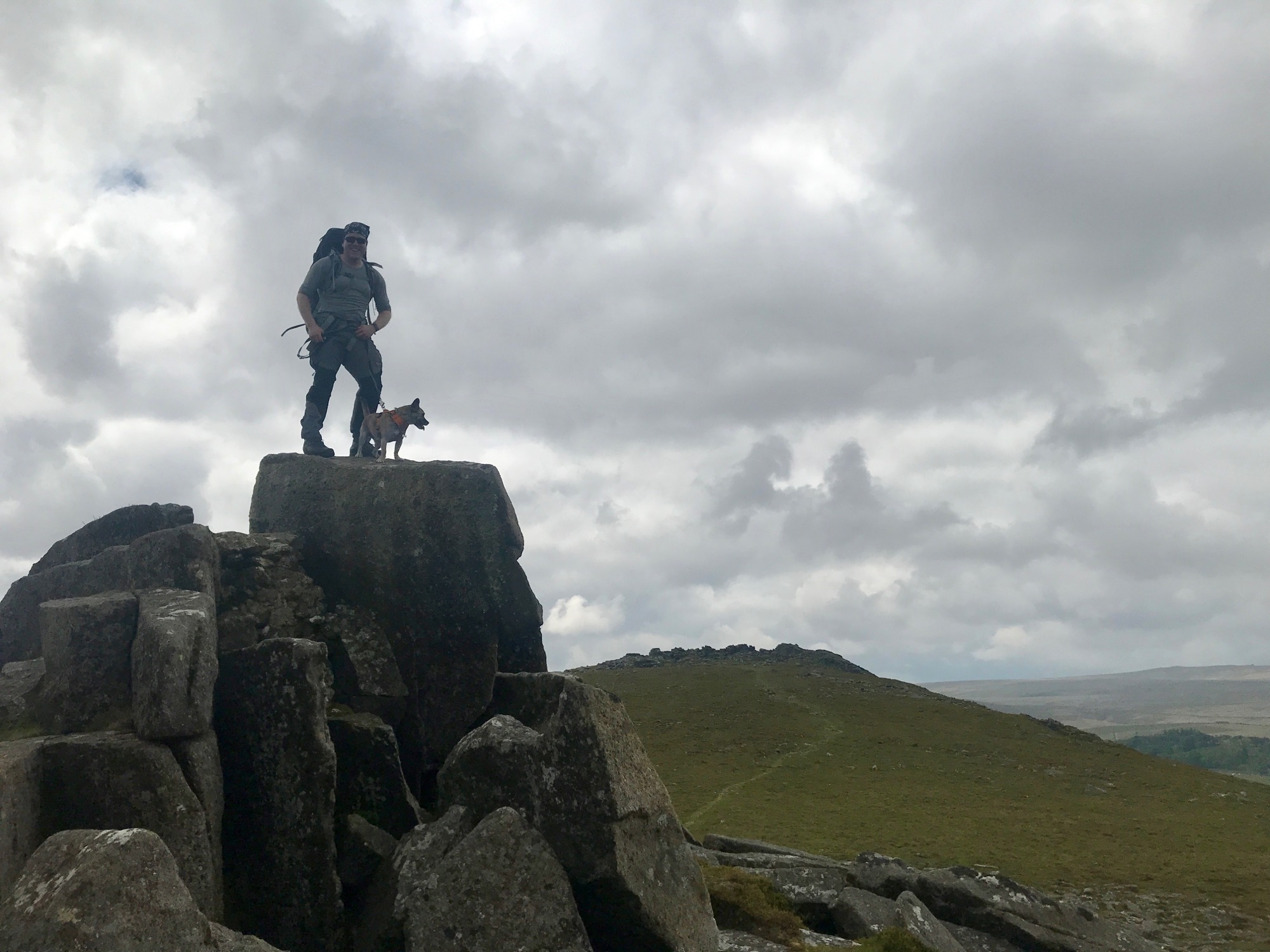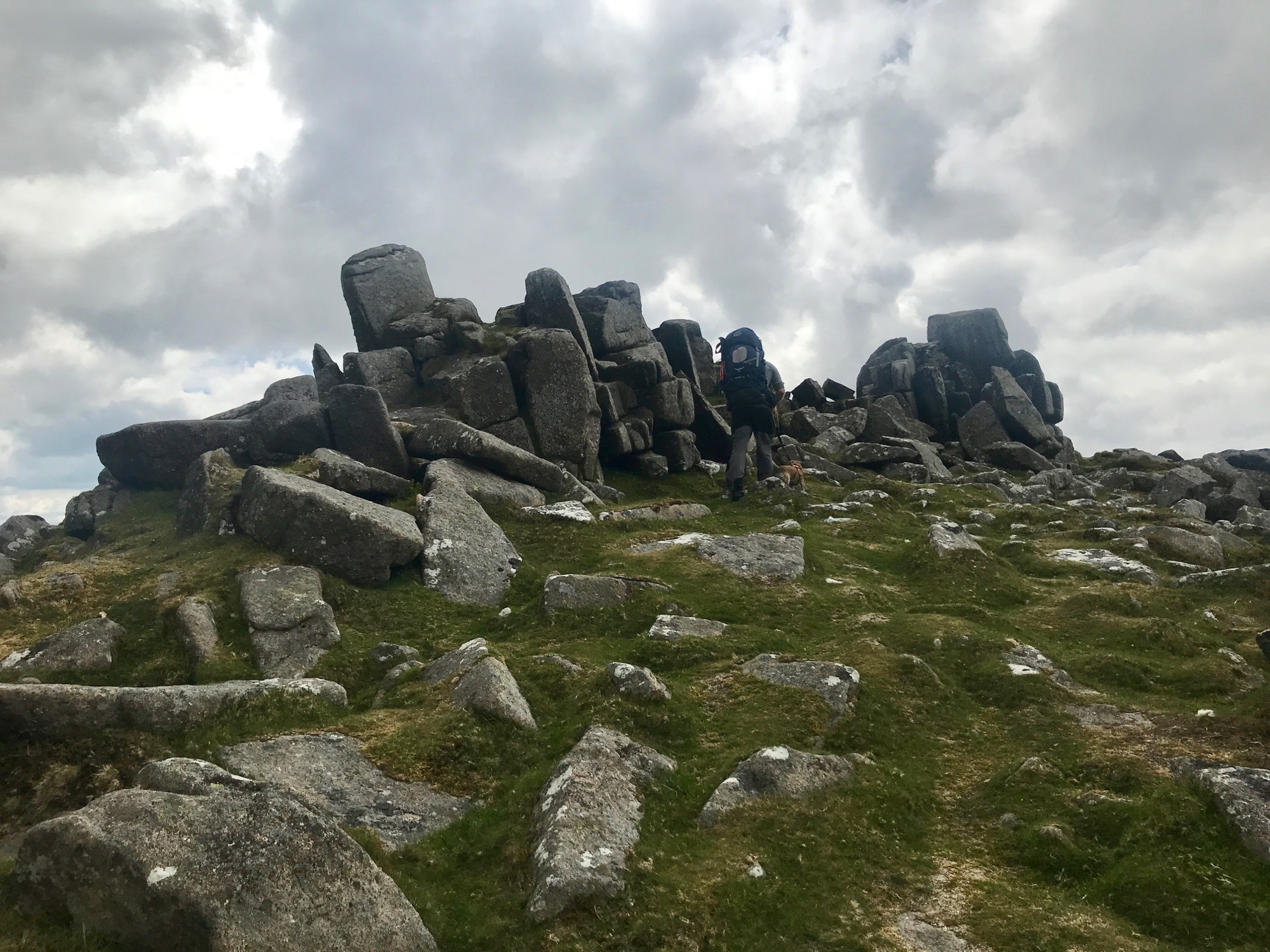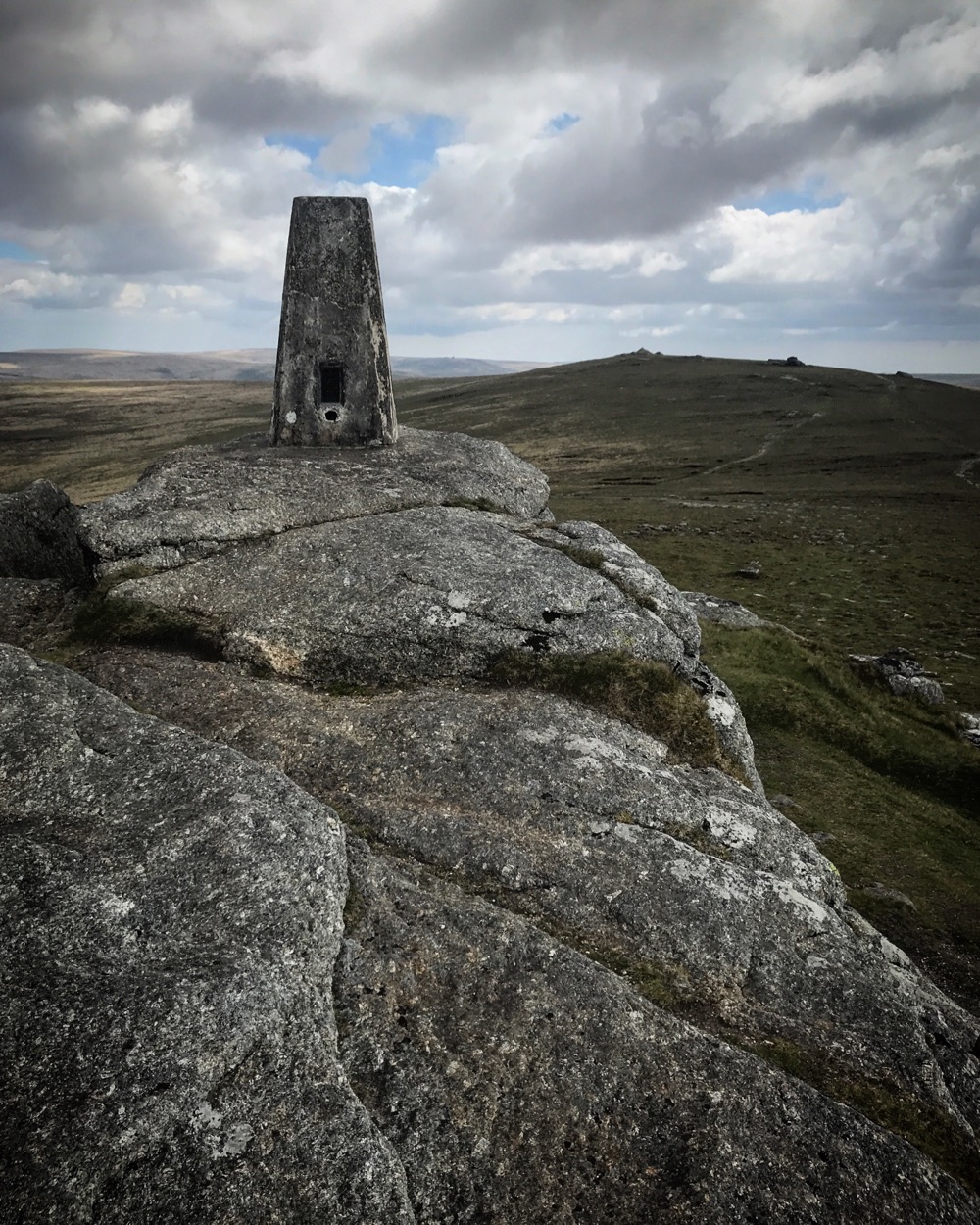 The Food
The good weather on day one made for great eating both during the journey and at camp. I don't usually stop mid-walk to light up the Jetboil but I was reminded this trip just how welcome such a stop can be.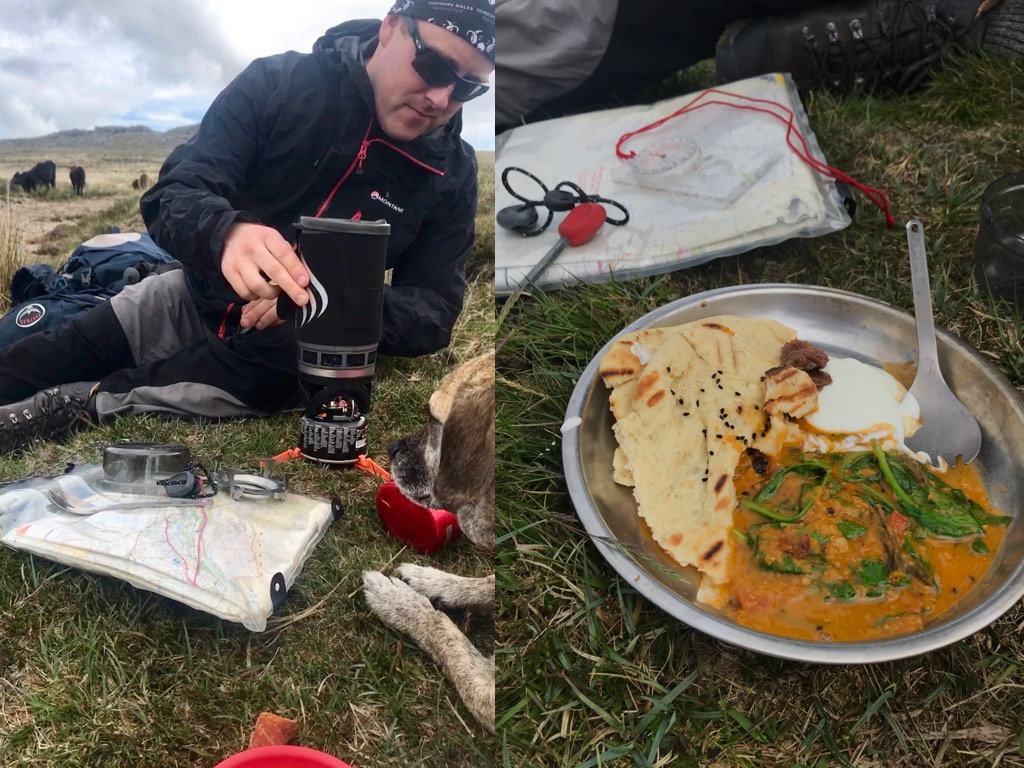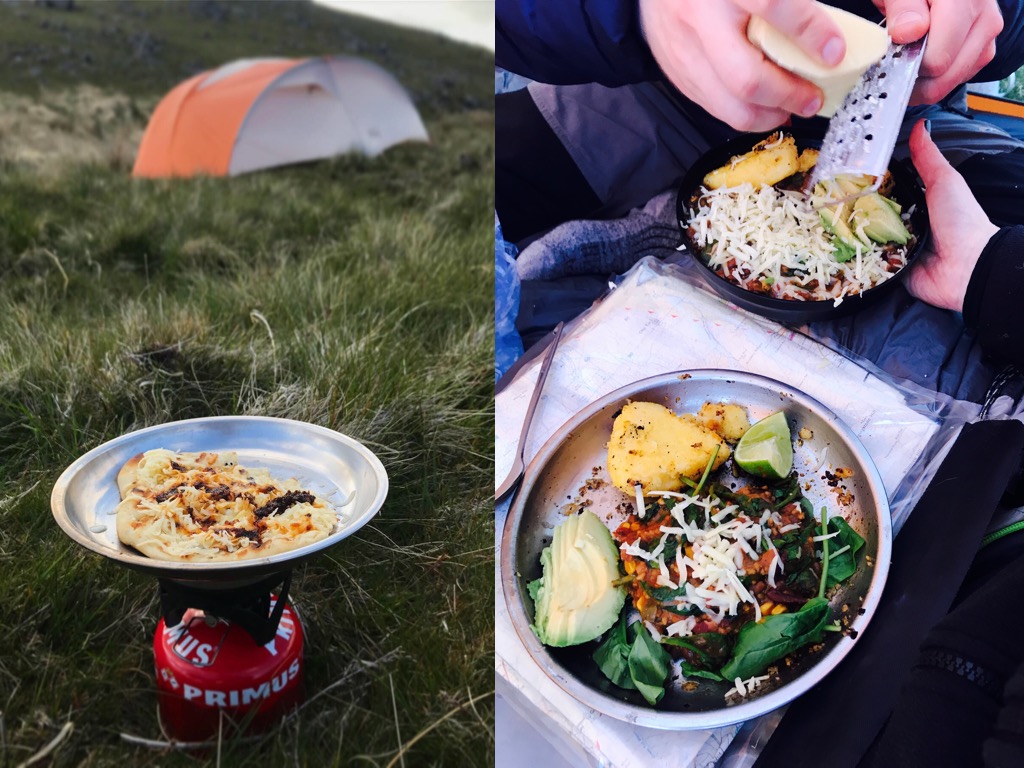 More Pictures from our Dartmoor Wild Camp
Disclaimer
Important note: This guide should be used in conjunction with the appropriate OS map. Do not attempt this route without a map, compass, and the skills to use them. 
More Dartmoor Wild Camping routes: