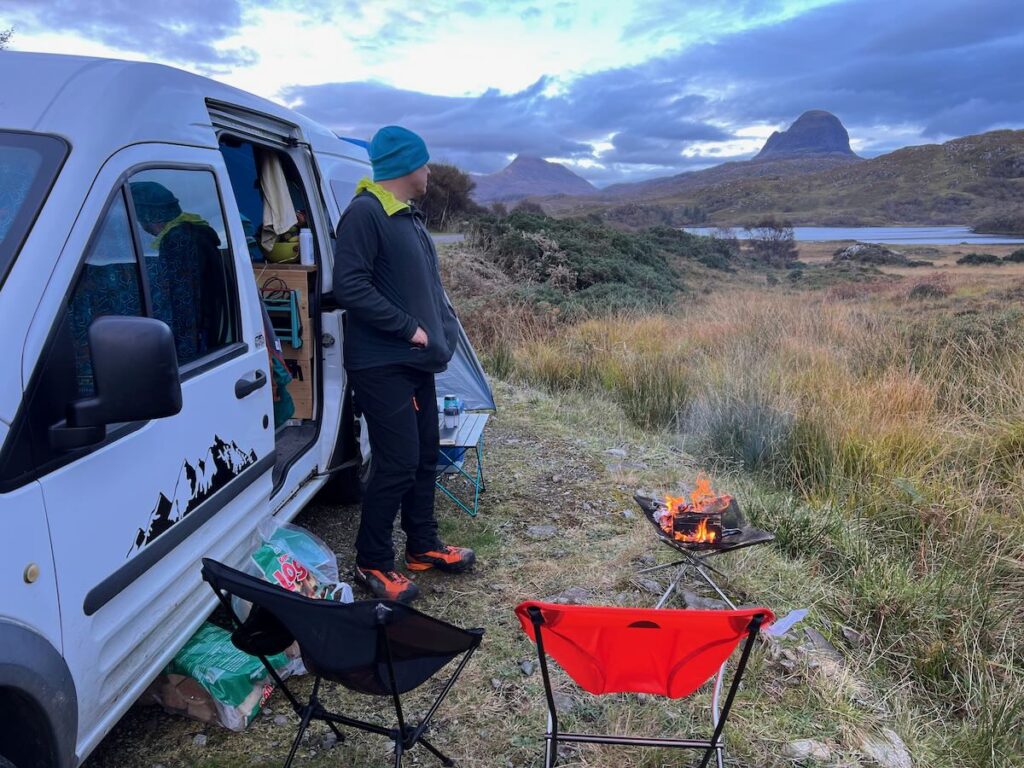 Imagine the scene, van parked up in Glenn Orchy, next to a river, evening sunshine, fire pit ablaze, G&T ready. Monica offers me her camping chair. So I obliged and assumed the position. The chair didn't, however. The chair failed structurally, more to do with design that its load bearing ability. I jury rigged a field repair, which meant it lasted the night, but a new chair was required. Ultralight gear website here we come. They didn't disappoint. I'm a sucker for brightly coloured technical gear, and Big Agnes. Monica secretly purchased the Big Agnes Skyline ultralight backpacking chair for me – in orange. It's light, and doesn't disappoint. Very well made from aircraft grade aluminium. Easy to assemble, with shock cord assists. The reinforced corners on the seat fabric are very well reinforced, unlike Monica's previous chair! It's very comfortable, you don't need a high back chair IMO. I am a svelte 90kg! (200lbs for US audiences). It is very comfortable, easy to set up, and at 90kg, I am confident I will not cause a structural failure and spill my drinks!
Check it out…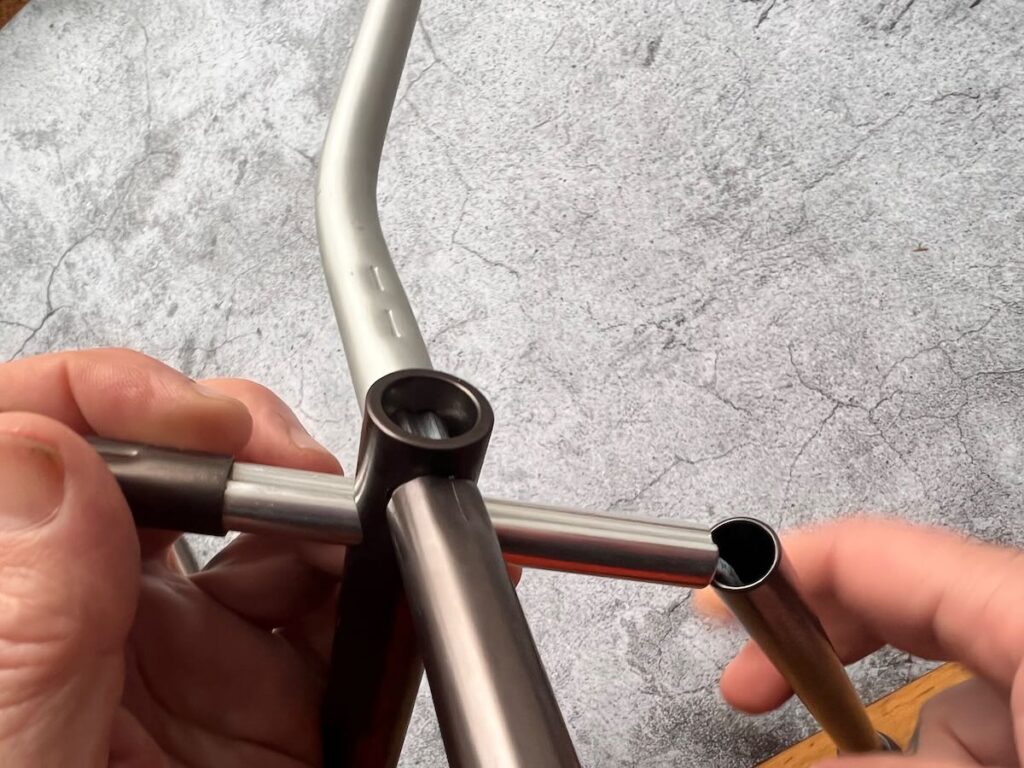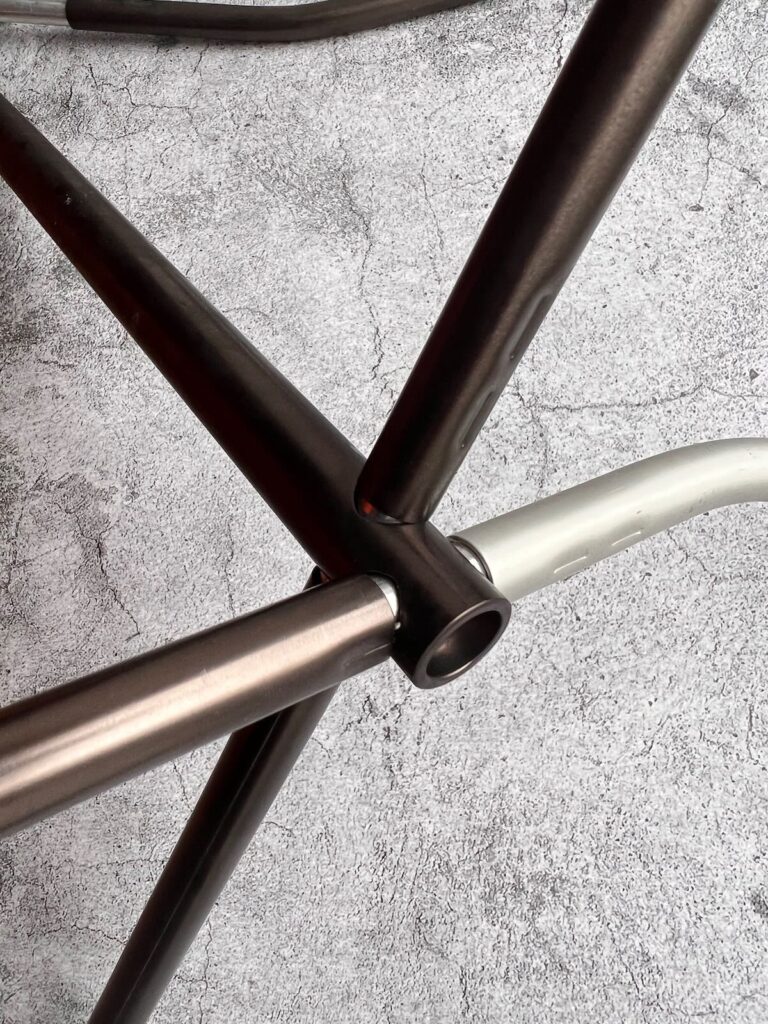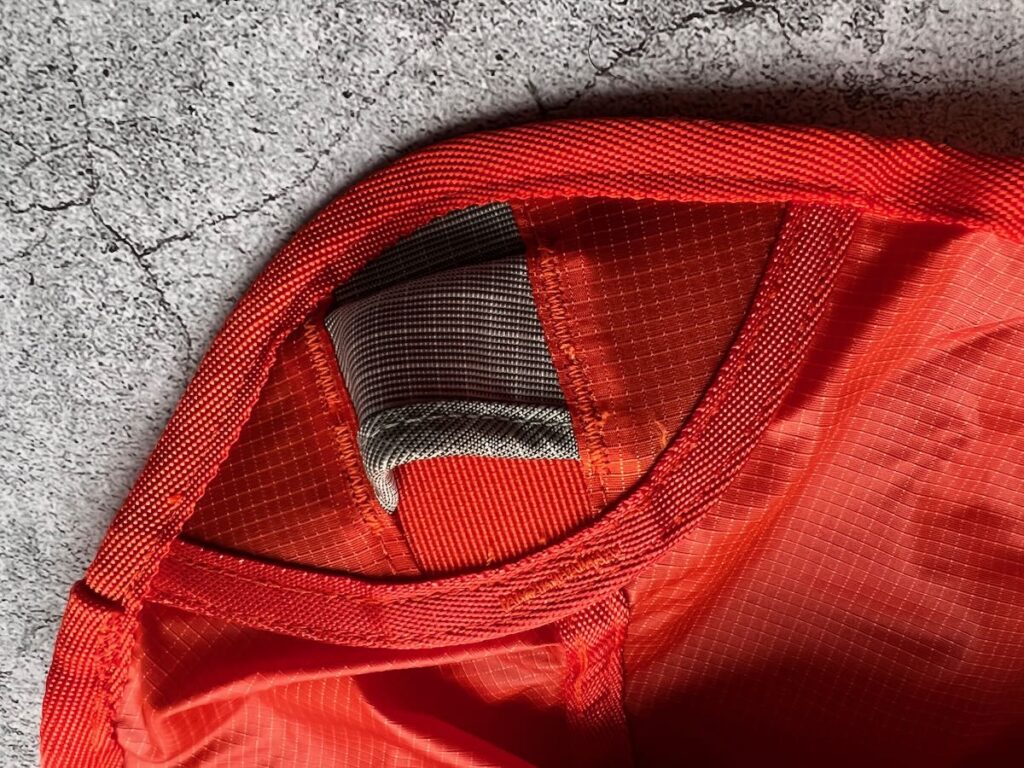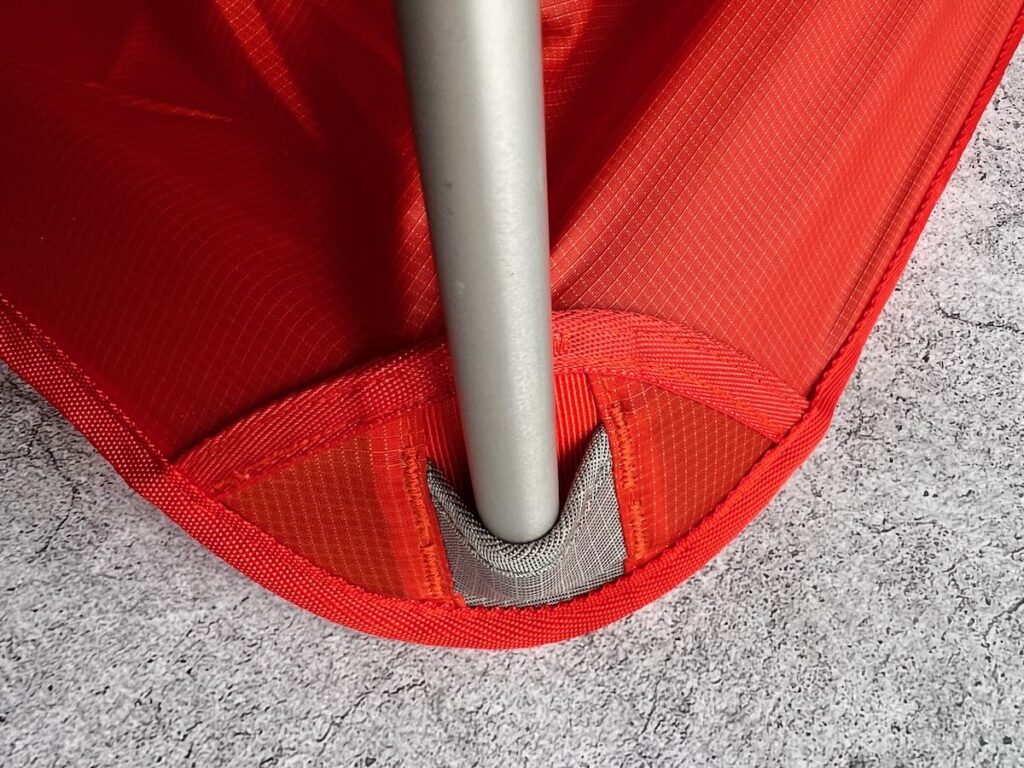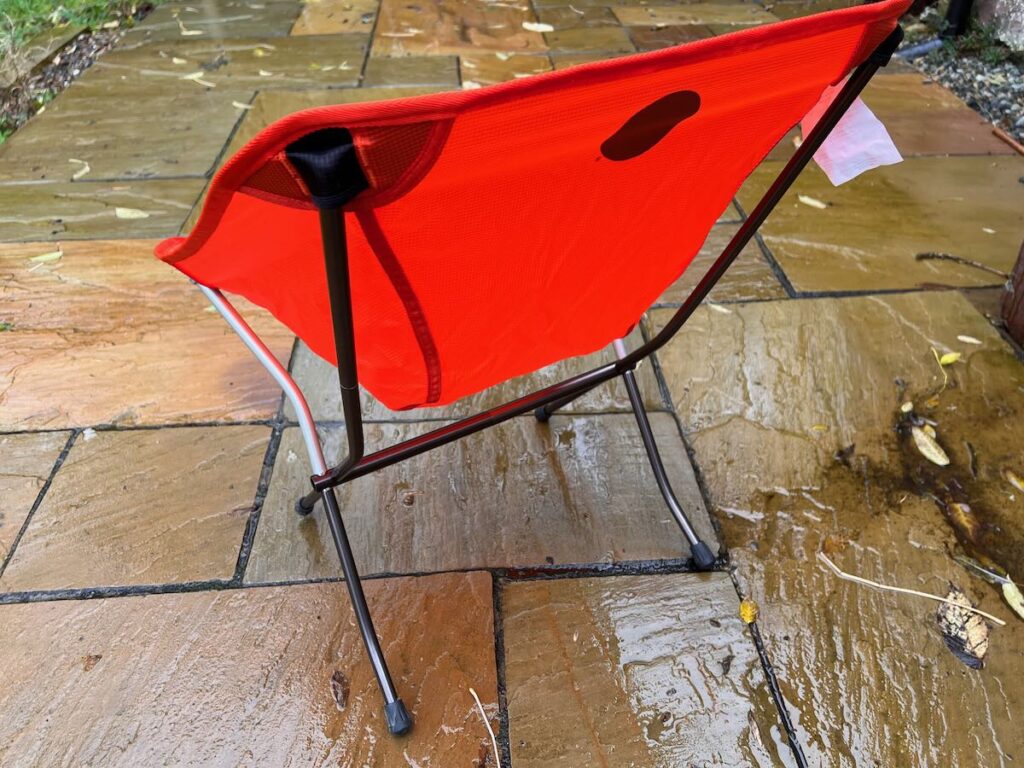 According to Big Agnes…
"I just love getting to camp after a long day hiking with a heavy pack and sitting on the cold, hard ground or a rock," -said no one ever. With a weight of just over 1lb., there's no reason you shouldn't have a comfy, four-legged chair to kick back and relax in. The Skyline UL Chair packs small, assembles quickly, and gives you the comfort you need to enjoy the backcountry spot you worked so hard to get to.
With a weight of over 750g, I'm not sure I'd actually take this chair on a backpacking trip – maybe to a bothy or a short overnight. However its size, robustness, and easy setup make it perfect as a portable van chair.
Specs:
Weight: 758g (excluding storage bag)
Seat height: 15″ / 38cm
Seat width: 21″ / 53cm
Packed size: 3.5 x 17.5″ / 9 x 43cm
Capacity: 275lb
Get the chair: Big Agnes Skyline ultralight backpacking chair
Check out more gear we like over on my Amazon shopfront.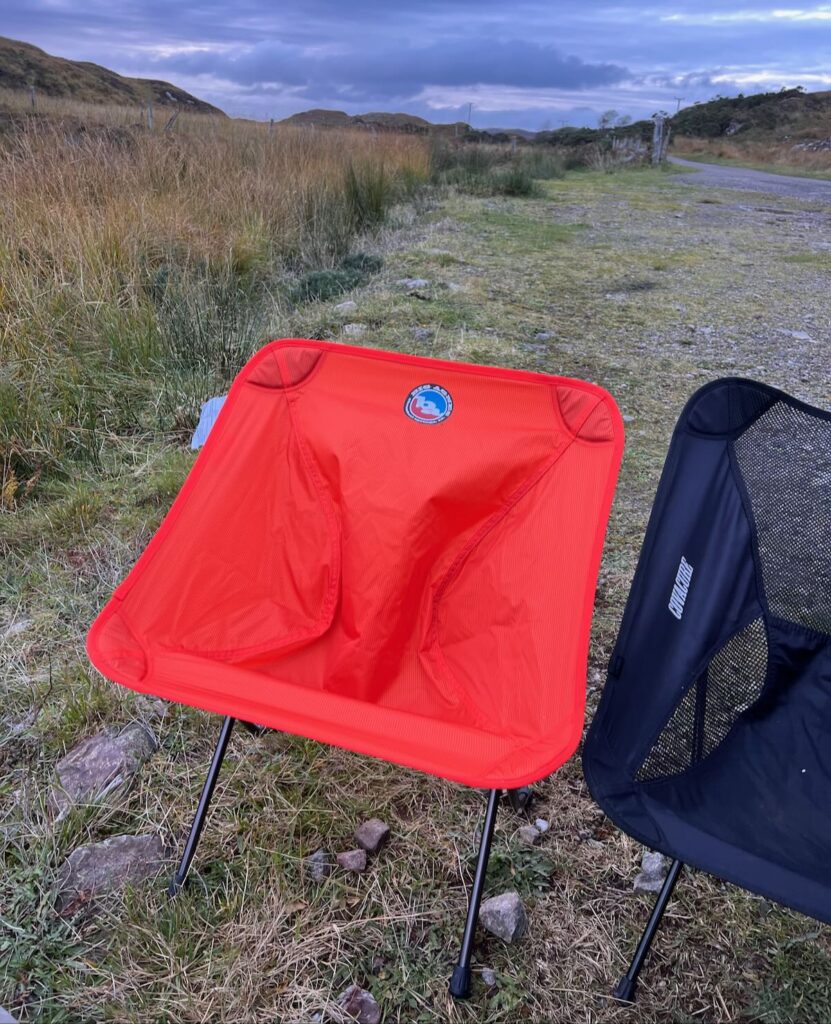 (Disclaimer: this post contains affiliate links which help contribute to the cost of running this website and providing you with awesome reviews and trip reports. Thank you for your support!)