Mark Reid runs Team Walking, a hill skills and outdoor adventure company based in Yorkshire. Having previously enjoyed his Advanced Navigation Course and NNAS Gold Award earlier in the year, I was excited to book myself and my friend, Simone, onto his Yorkshire Dales Geography Field Day for a more nerdy day out in the hills. It was an amazing, mind-boggling, and thought-provoking day out that I highly recommend. Today I wanted to share a few highlights.
The walk was based out of Stainforth and took in geological features of the Craven Fault System, something I'd never even heard of before but is pretty much the reason why part of the Yorkshire Dales National Park looks the way it does today. We also talked extensively about human history, and the complex impact people have had on the Yorkshire Dales over the centuries. Here's where we went:
The Craven Faults are major crustal fractures across the Pennines. Component faults include the North, Middle and South Craven faults and the Feizor Fault. It is approximately coincident with the southwestern edge of the Yorkshire Dales National Park and the northeastern edge of the Bowland Fells. The result is a series of limestone features and erratics that Mark patiently tried to explain to us throughout the day. Geology is hard! For example…
When we talk about Yorkshire limestone, it's not just one type of rock! It's layers of all kinds of different rocks. Words like Great Scar Limestone, Yoredale Series, and Silurian rocks still ring in my ears, and I'm still trying to put the proverbial pieces together – geology is hard!
For example, tilt. The North Craven Fault has a downthrow of about 200 metres (660 ft), and a few hundred yards away the South Craven Fault has a downthrow of about 1,200 metres (3,900 ft). The mind boggles.
The Great Scar Limestone is over 200 metres thick and the overlying Yoredale Series was over 300 metres thick before weathering.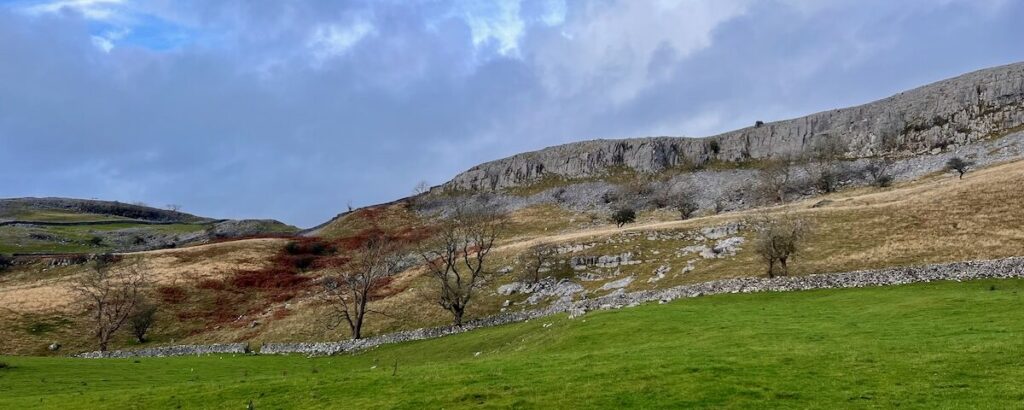 But I digress. This, after all, was a geography field day. So in addition to talking about the landforms and why they look the way they do, it also included loads of history. The day started out in waterproofs on Stainforth bridge, a 17th century, arched packhorse bridge over the River Ribble, built by Samuel Watson, a local Quaker. This was also an opportunity to see Stainforth Force in full spate, and also learn about the limestone around this part of the Yorkshire dales. This is chapel house limestone, the oldest of the Great Scar Limestone! (Geology again!) Check out the power of the force…
We learned about the influence of the enclosure acts on Yorkshire's famous walls and why these hills are covered in erratics (a rock that differs from the surrounding rock and is believed to have been brought from a distance by glacial action). We visited old hut systems (or were they huts?) postulated what they where and when they originally were made. We also enjoyed some dramatic weather, spectacular views of the Dales, including Pen y Ghent, and Ingleborough.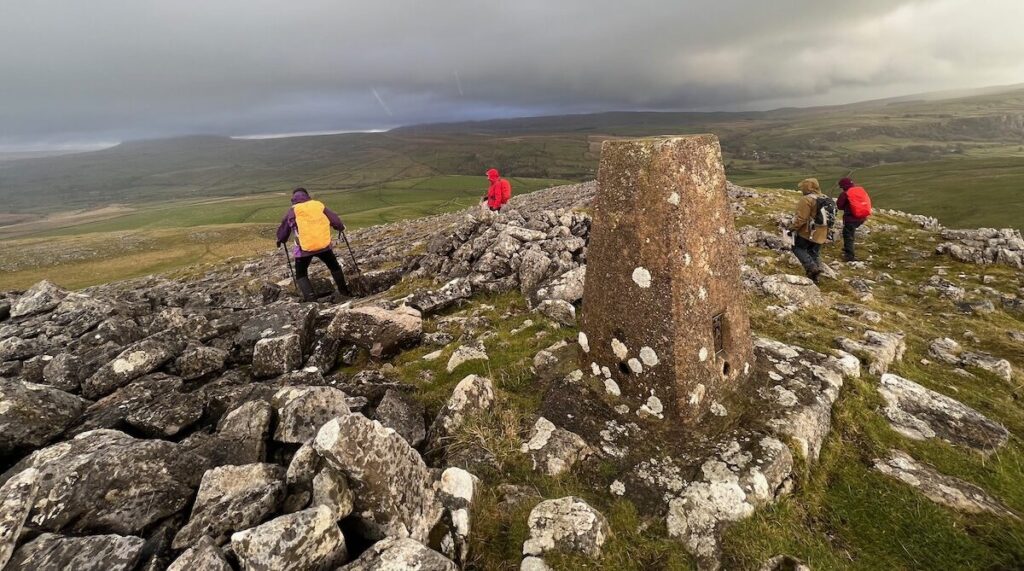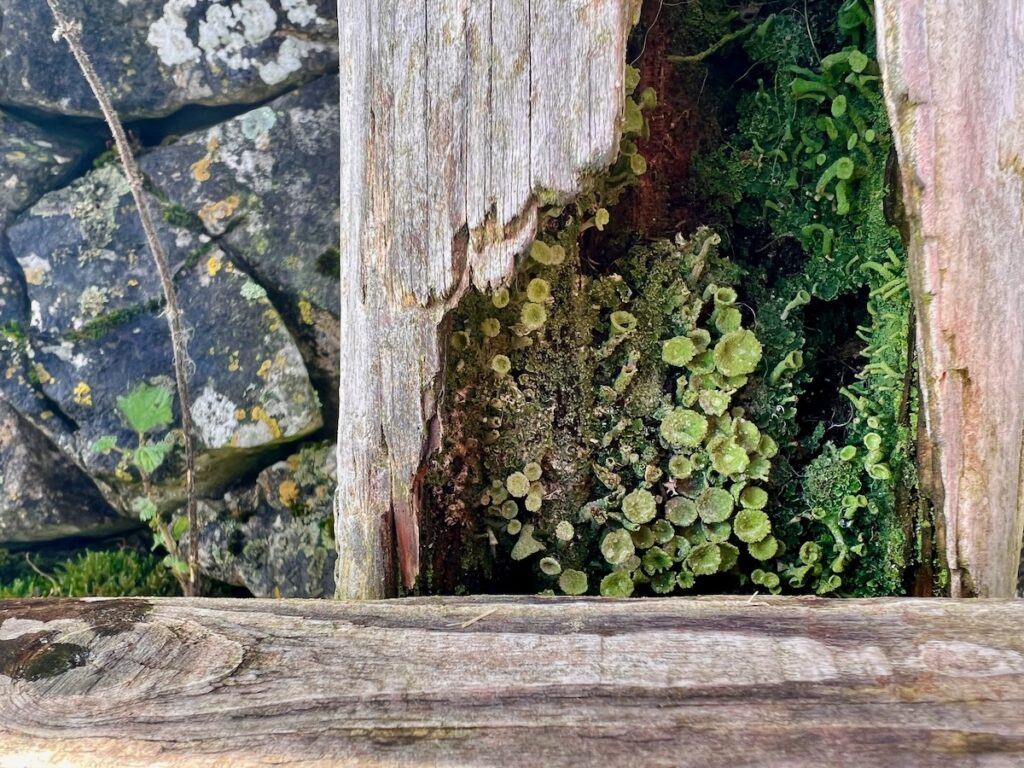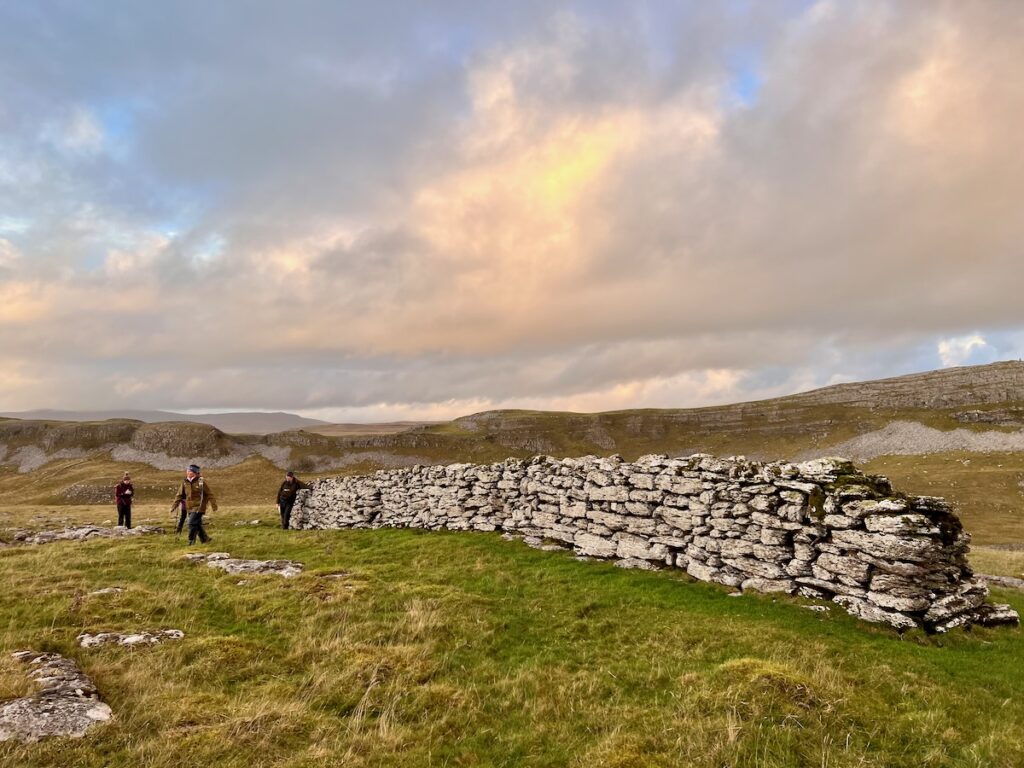 I came away from the day with a head awhirl of new knowledge and new questions, as well as useful summary notes covering geology and human geography in the Yorkshire Dales.
Even if you're not local to Yorkshire, I highly recommend following @teamwalking_hillskills on Instagram for great photos and outdoor inspiration. And if you do get to the Dales and are interested in geology, map reading, wild camping, and all manner of outdoor skills, definitely check out Mark's courses and adventures on teamwalking.co.uk.
Note: I wasn't paid to write this in case you were wondering!