Eat Sleep Wild is for people who love great food, wild places, and sleeping under the stars.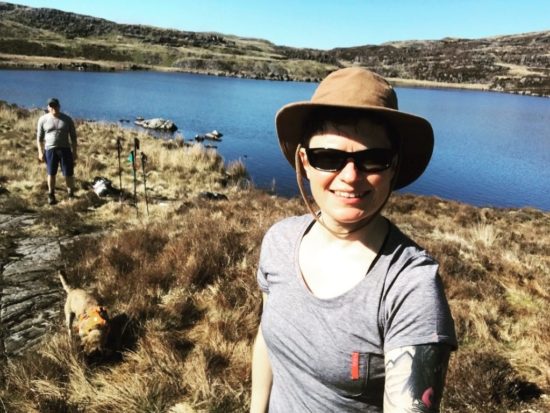 I've always loved food and the outdoors, and often both at the same time. It all started with childhood summer camping trips with my sister and aunt Sandy through Wisconsin and Michigan. Lots of trees and woodland, terrifying kayaking trips, camp stove pancakes in the morning, s'mores on the campfire at night, sleeping in tents, various disasters, lots of stories and laughs.
Things have evolved a fair bit since then. I've moved to the UK which has wonderful things like public footpaths and open access land. My camping ambitions have moved away from campsites and more towards remote corners of Dartmoor, Snowdonia, and Scotland. Food has always been a big motivator – being active and outdoorsy necessitates more eating, and there things have evolved, too. To finish the day without some kind of elaborate feast feels like a waste. So I've started making my own dehydrated camping meals, and always bring those special extras like good cheese, some kind of fresh vegetable, and almost aways something cheerful in my flask.
Going on adventures usually necessitates a fare bit of walking, which is half the joy. But for me, the other half of the joy is creating a cozy scene at base camp. Even after a long day out, I like to leave a little bit of energy in the tank to appreciate a nice meal, take a few notes, and enjoy the solitude.
With Eat Sleep Wild I hope to inspire other people to go on adventures and create awesome experiences in the wild. You'll find recipes, tips, and how to guides in the blog. In the future, look out for Eat Sleep Wild outings and events. Until then, it's time to get ready for your next adventure!