We are Monica and Mark, two people from wildly different backgrounds who magically managed to find each other in Scotland and connect through our shared interests in the natural world, astronomy, science, and great food.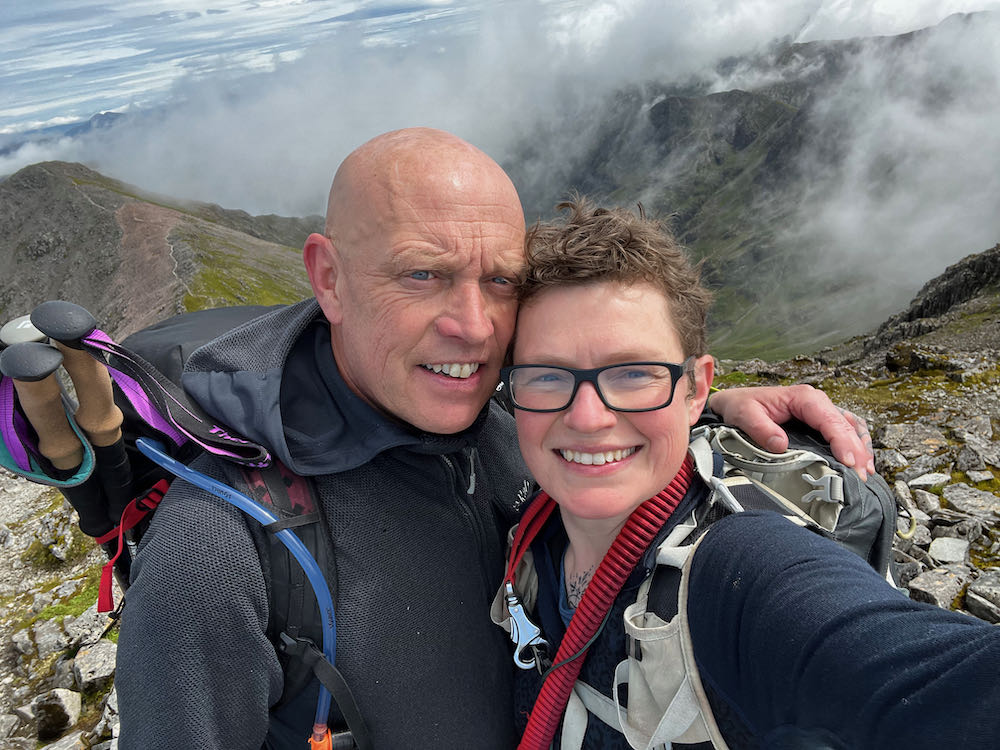 With Eat Sleep Wild we aim to inspire in others the well-being benefits of the outdoors. Monica is a Mountain Leader and heads up all of our outdoor guided adventures, while Mark inspired the launch of our Astro Nights with his background in visual astronomy and photography. You'll usually find us working in tandem and supporting each other – shared enjoyment is what this is all about!).
Eat Sleep Wild is our labour of love which we run alongside our other "side hustles". Monica is a freelance data analyst. Mark is a design and technical consultant. We also run a website for freelance writers called writersresidence.com.
Monica: I was born and raised in Chicago, studied applied mathematics in Illinois and Texas, and then eventually found myself at a "loose end" so moved to the UK to experience something new. I've always had an interest in camping and the outdoors but it really took off when one summer I traveled from my then home in London to the Lake District.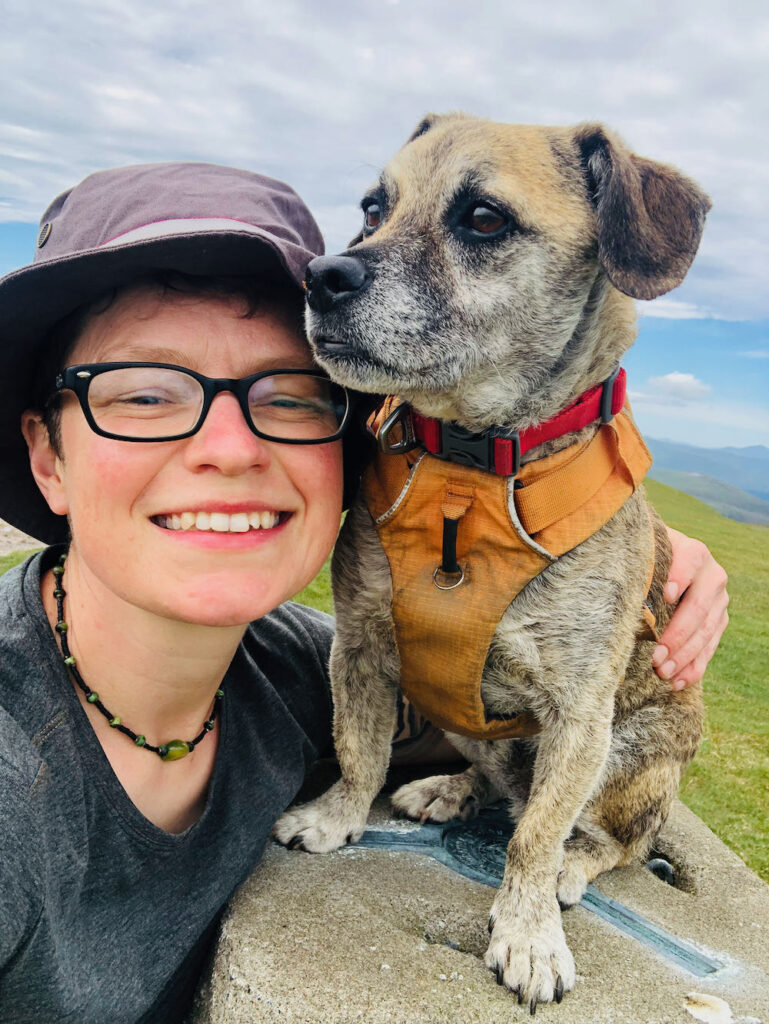 I was gobsmacked by the scenery and quickly became enamoured/obsessed with the countryside. As an American, the whole concept of "open access" was totally new and 100% freeing. Ever since I've aimed to spend as much time as I can in the outdoors, particularly wild camping. and am grateful to now live in the Highlands of Scotland chasing that dream. Alongside ESW I make a living as a freelance data analyst and teach statistics for the Open University (where I'm also pursuing a geology degree). I'm science-minded so I'm always looking for ways to bring a bit of nerdiness to Eat Sleep Wild and our experiences (it's also why Mark and I get along so well!).
We're currently based in Argyll where we live and work with our dog Lucky. You'll mostly find us travelling around Scotland in our #tinyvan. Current project: find more permanent headquarters. Watch this space!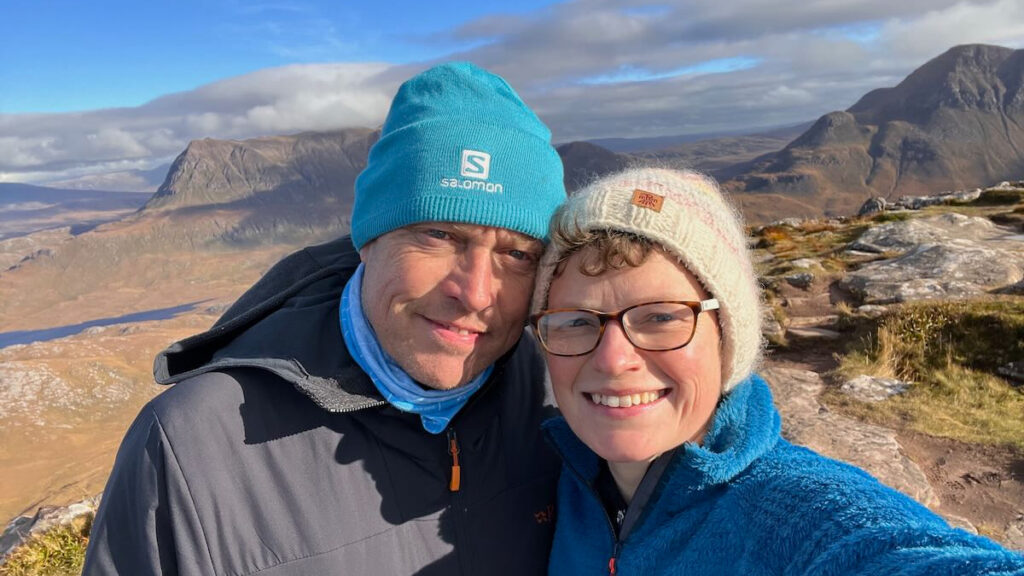 Thinking about a guided tour?
Our trips are for everyone. Whether you're an experienced hillwalker or a total newbie, we can work with you to create an amazing experience in nature that you'll never forget.