Ben More Assynt and Conival are the only two Munros in Assynt and coincidentally, the closest Munros to our home base on the Stoer Peninsula. This there and back route from Inchnadamph is a long but enormously rewarding day out – in good weather, that is! Read on for highlights, and if you'd like a qualified mountain guide to take you there, get in touch!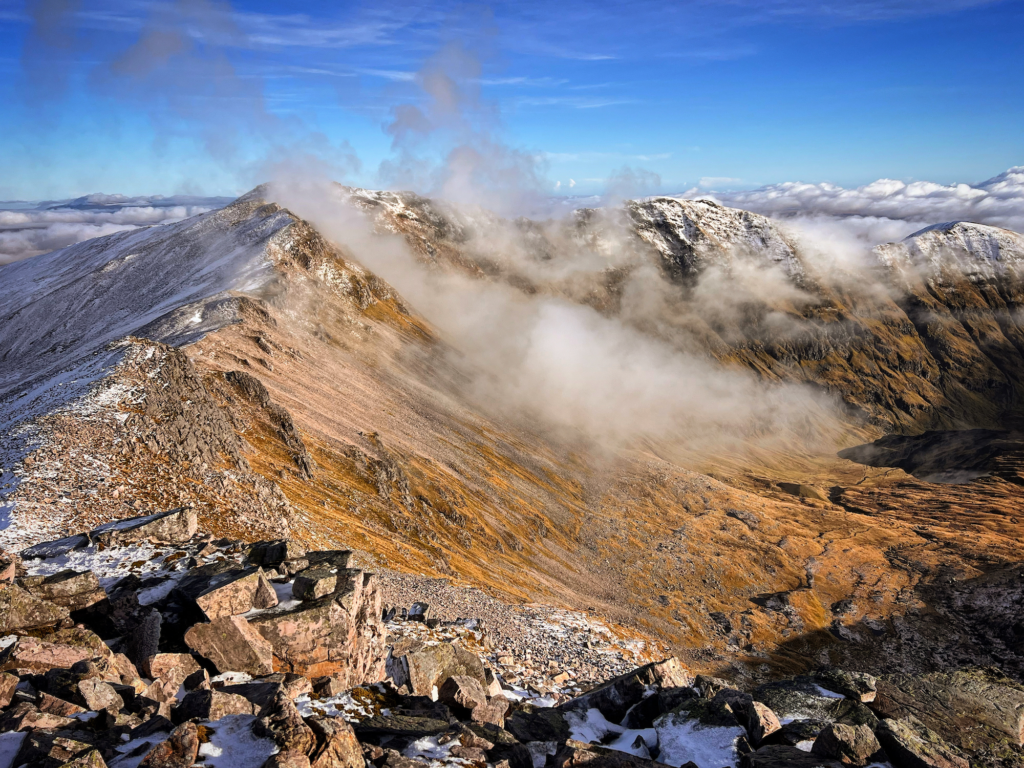 Trip Essentials
Starting / Finish Point: Inchnadamph free public car park (Google link)
Total Distance: 17.25km / 10.7mi
Total Ascent: 1077m
Map: OS Explorer 422
The long hike up Ben More Assynt and Conival is a treat in good weather. It's an in-and-out route (vs a loop) which can sometimes be a drag, but in this case, the views there and back are hugely rewarding. It's also a Sight of Special Scientific Interest (SSSI) for its geology and rare plants, so there's plenty of opportunities to geek out on fun science, too!
The walk involves a journey up the glen (Gleann Dubh) before the steep ascent to Conival and then Ben More Assynt. Aside from a bit of bog factor (par for the course in Scotland) the path is pretty good the whole way. The ridge between Ben More Assynt and Conival is a rocky ridge or quartzite boulders, slow going but very doable. From the tops you can see…
Classic mountains like Suilven and Quinaig (arguably from its best side!)
Loch Assynt and the Stoer Peninsula beyond (I do love a walk where I can see where I live from the top!)
The immense quartzite buttresses of Na Tuadhan demonstrating dramatic large-scale folds – this is an incredible area for geology, with numerous displays of the upthrust of rocks in the Moine Thrust Belt. See this excursion from the NW Highlands Excursion Guide.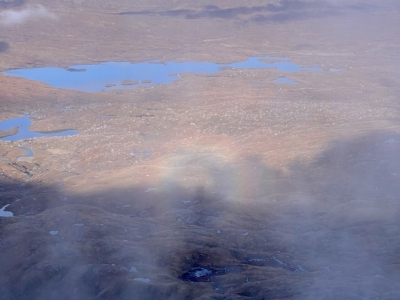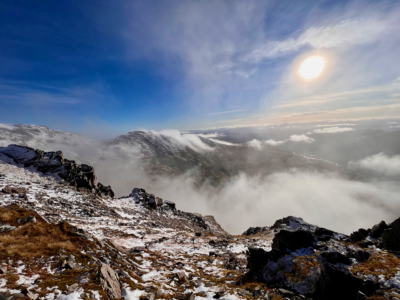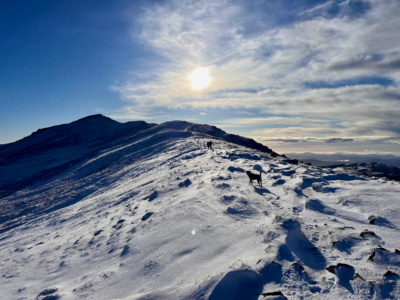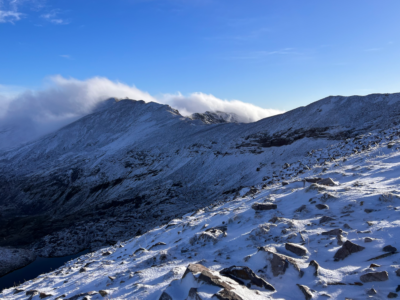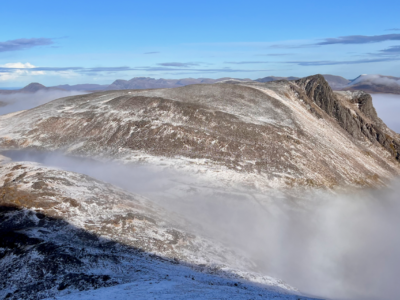 Route Flyover