I'm currently in the midst of a big long bike ride across France (see hashtags #franceenvelo and #tothemoon). Eight days and 450 miles into it, I feel like my legs deserve a rest. So it was convenient that I had just landed in Dordogne, one of my favourite regions in France for its woodland, enchanted lakes and overall quiet feel. Dordogne is also home to Manzac Ferme, one of the best campsites I know of. I've been wanting to write about Manzac for a while now, years in fact, because I've been coming here since 2012, when I first discovered it en route to Gascony, that first road trip across France that's totally changed my life for the better. Manzac was part of that journey.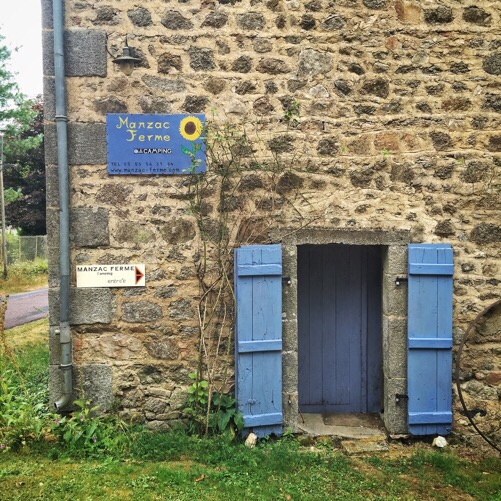 The two things that first attracted me to Manzac Ferme was that it's adults only (which sounds a little risqué but really it just means no kids) and dog-friendly. It's also small – just 10 pitches, 5 for caravans, 5 for campers. Each pitch has its own private little nook, with a couple tent pitches situated right on the river. It also has free campsite-wide wifi, super clean facilities, and nice hot continuous showers (no push button hell).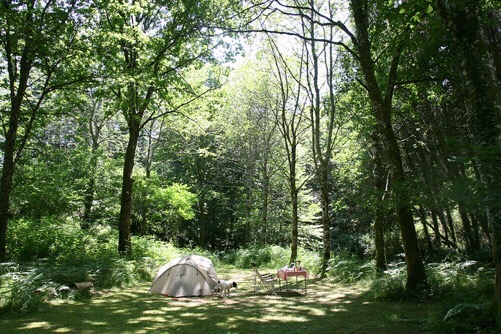 Manzac is also a top spot for walking – there are plenty of walks that leave right from the campsite taking you to some magical places in the Dordogne, including this little spot on the lake that is home to my ultimate dream house.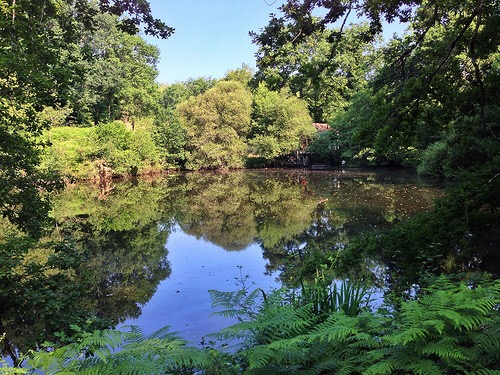 But what totally makes it for me are the people – George and Margaret run the place and they are the nicest people ever (I came two years ago over my birthday and they had my over for a glass of rosé to celebrate – bliss! – and this year they've been sharing some of their garden lettuce with me – little gems, my favourite!). Their son, Laurence (aka @lozula), was also here on my first visit and I'm so glad I got to meet him – he is a hugely talented photographer with a popular travel blog Finding the Universe. So, naturally we had a lot of common ground to connect on, and he's even let me guest post on his blog from time to time.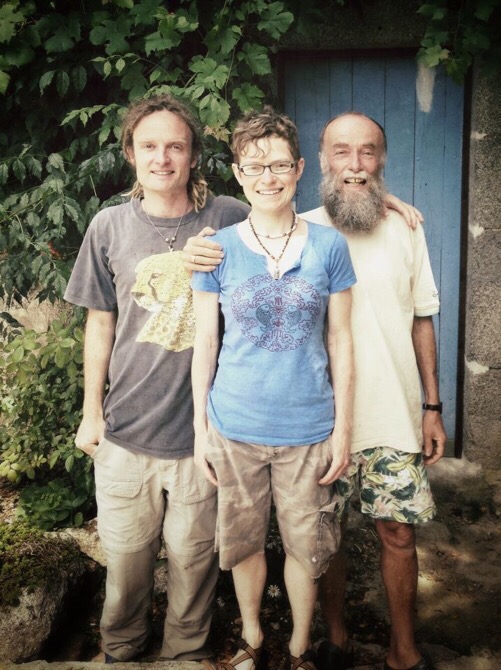 Coming here on bike is a little goofy. Manzac is really a place you should come and hunker down in for a week or two (indeed some guests come and stay for months!). A car is also handy to get you to the rest of the Dordogne and some of the villages like nearby Nontron and Piegut-Pluviers, both of which have stellar markets. But at the same time, for a cyclist, Manzac is such a welcome respite from the usual municipal campsites I've been pitching in for the last week, and George and Margaret are getting to feel like old friends now so it's nice finding a bit of familiarity on this road trip that's been otherwise totally full of the new and unexpected. Plus, no kids and free wifi to your tent (and a power lead, if you need it) – pure bliss in my world.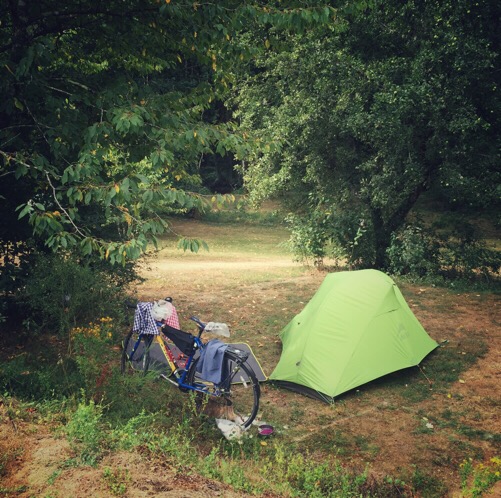 Manzac Ferme
00 33 (0)5 53 56 31 34.
Manzac, 24300 AUGIGNAC, France