We are just back from a short escape to Dartmoor for a wild camping excursion near South Zeal at the northwest corner of Dartmoor National Park. This is my new favourite part of Dartmoor! Bleak, empty, and remote, this is Dartmoor at its wildest, and at its best!
The route: South Zeal, Belstone, and Cosdon Hill
We started in South Zeal and did a counterclockwise loop via Belstone and Cosdon Hill with a wild camp in the middle. The first day was a pretty straightforward walk along the River Taw. On impulse we stopped in at the pub in Belstone which turned out to be wonderfully friendly and also had an impressive 50+ collection of single malt whiskies. We may have stayed just a little longer than we intended, leaving us about 1.5 hours to find a place to pitch. Fortunately, the river is always close at hand and we found a nice little spot just south of Belstone to pitch our tent for the night.


(osmaps.ordanacesurvey.co.uk.)
Day 2 provided more of a challenge. The day was VERY windy but relatively warm and dry. We had to take off our shoes and socks to ford the river, after which we embarked across the moor via the beautiful and remote stone circle at Little Hound Tor and the outrageously blustery trig point on Cosdon Hill (definitely my top trig point of all time so far for its remoteness and outstanding views!).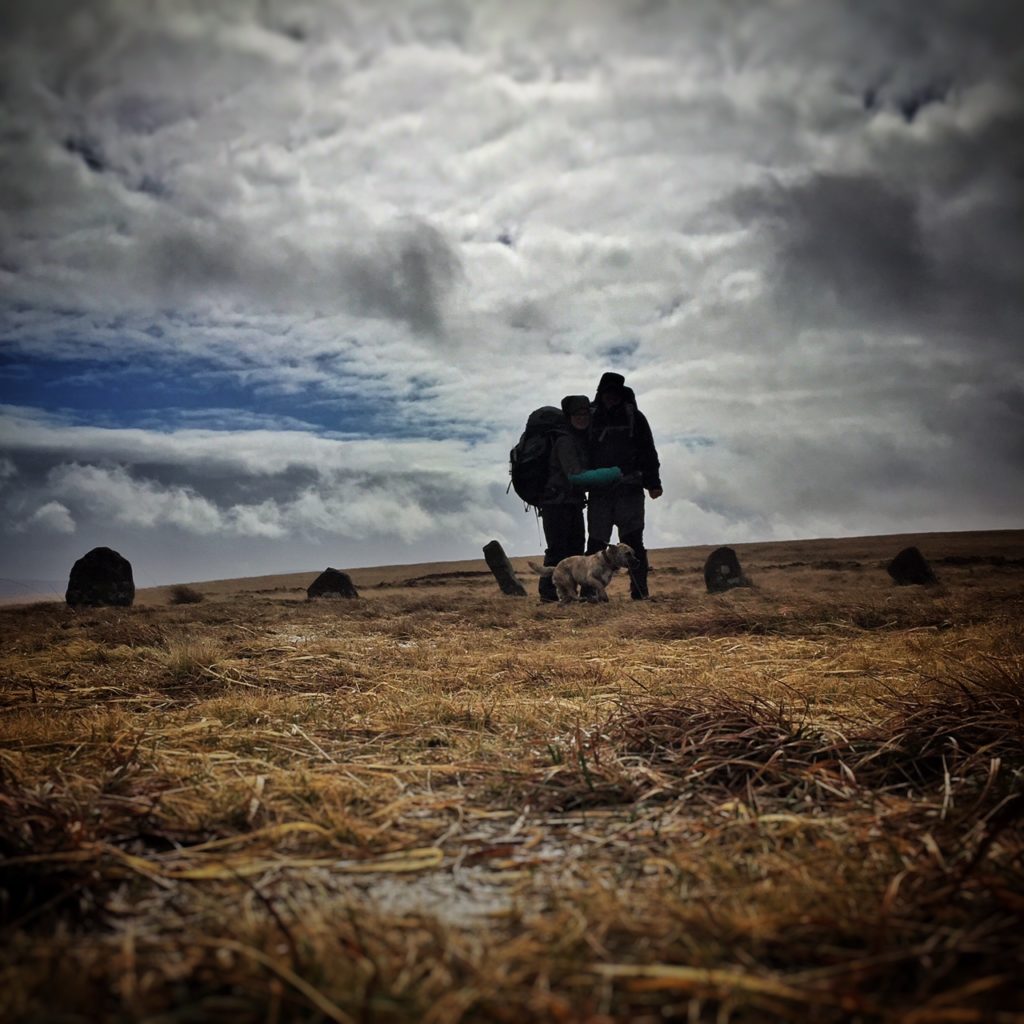 Highlights
The atmosphere of the stone circle: remote and exposed.  According to our Instagram friend @dartmoor_wild_camper: "Folklore says it's a huntsman and his pack of hounds turned to stone for hunting on the sabbath, the huntsman being the outlying Whitemoor stone and the circle his hounds." Cool story, huh!?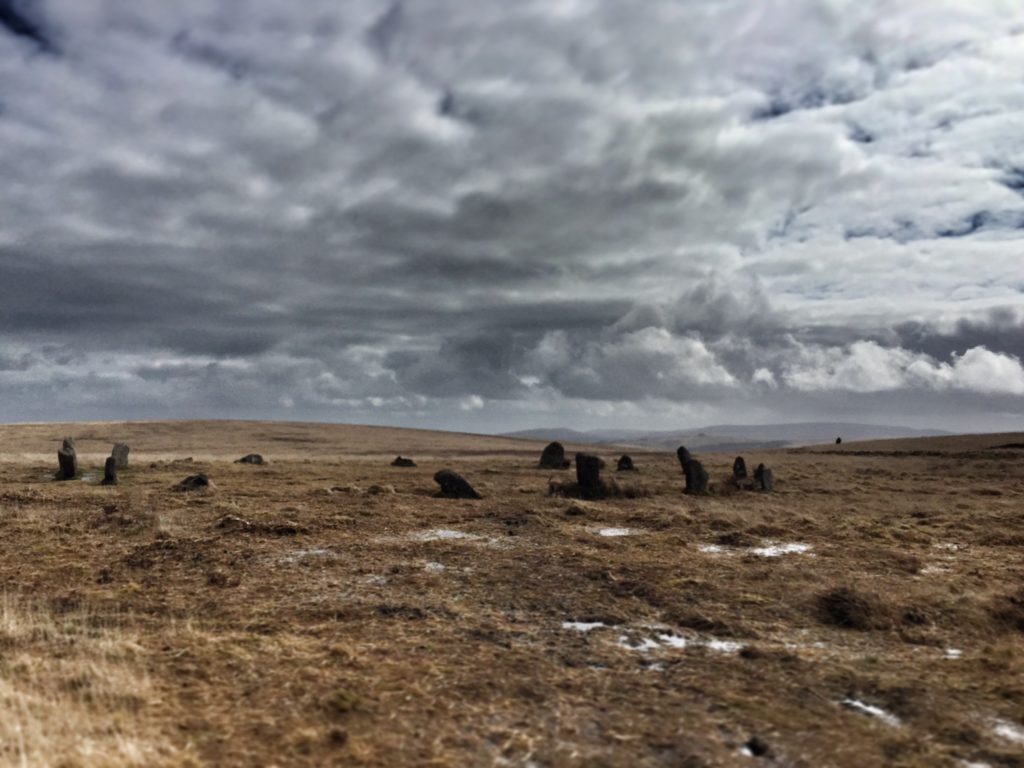 Hygge times in the tent: even though it was incredibly windy, our trusty Big Agnes tent (with the awesome vestibule) felt sheltered and warm. Just add wine, a Sigg bottle full of blackberry whisky, a yummy dehydrated camp meal (Andrew's bolognese this time), and for me, lots of broccoli and avocado (my camping vegetables of choice). (We were admittedly grateful that the wind didn't truly pick up until morning, nearly flattening our tent as we tried to pack up!)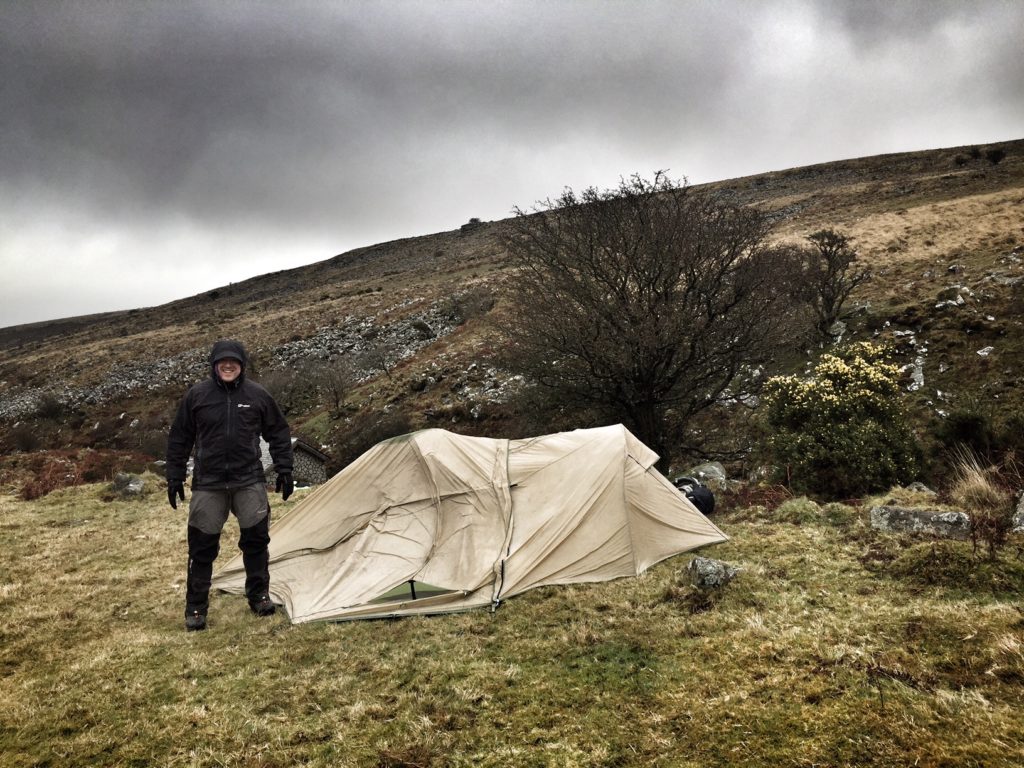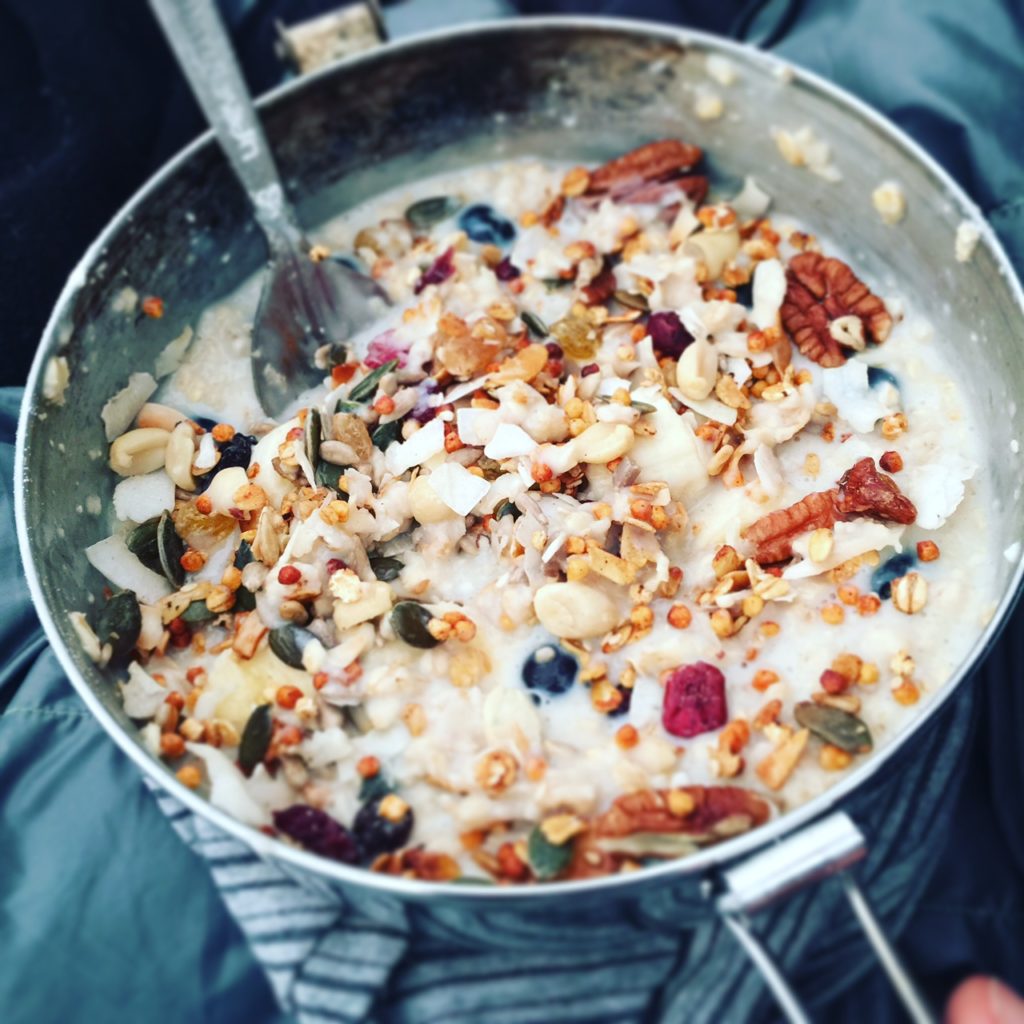 The Tors Freehouse in Bellstone. It's not our usual move to stop at a pub on our walks but on this particular occasion it felt right! The people here were SO friendly! And the owner likes wild camping, too. They also had over 50 single malt whiskies to choose from.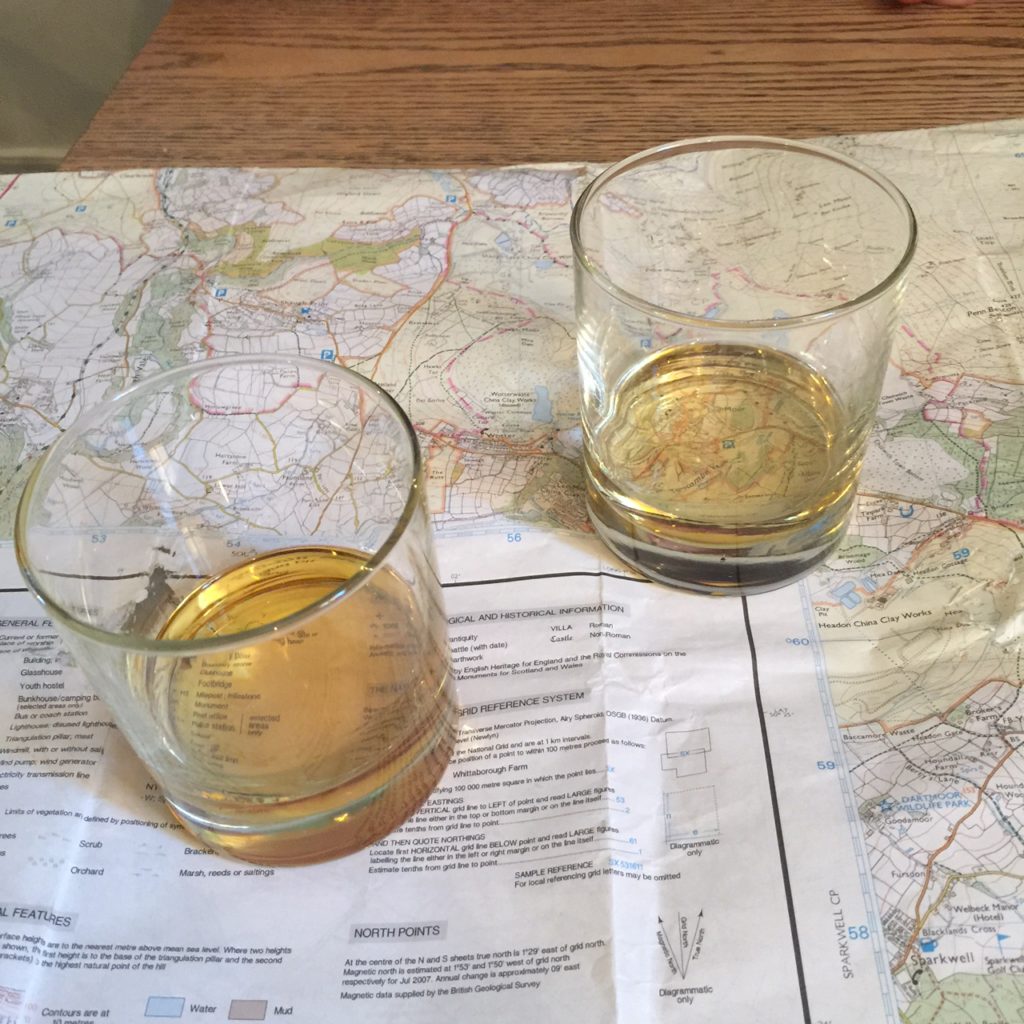 (Talisker for me and Finlaggan Original for Andrew.)
Flatbreads! Our packed lunches were a revelation! Turkish Style Flatbreads are a bit of a tradition. This time we made Ottolenghi's Zataar Baked Chicken to stuff inside the flatbreads, along with spinach, avocado, feta, and parsley salad. Seriously delicious and very sustaining! (Even Lucky couldn't resist stealing a bite of mine!)
Lessons for next time
Bring pegs for all of your guy ropes.
Take a spare meal in case one of us accidentally has a spill!
Related links