A few highlights from a February walk around Pen Cerrig-calch and Table Mountain inspired by the Cicerone guide's Walking on the Brecon Beacons book (Walk 40).

A little outing for some micro-navigation practice and a bit of rock study turned quickly into a day of mostly Type II fun. Cold weather and heavy wind made for hard going conditions, with occasional snow just to add a bit of a sting. Still, the forecast was a marked improvement on the diabolically wet weather of recent months, and it just so happened on a day I was free. The opportunity needed to be taken, whatever the outcome, with an attitude of "expect the unexpected" (a good rule in general when hillwalking!).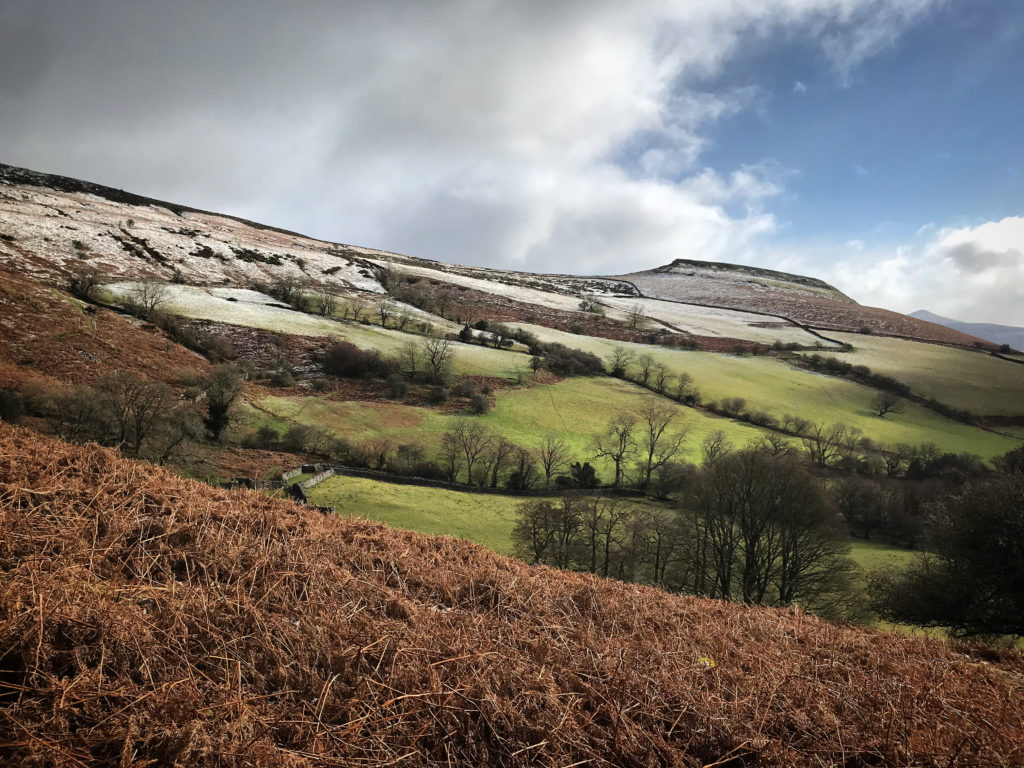 I didn't get in as much nav practice as I'd hoped, and most of the rocks were buried under snow anyway. A fair weather terrier and my own sensibilities caused me to change course a few times, going low to avoid the piercing snowfall (more like ice pellets than gentle snowflakes), and waiting for a clear spell to "bag the Hewitt". I had to switch my brain to mission mode to face the necessary headwind that was required to get to Pen Cerrig-calch. It didn't take very long, but was a mental effort given my expectations for a leisurely outing more focused on nature than peak bagging. Still, I felt a great sense of achievement when I reached the top. The view of the surrounding snowy hilltops was epic. And gratefully, there was some shelter amongst a pile of stones. Lucky and I nestled in (I put on my new Mountain Equipment Superflux jacket that I was eager to test) and toasted our achievements with a Thermos full of lentil soup for me and a generous portion of sausages for him. In better weather I would have lingered to check out the limestone outcroppings around the summit, and perhaps even move on to bag the other Hewitt, Pen Allt-mawr, further along the ridge. That will have to wait for a another day.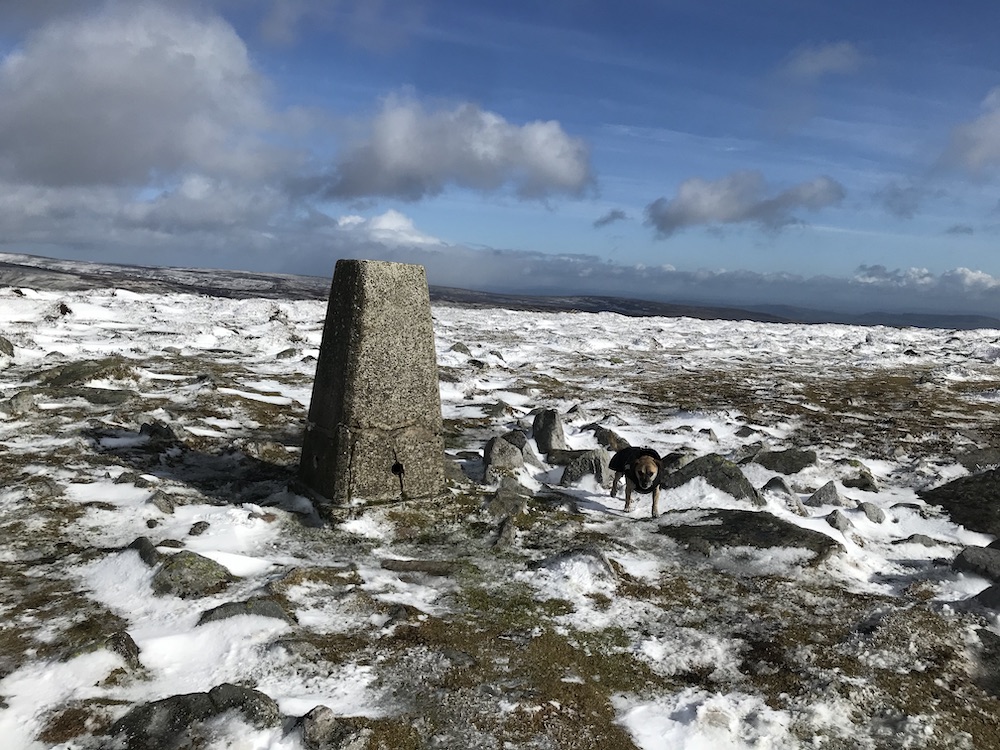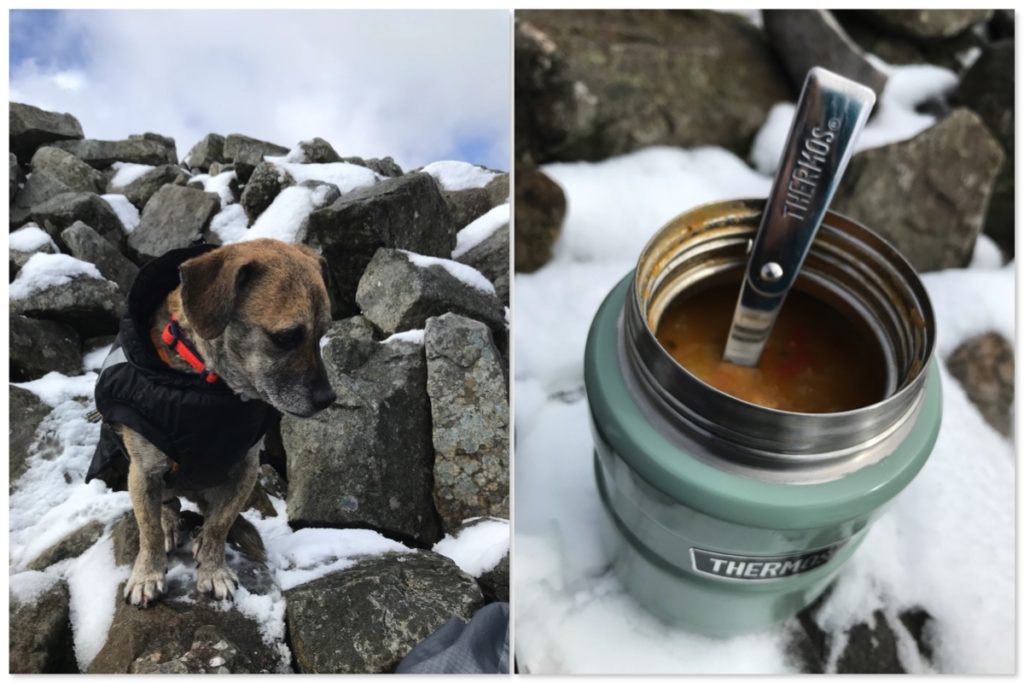 Lucky and I made our way down the hill to Crug Hywel (aka Table Mountain), an Iron Age hillfort. Here Lucky found his second wind, running laps around the hill (excited about Celtic history? or just glad we were on our way back to the car?), and I almost lost my map. The views of Sugar Loaf from this spot are superb!

Life wouldn't be interesting if things always went to plan. I may not have done some of the things I'd set out to do, but I did do the ONE thing that's really important: I made space in my busy routine for some outdoor time. Also, I challenged myself, and I made memories (Type II fun can always be counted on for memories!). I am certain that if I had stayed home (as I was tempted too) to catch up on email, organise my to-do lists, and clean my office, that this day would have blurred into all the others. I don't want to wake up in 20 years and find that my whole existence has just been a blur!