I take my backcountry coffee pretty seriously and have long sacrified weight, bulk and convenience for the promise of a good brew at camp. That said, there have been numerous times – often when the weather is poor and I'm fatigued from walking – when digging out the V60 or Aeropress from my pack feels like a faff. So when I was offered some Lola's coffee bags to try, I was interested to see whether such a form factor offered that right balance of convenience and quality that I look for in my coffee-in-the-wild.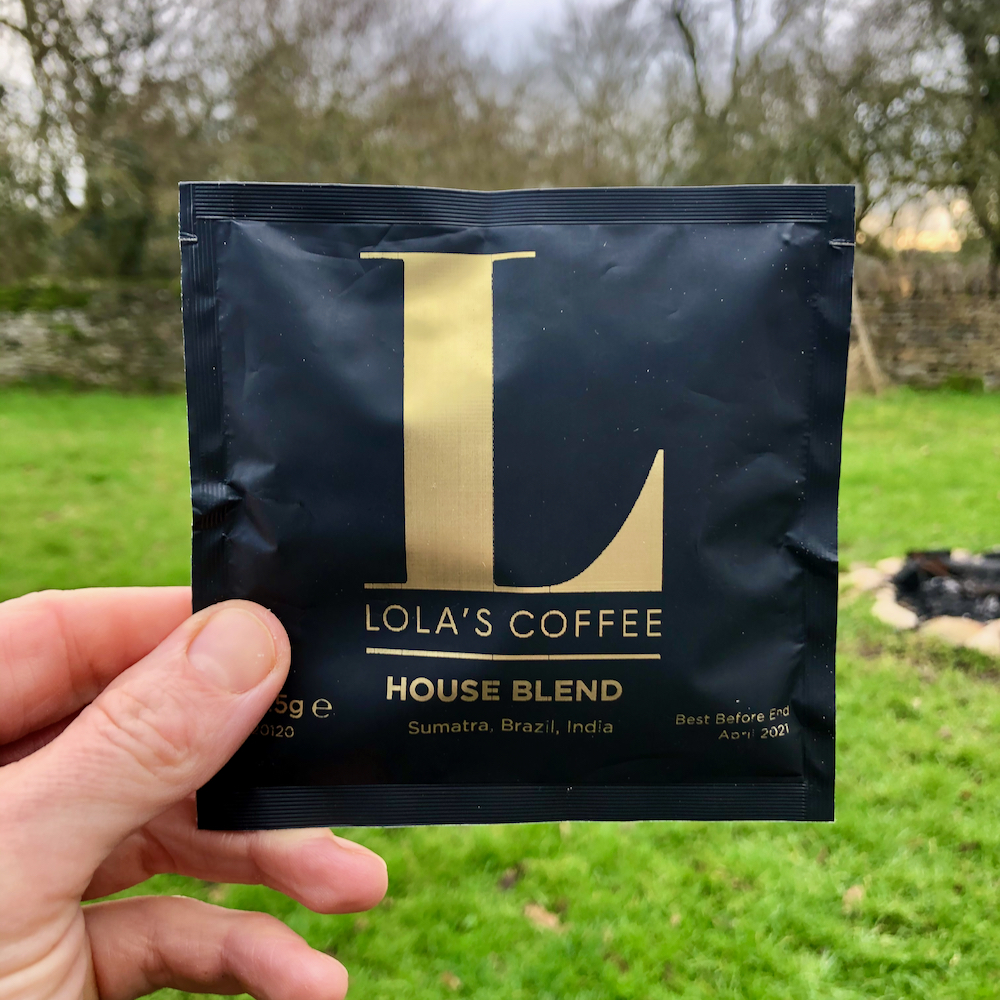 Lola's coffee bags are the caffeinated brain child of The Specialty Coffee Company, so named for its focus on – no surprise – "specialty coffee". That phrase has meaning: 'specialty coffee' refers to coffee that is graded 80 points or above on a 100 point scale by a certified coffee taster. It represents coffee at its peak, grown at the perfect altitude, at the correct time of year, in the best soil, and then picked at just the right time.
I have previously shied away from coffee bags except in the most dire of circumstances (mediocre hotel rooms come to mind).  However given the ethos behind Lola's, I was eager to see whether The Specialty Coffee Company could live up to its high standards with the coffee brewed like a tea bag.
For the coffee-loving wild camper, the coffee bag concept compelling:
Add coffee bag to mug
Add boiled water
Stir and squee
Best brewed for 3 minus
Squeeze remove and enjoy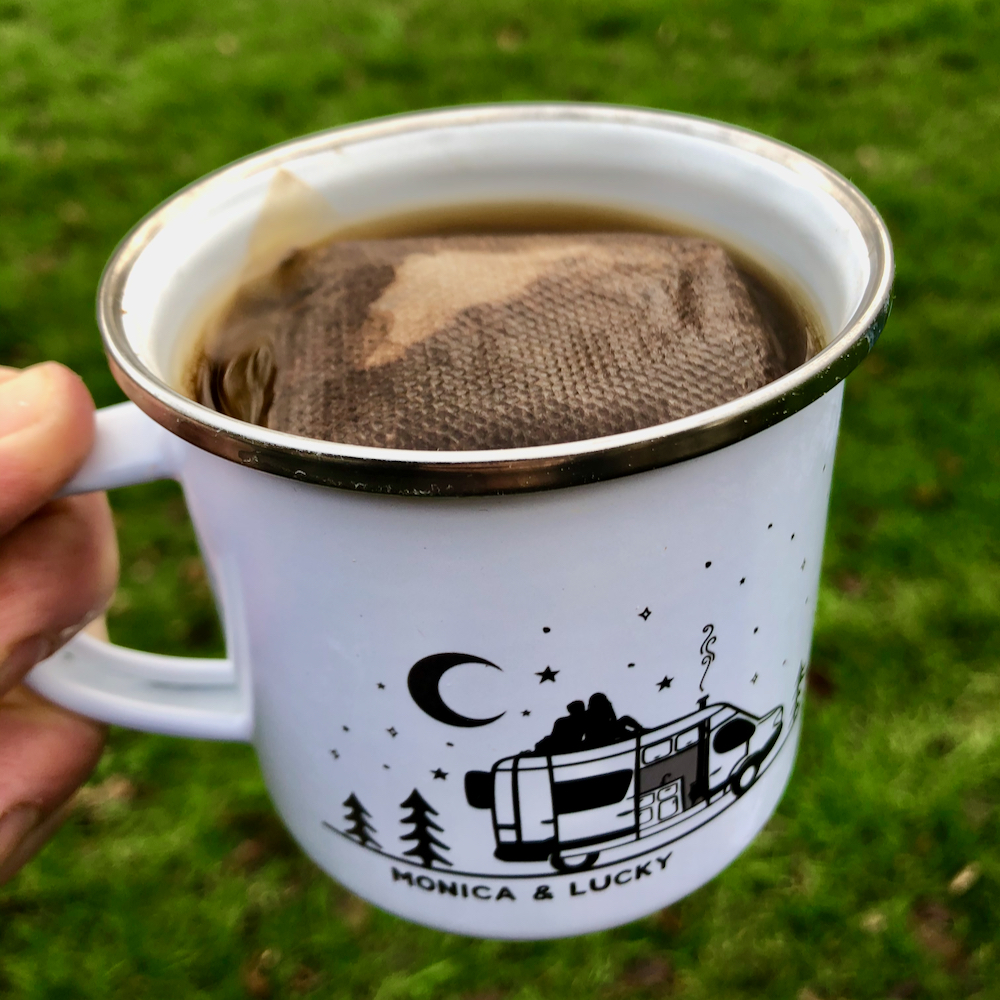 The only devices required are a camp stove and mug, which I'm always carrying anyway. No messy coffee grounds, filters, or contraptions required.
The Lola's House Blend is a dark roast, a blend of Sumatra Gayo, Brazilian Arabica, and Indian Robusta with a smoky flavour. I'm usually a light roast kind of girl, though find in the wilderness I prefer something with a little more chutzpah. I kept an open mind.
Lola's coffee bags: the verdict
I brewed my Lola's coffee bag according to the packet instructions for the allotted three minutes. The process was, indeed, very straightforward. The flavour? This was definitely more robust than the lighter roast coffee I'm used to. The smokiness came through with no bitterness which was a pleasant surprise. Being a darker roast I'd probably prefer it with a splash of milk (or as a cold brew). It didn't quite have the flavour complexity I get from brewing V60 (my preferred method) but as a quick cup of coffee goes, it was certainly more than passable. I imagine on a cold damp day in the wilderness, I'd be very happy to have this in my thermos. This is certainly a step in the right direction for coffee bags.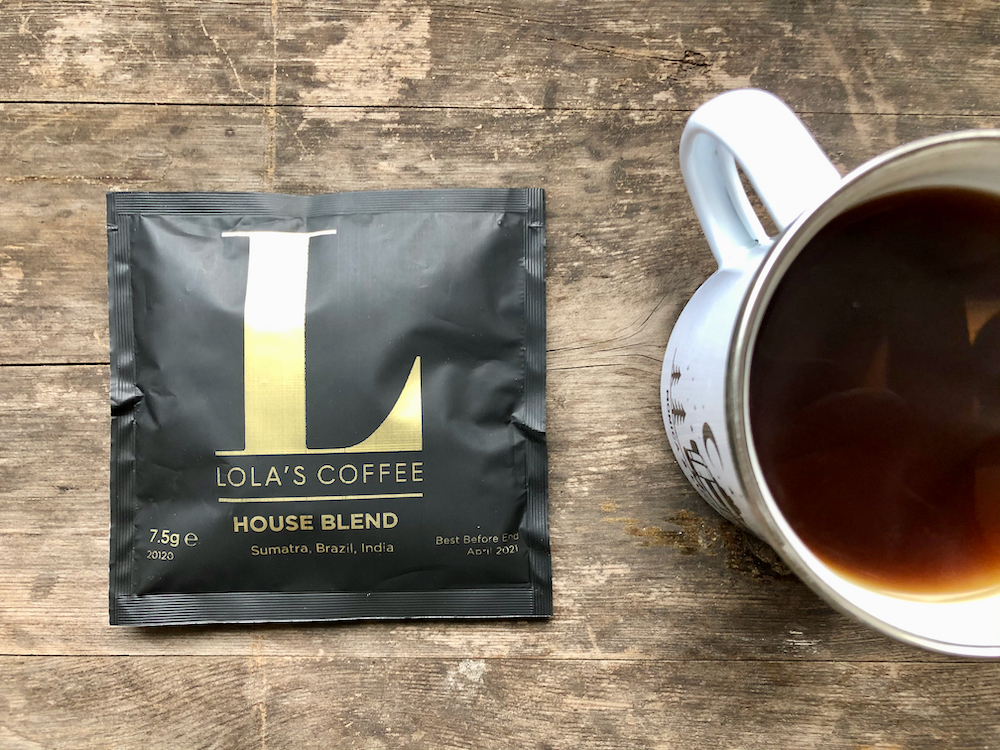 My only niggle with this coffee is the non-recyclable single use packaging – this could be a deal breaker for the environmentally conscious camper (which really we all should be given the nature of our activity). However I appreciate this is no small feat, especially when you look at the vast number of brands – including reputed outdoor food brands – still using single use packaging. As a small business myself, I recognise that this issue is not so easily overcome especially for small growing businesses with limited budgets. Given The Specialty Coffee Company's commitment to social responsibility, I trust this packaging challenge is on their radar. And the quality of their product is definitely enough to justify giving it a try.
Learn more: Lola's coffee bags
Disclaimer: This was a commissioned post in collaboration with The Specialty Coffee Company (#TheSCCo). The opinions expressed are my own.