This thing doesn't just look good, it is good!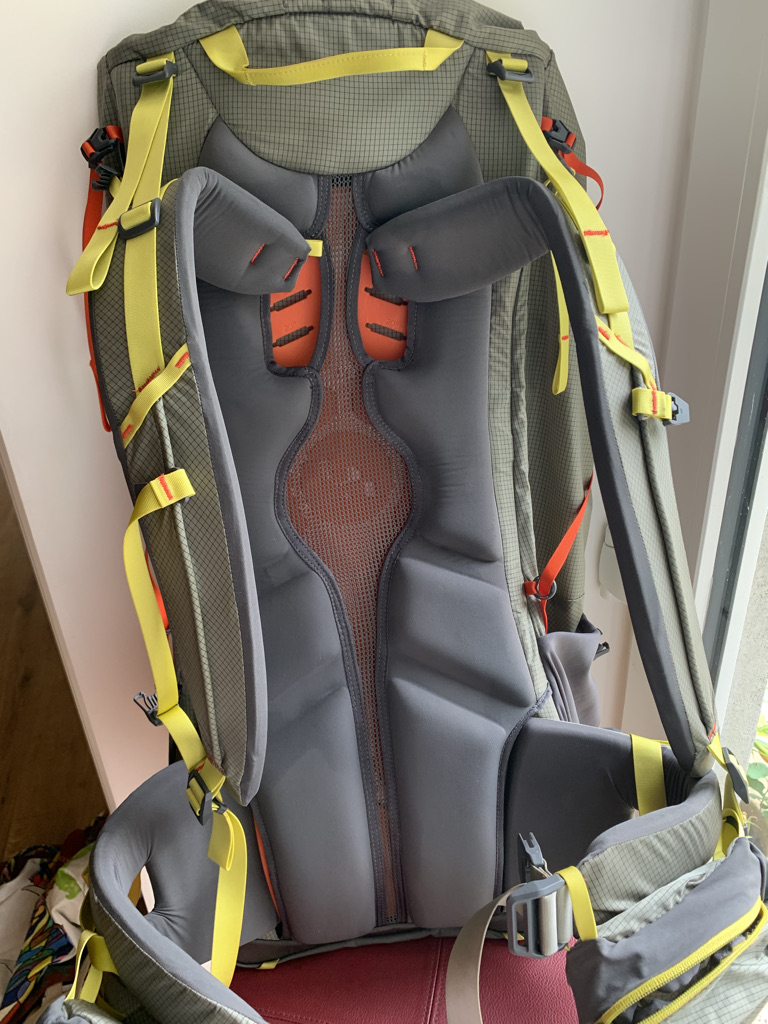 I looked at various packs for a while before I came across the Big Agnes Parkview 63L. Like most folk I enjoy internet shopping…up to a point! When shopping for backpacks, you reach that point very quickly! I like products that 'appear' to have been designed to be better than the rest. This is why we own a Fellow kettle, an Aarke carbonator and a Technivorm Moccamaster. They all do the same things as similar products, but have a unique design and a little something 'extra'. (And are generally more expensive!) Sucker! But I've always believed you get what you pay for. Why should my first backpack in 30 years be any different? I hadn't heard of Big Agnes before Monica introduced me to the Copper Hotel, again this seemed to have undergone additional design to make it subtly different.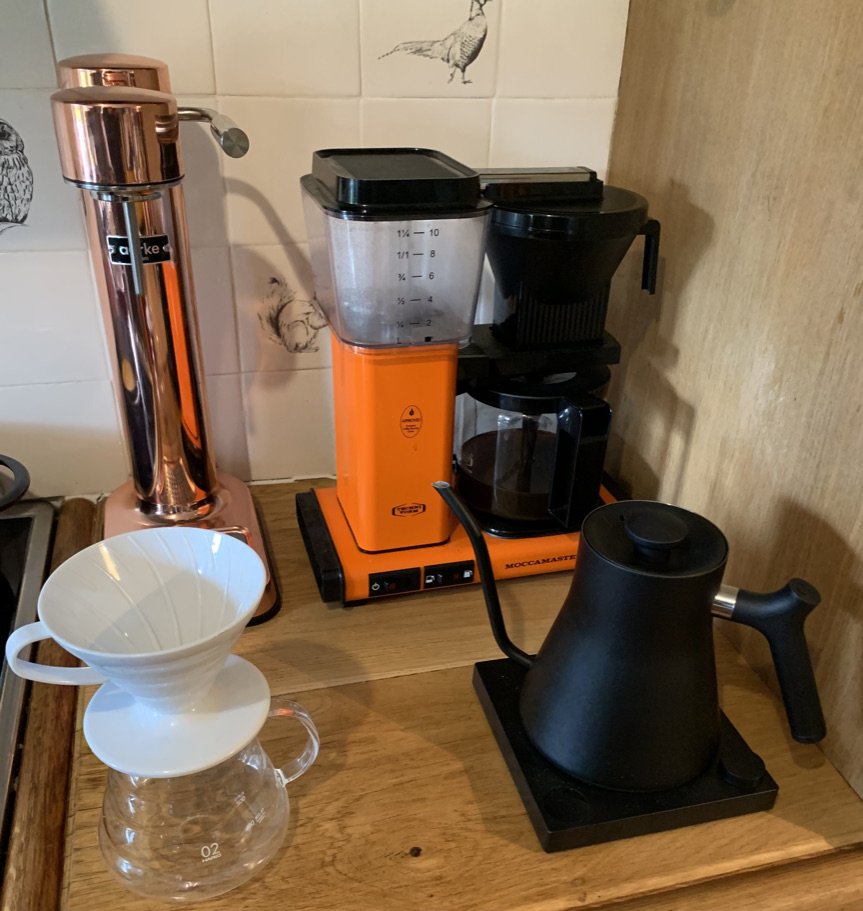 Well designed backpack
My new pack had to fulfil a few criteria;
Minimum 60l
Waterproof
Not too heavy (<2kg)
Good adjustment for fit and load securing
External mesh pockets
Not look like all the other backpacks on the market!
Good weight distribution with multiple adjustment options
The difficulty is that there are so many of these things on the market. So at some point you have to say enough, and just get one. The BA pack fulfilled the criteria, and the USP was that it's feature-rich and looks different to most other packs. It's great but not perfect.
Any downsides?
Some of the fastening clips are quite small, which could be problematic with gloves on or cold hands: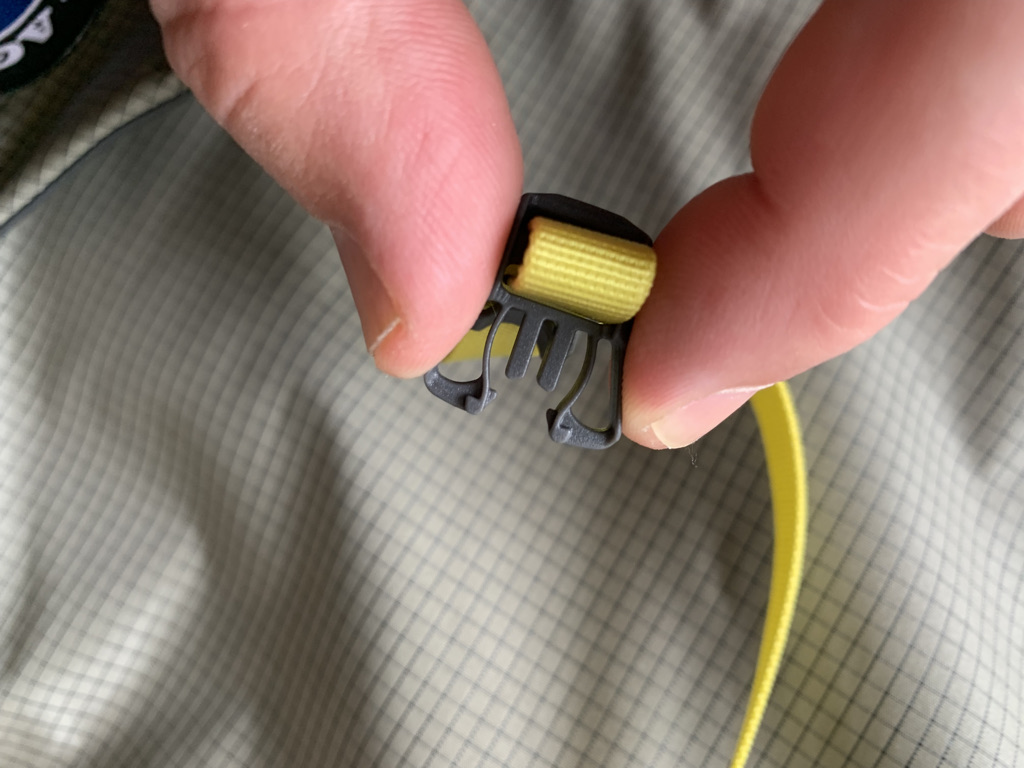 And it's a big pack to just be a top loader. Would have been great to have a second zip to gain access to the bottom of the pack, but I guess that is potentially a water ingress problem. The trash bag is a nice addition.
Big Agnes Parkview 63L on the trail
It got its first outing on a 4-day 3-night epic 90km hike in the Cairngorms. Incidentally, the first person to see it after Monica and I was a fellow hiker in a bothy – she was from Steamboat Colorado (where Big Agnes is based)! Spooky!
The pack was insanely capacious. When I dropped the tent in, there was a delay before it hit the bottom! It consumed everything it needed to and had room to sneak in a surprise birthday bottle of fizz for Monica. I could have taken 3! It weighed in at over 20kg. So we had to drink the fizz quickly to reduce the weight!
The first day's hike was no bother; it felt comfortable. We hiked for about 4 hours with no adjustment necessary. Day two however was a different story. We hiked for 8 hours, after 5 or so the pack became very uncomfortable on my shoulders, however it was very easy to adjust and transfer to majority of the weight to my waist. This allowed my shoulders to relax and regain a comfortable position. Day 3 was a monster hike of 30km – 10 hours in varying terrain on the hottest day of the year thus far. But the ease of adjustment meant I was able to maintain comfort. (At this point, however, my boots were laterally compressing the meta tarsals in my right foot which was an unpleasant distraction from the pack! More on this later!) Day 4 was a 20km walk in the park!
So the BA backpack did what it was supposed to. It packed all the necessary gear with ease, and it attached to my back. It was a good fit and felt comfortable once I had experimented with fit adjustments available.
Some great features
Cavernous outer mesh pockets – the Copper Hotel, with large vestibule flysheet fits in a side pocket!
Large pockets on waist band.
Well padded back panel, shoulder straps and waist band.
Shoulder straps can be adjusted for back length.
Transluscent material which means you can actually see inside to grab things. (Fog colour option).
Numerous gear attachment options if you like to look like a one-man band on the trail!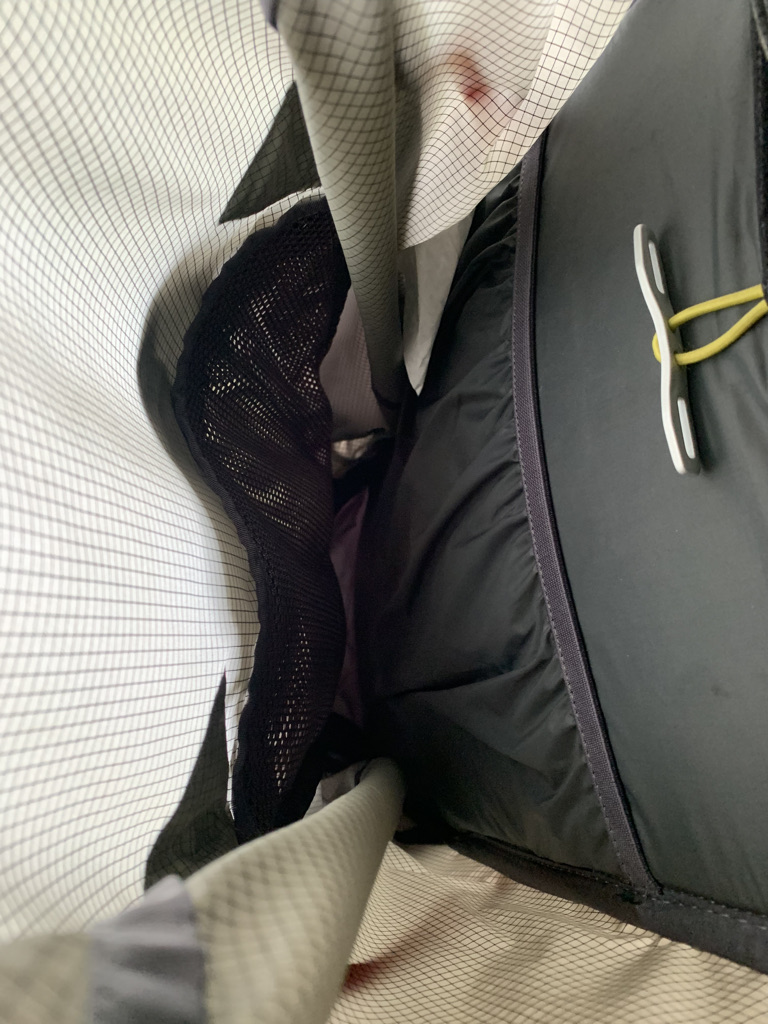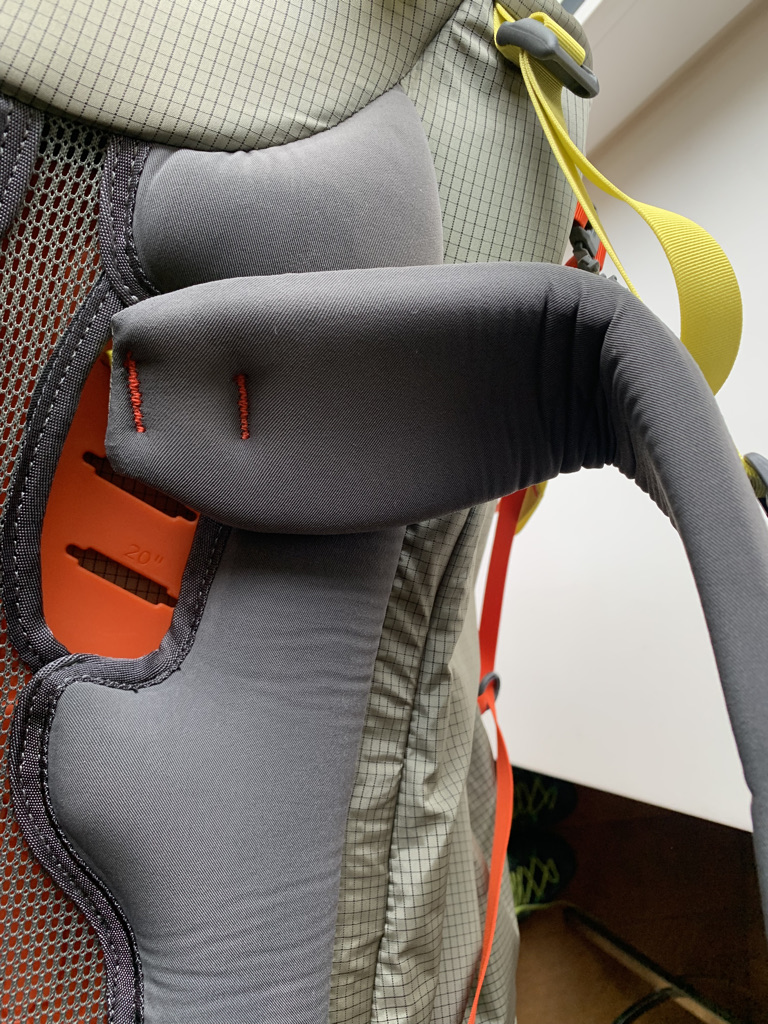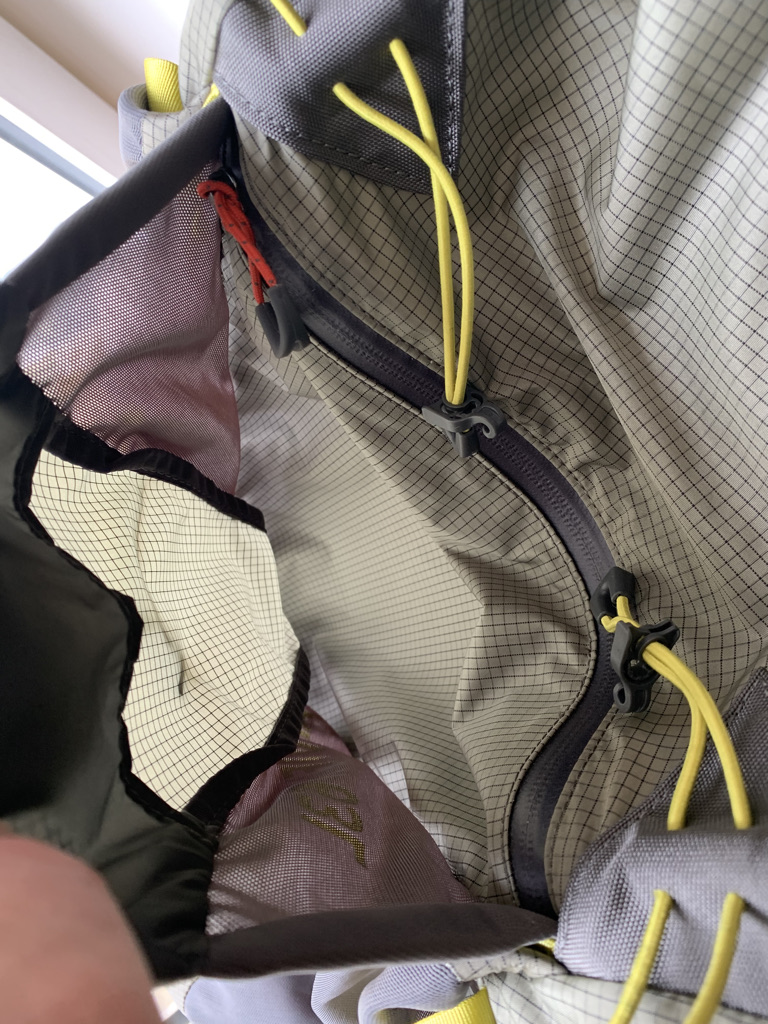 Where to buy: I bought my Big Agnes Parkview 63L from Alpine Trek (currently on sale, I should have waited to buy it!).