This was a weekend of many firsts, not least of which was our first time around this epic circuit in Glencoe via Bidean Nam Bian, the highest summit in our home county of Argyll (it still feels amazing that I get to call Scotland my "home" – I don't think that will ever get old!). The other big "first" was that this also coincided with our first "van life" adventure in the Ford Transit Connect since moving to Scotland last April. We found a sweet park up in Glen Etive which turned out to be the perfect base for this walk. Quiet, away from the grounds, but just a short drive to the start at the Three Sisters Viewpoint.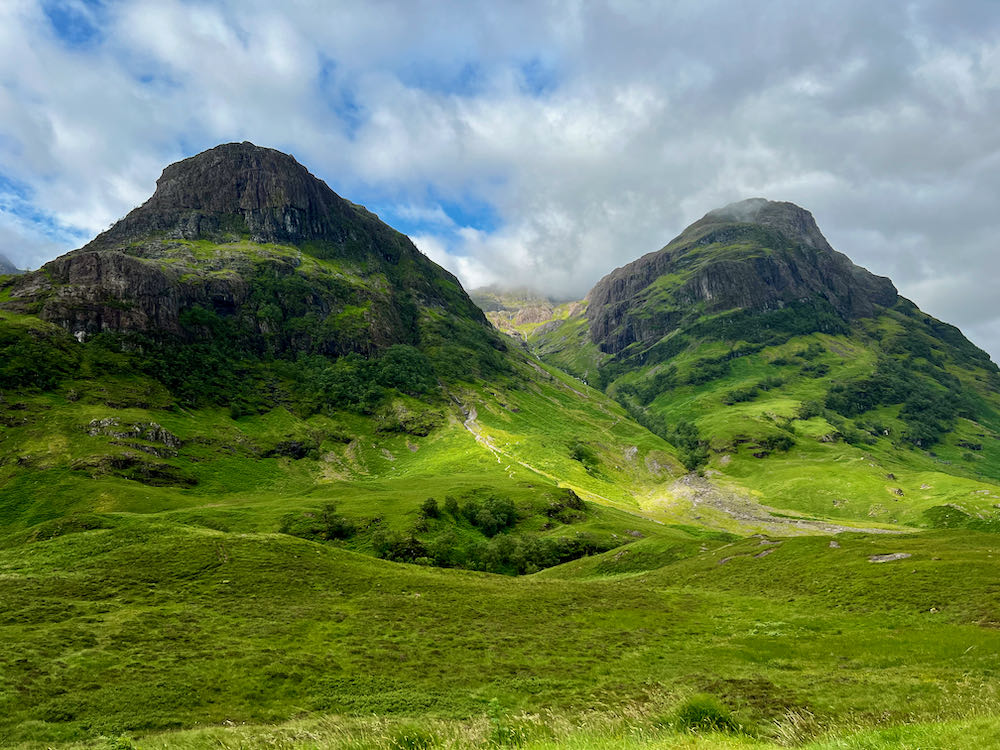 Bidean Nam Bian Walk Essentials
Walk Highlights
The Three Sisters Viewpoint has to be one of the most popular scenic stops in Glencoe for both drive-by tourists stopping to take a photo as well as serious walkers parking up for a day out. As it was, we definitely weren't alone, particularly as it was a Saturday during peak tourist season in very good weather. At 8:45am the car park was already heaving. In the distance, you could see many tiny moving specs, people slowly making their way up the rocky pass up to the foot of Stob Coire nan Lochan (the first big hill of the day). But with the flurry of the car park crowds behind us, we enjoyed most of the walk on our own. And it proved a lot more challenging than we expected! But absolutely sensational!
The walk starts with a steep climb up this gully to the base of Stob Coire Sgreamach.
Stob Coire Sgreamach from below – it was a scramble up there but not as dicey at looked from below.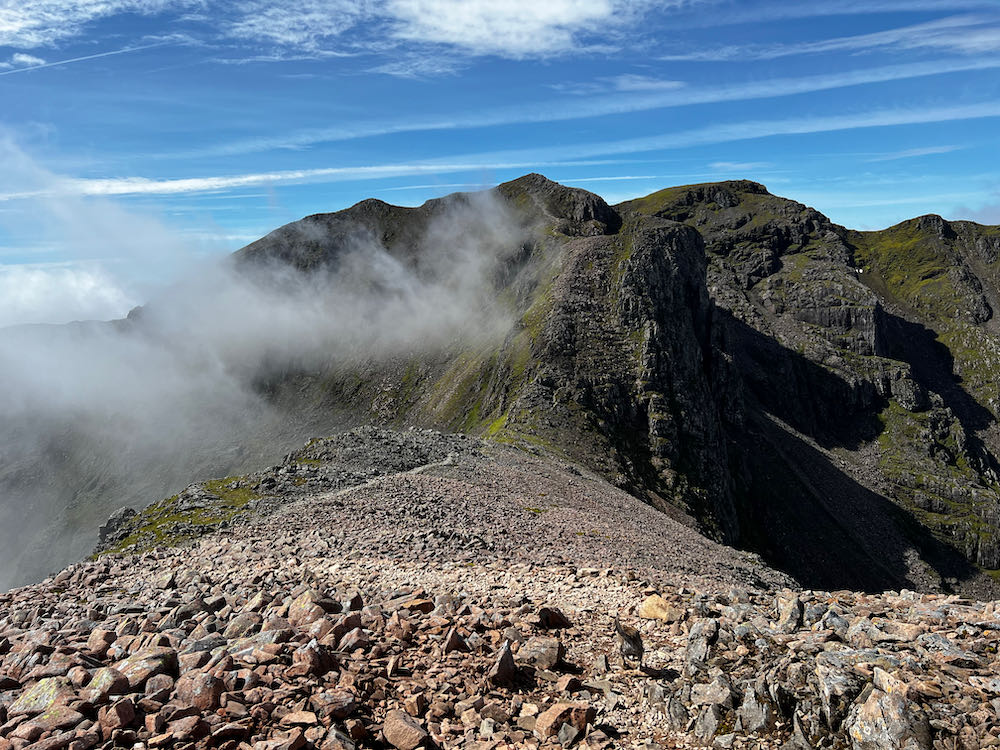 Rocky, steep climb pu Bidean nam Bian.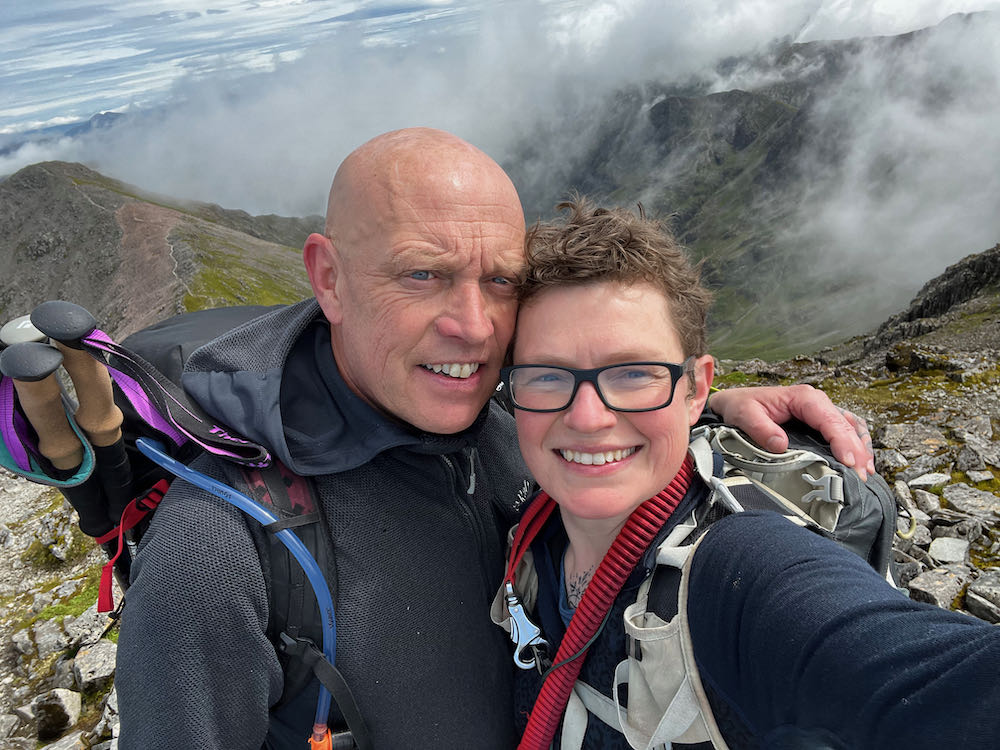 Summit selfie on Bidean nam Bian (1141m)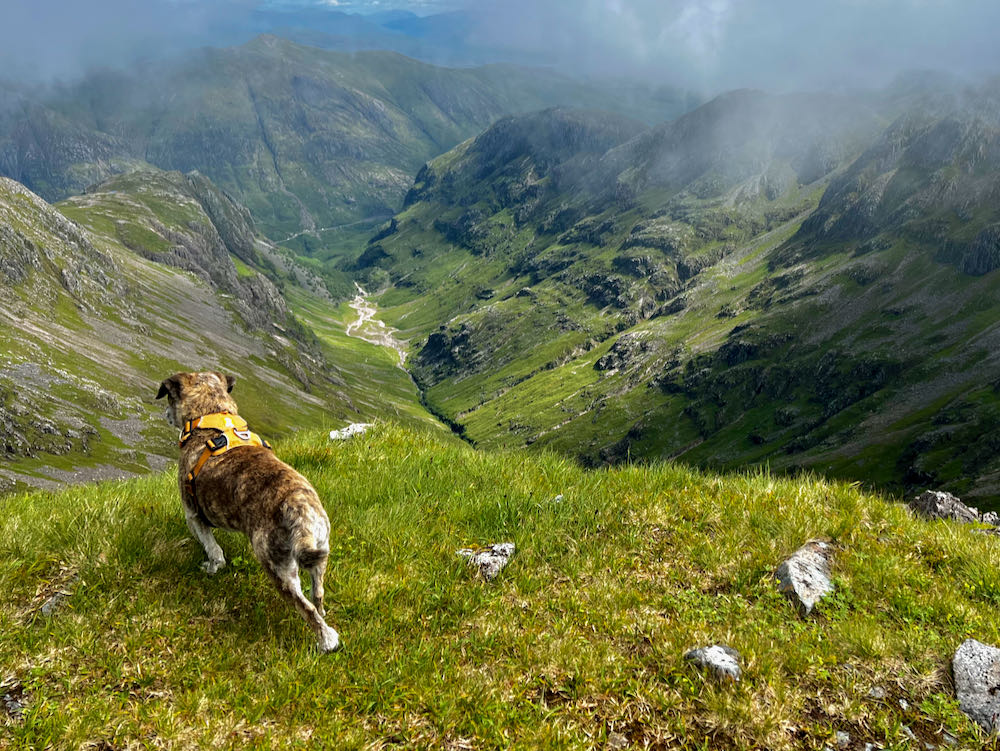 Lucky enjoying the immense views!
Looking back towards Stob Coire nan Lochan.
On the way up Stob Coire Sgreamhach (1072m), probably the most easy going section of the walk.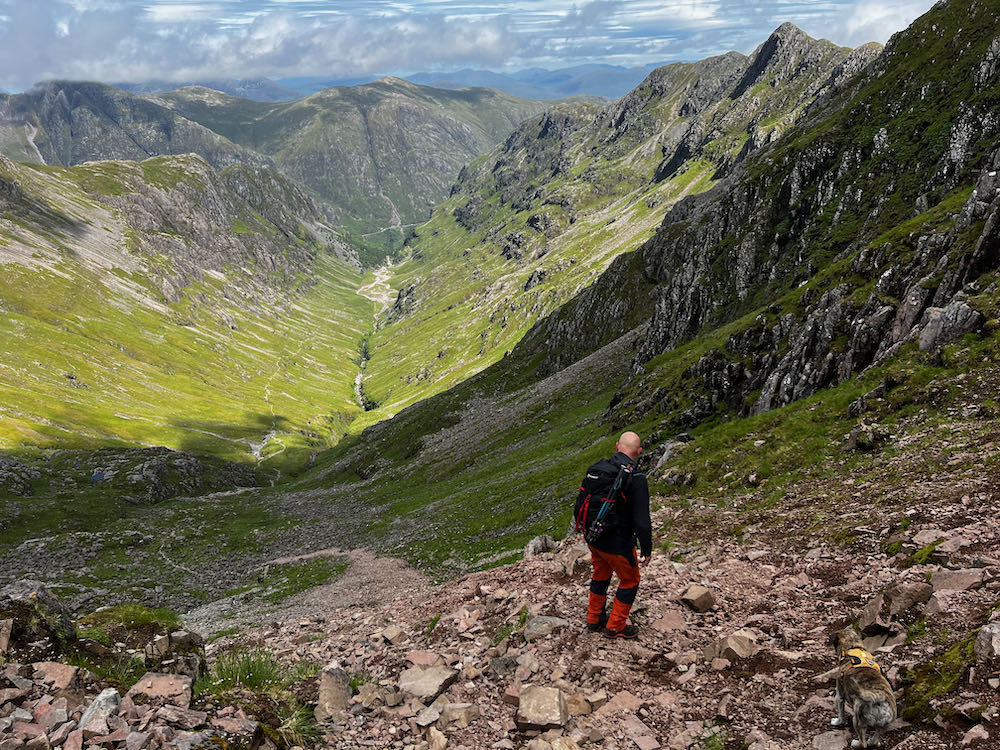 Very steep, very rocky, very tough descent into the "lost valley" (that flat area in the distance).
It's not just about the mountain views – I also saw some cool plants! The highlight had to be the starry saxifrage – possibly my favourite alpine flower. There were loads of it around just coming into bloom.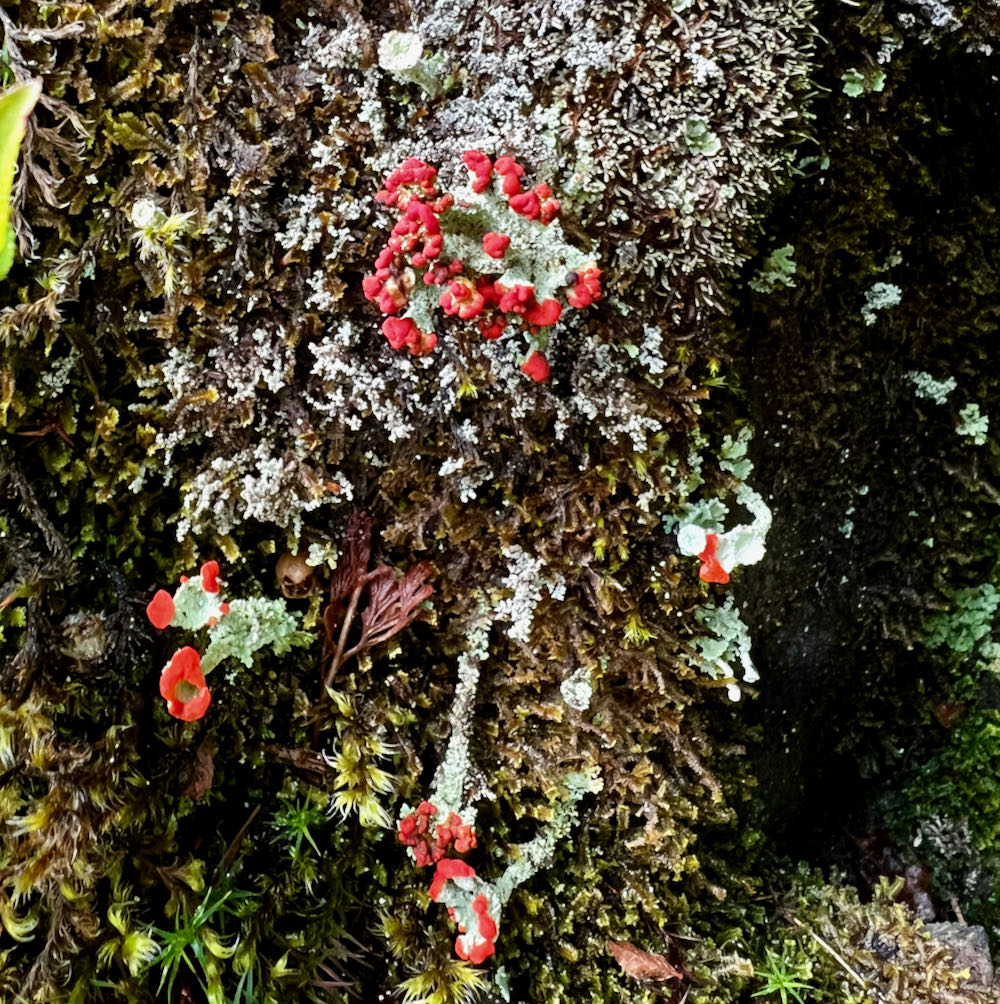 Matchstick lichen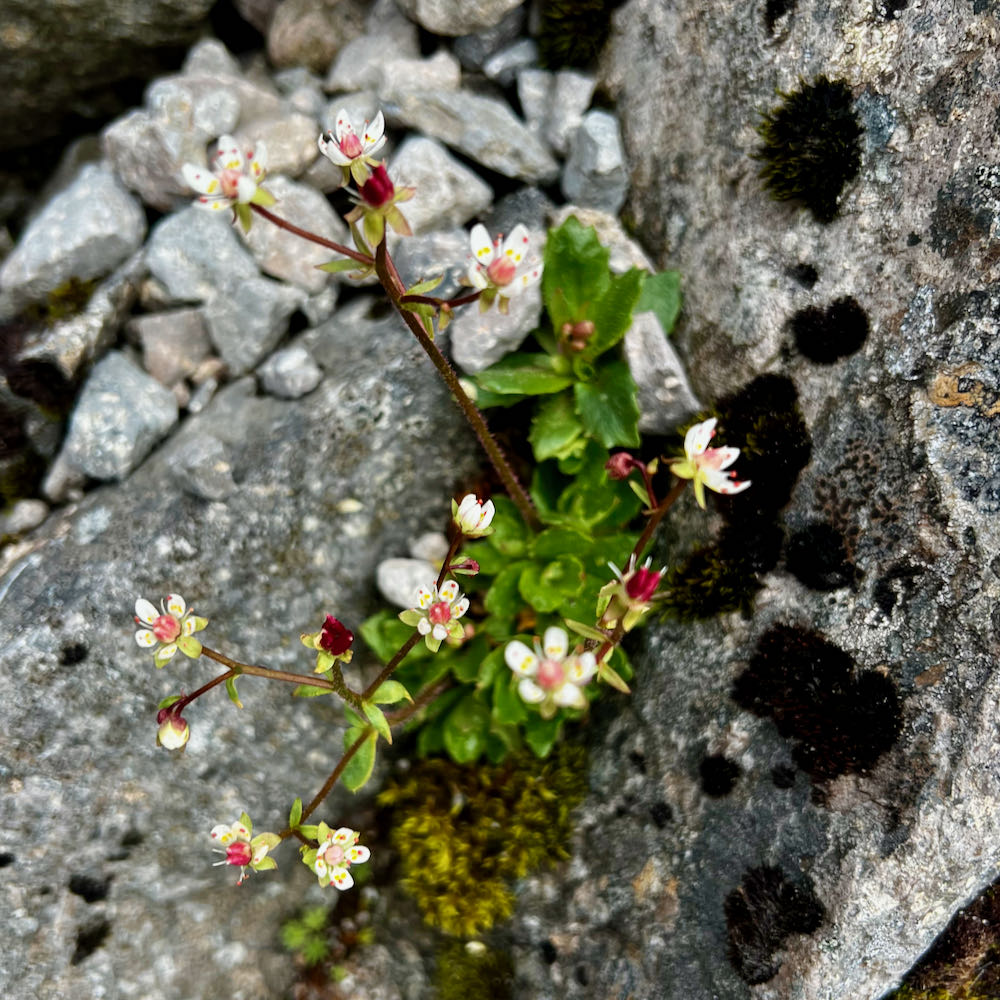 Starry saxifrage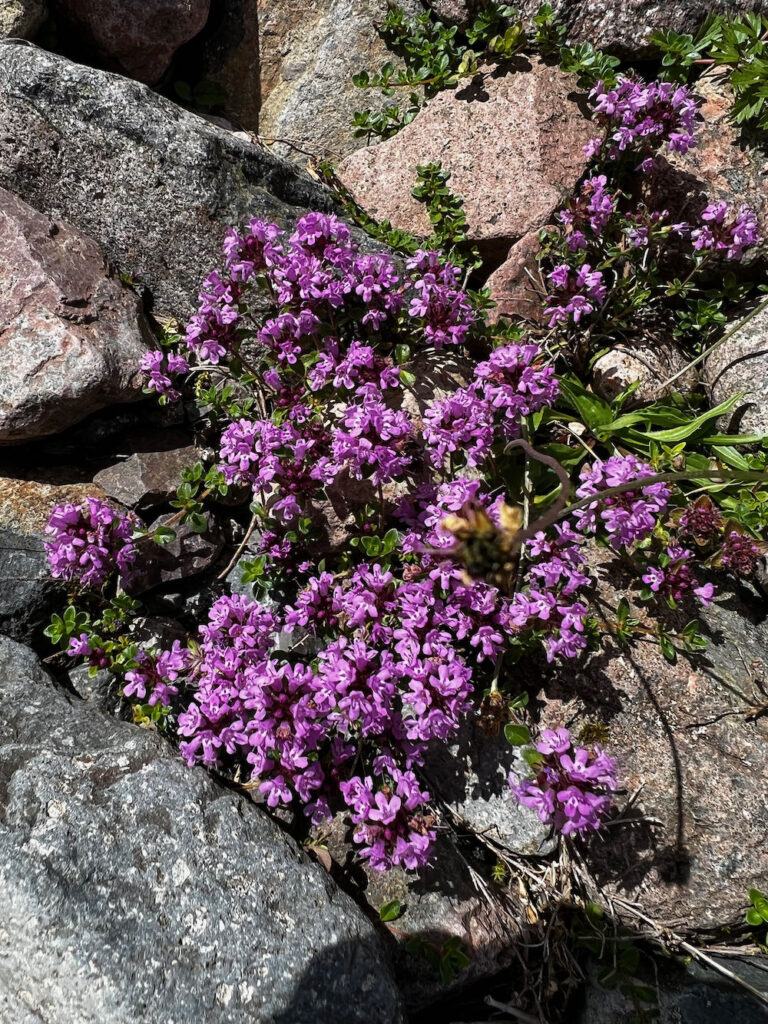 Wild Thyme
Tormentil
Gallery