These pickled blackberries have become an autumn ritual with the autumn blackberry glut.  The original recipe comes from  All Good Things Around Us by Pamela Michael (copyright 1981), recommended to me by Tim from Homewood Cheeses. This book is a great source of inspiration for all kinds of "good things" found in the wild. Sick of sloe gin? How about sloe jelly or sloe syrup? It even explains how to make a walking stick with blackthorn and hazel! You can find used copies of this book on Amazon and eBay.


I've made this spiced blackberry pickle every year for the last three years. It's my go-to for wild blackberries! They look and taste amazing with a cheeseboard. Or try them in a salad, with venison, or on top of ice cream. Go crazy! And happy foraging!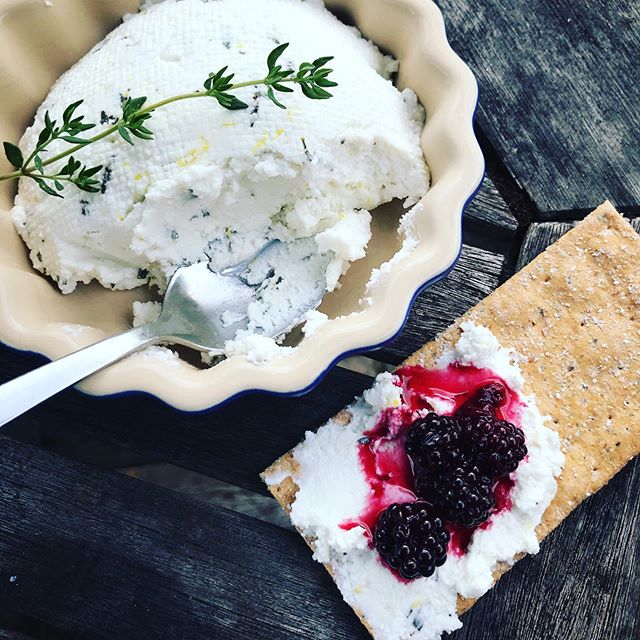 Spiced Blackberry Pickle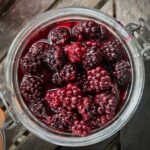 1/2 litre blackberries
1/4 litre white vinegar
1 tsp ground ginger
1/2 tsp ground cinnamon
1/4 tsp ground cloves
1/4 tsp allspices
1 bay leaf
1 pinch ground mace
250 grams sugar
Soak the blackberries in vinegar overnight with all the spices, but keep back the sugar.

The next day, strain the spiced vinegar into a saucepan, and put the blackberries into a large clean jar.

Add the sugar to the vinegar and slowly bring the mixture to the boil. Stir frequently so that the sugar dissolves. Continue to simmer until the liquid is syrupy and has reduced slightly.

Pour the hot syrup over the blackberries and seal.