I've been really lucky over the last few years to not only take a few stupendous trips to Scotland, but to also have the pleasure of staying at Pinewood Steading, a dog-friendly self-catering cottage near Loch Ness. I've known the owners Jane and James Slaughter for years, so I may be a little biased, but I also know first hand the care and attention they've put into this amazing peaceful haven, just 20 minutes from Inverness.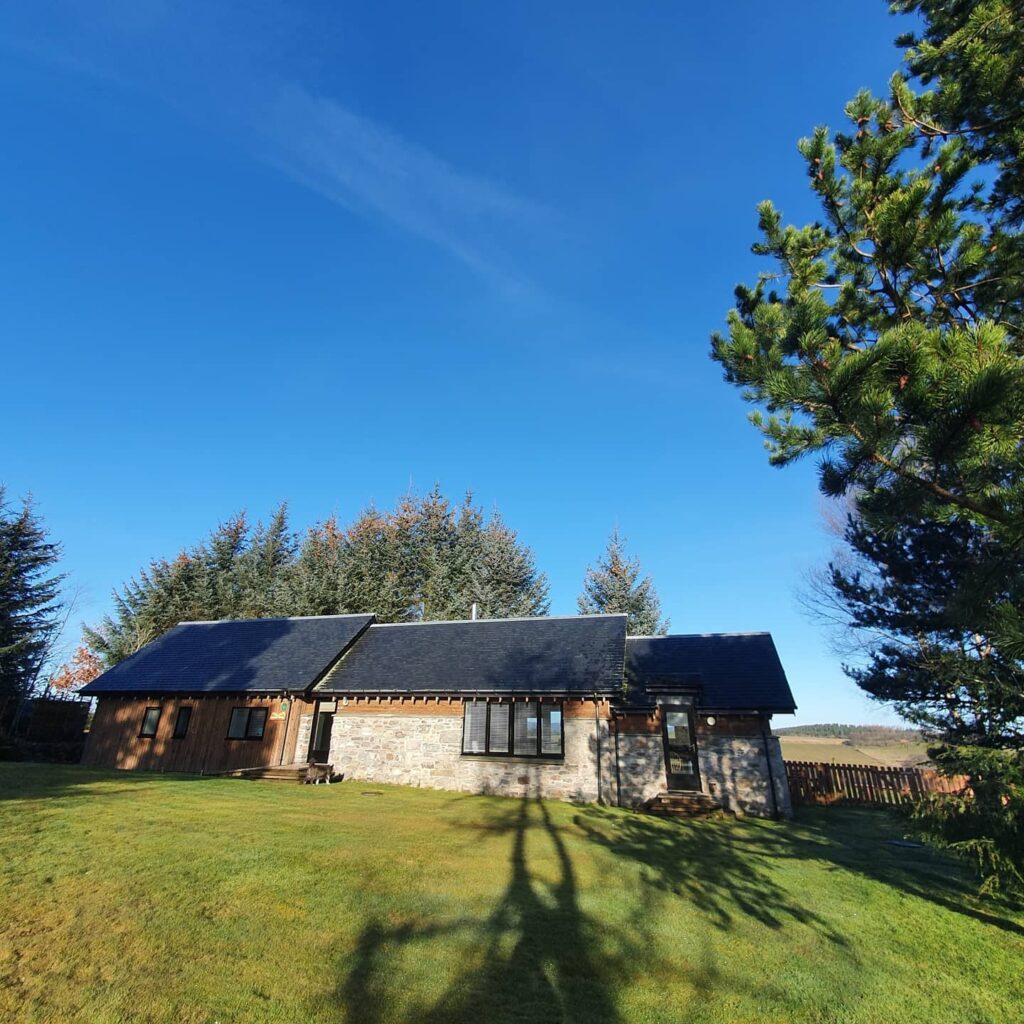 I first met Jane and James before their Scottish dreams became a reality, when they lived near my current homestead in the Cotswolds (my first "local friends"). We both went to the same CrossFit gym and shared an enthusiasm for vegetarian cooking, dogs, and hillwalking. Even then it was clear their heart was in the mountains. They took me on my first walk in the Black Mountain region of the Brecon Beacons, and they talked often about their dreams of moving to Scotland. It was obviously super exciting and hugely inspiring when a few years later they bought Pinewood Steading and set their dreams into motion. Fortuitously for me, I've been able to visit and stay in Pinewood Steading myself as a guest and experience this oasis first hand.
Luxurious accommodation in a great location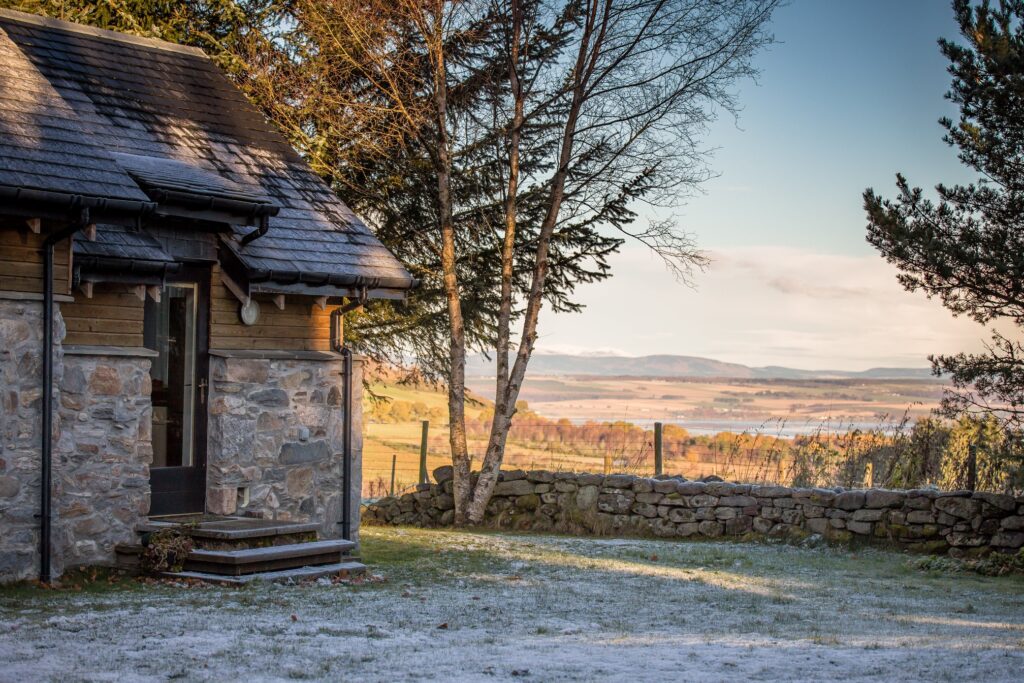 Pinewood is both bigger and nicer than my own home so it always feels like a real treat to stay there. It's a recently converted stone steading (farm building) with high vaulted ceilings and spacious open plan living. It manages to be luxurious while still maintaining a homey feel and cosy vibe that makes it a very comfortable place to stay in. You feel at home instantly. All of the mattresses and bedding are of exceptional quality. Underfloor heating and a modern wood burner make the place cosy and warm. Pinewood has its own private enclosed garden with a grassy area as well as decking and gas barbecue. Not to mention a killer view! 
Peaceful rural location with easy access to amenities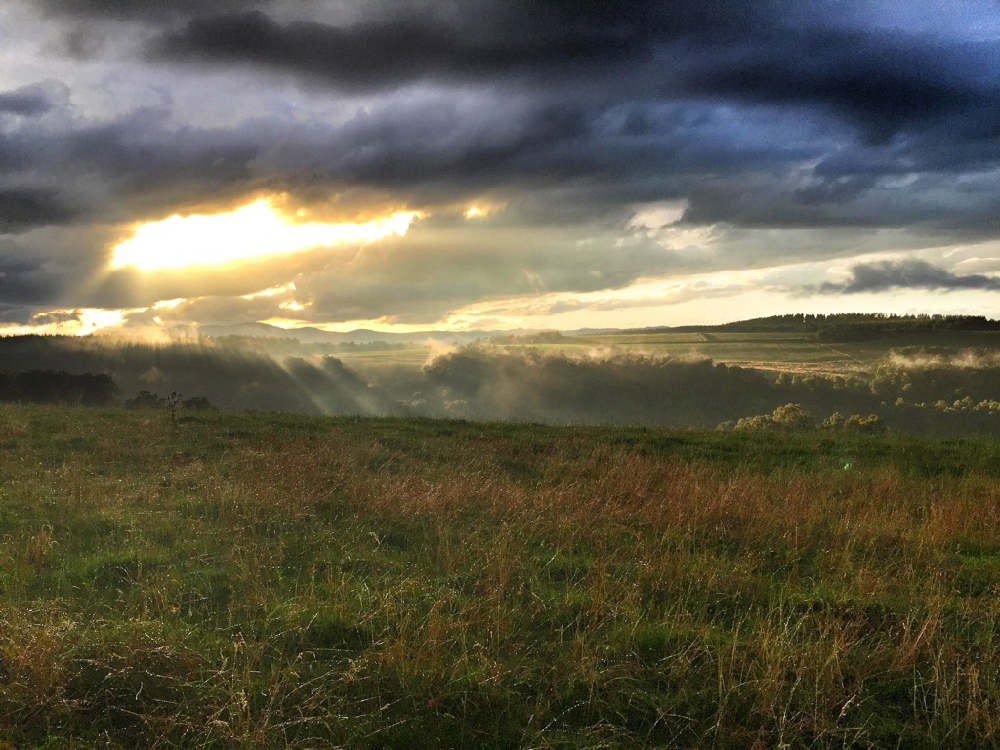 Set in a peaceful, rural setting, Pinewood offers that feeling of getting away from it all while still being close to all the essentials. From the Steading's private garden you can enjoy unspoilt views for miles. Just countryside, mountains, and the occasional sheep or Highland cattle. Enjoy views of Beauly Firth, Ben Wyvis, Strathfarrar and beyond. Surrounded by countryside and farmland, the Steading makes it possible to enjoy this view in total privacy. 
At the same time, the nearest village, Beauly, is just 10 minutes drive away. Beauly has a number of shops including a Co-Op, petrol station, and the lovely Corner On The Square where you can get local goodies, nice wine, quality fruit and veg, and fine cheeses (including vegan cheese!) from their deli counter.
Great kitchen for people who like to cook
Pinewood's palatial kitchen is well-kitted out with everything you need to self-cater in style. It has loads of extras like a food processor, top quality Le Creuset cookware, a big refrigerator, and top quality knives, plates and cutlery. They also provide basics like salt, pepper, spices, and olive oil. Loads of counter space make it a joy to cook here!
Dog friendly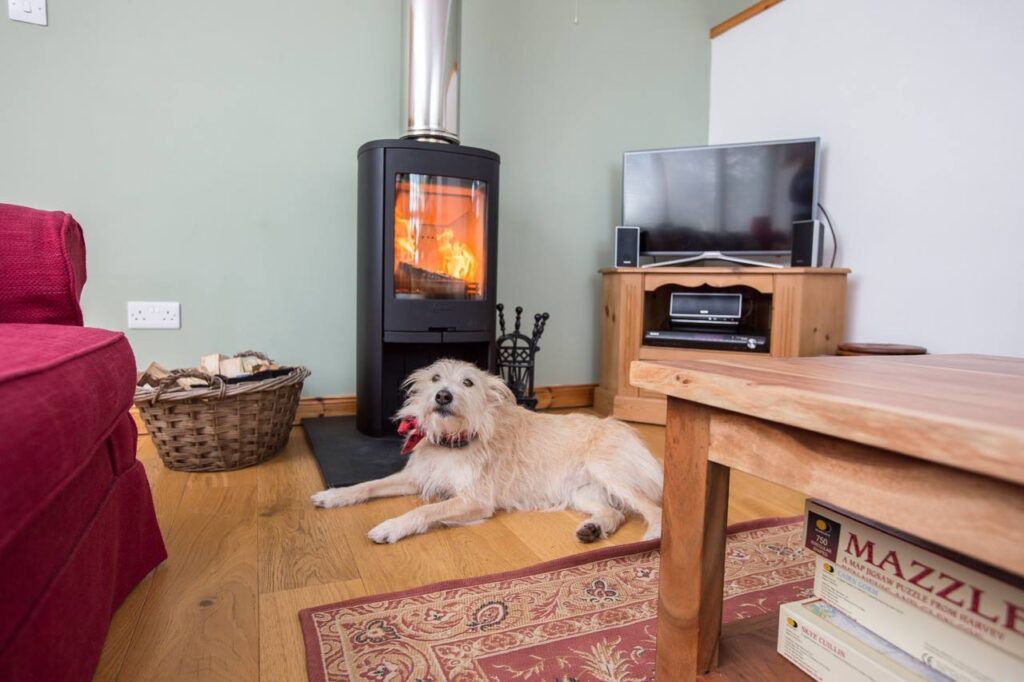 As far as dog-friendly self-catering goes, it's hard to imagine a better set-up. Jane and James are dog-owners themselves, so they get the needs of the owners and their four-legged pets. In addition to the private enclosed garden, Jane and James provide doggy essentials like bowls, poo bags, shampoo and throws. They also have guidance on dog-friendly places to visit, and walks that are particularly good for dogs.
Oh, and on top of all this, it's totally free to bring your dog to Pinewood. Multiple dogs are welcome, too (there's no limit on how many dogs, depending on size of the breed).
Green credentials 
Jane and James are Green Tourism Gold Award members which recognises their sustainable business practices. They've made numerous efficiencies in energy, water, and waste management plus a long list of smaller measures that enable both them and their guests to make sustainable decisions. Environmentally-friendly cleaning products, composting facilities, and solar path lighting are just a few examples. You can read more about their Green Policy over on their website. 
Easy access to sensational spots all over Northern Scotland
Of course, one of the best things about Pinewood is the location. Being near Loch Ness, there is are endless opportunities for both walkers and tourists. Whisky distilleries, castles, dolphin watching, beaches, museums, restaurants, golf, shopping, and of course sensational walks in the Highlands.
Here are just a few special outings I've experienced from Pinewood…
For more information, photos and booking info, visit Pinewood Steading's website. Unsurprisingly, Pinewood is very popular, so if you'd like to stay, be sure to book well in advance! Or follow Pinewood on Facebook for news about last minutes stays.
With thanks to Jane and James for all the sensational walks, barbecues, and other Pinewood adventures. Thanks, too, for the photos that feature in this post!