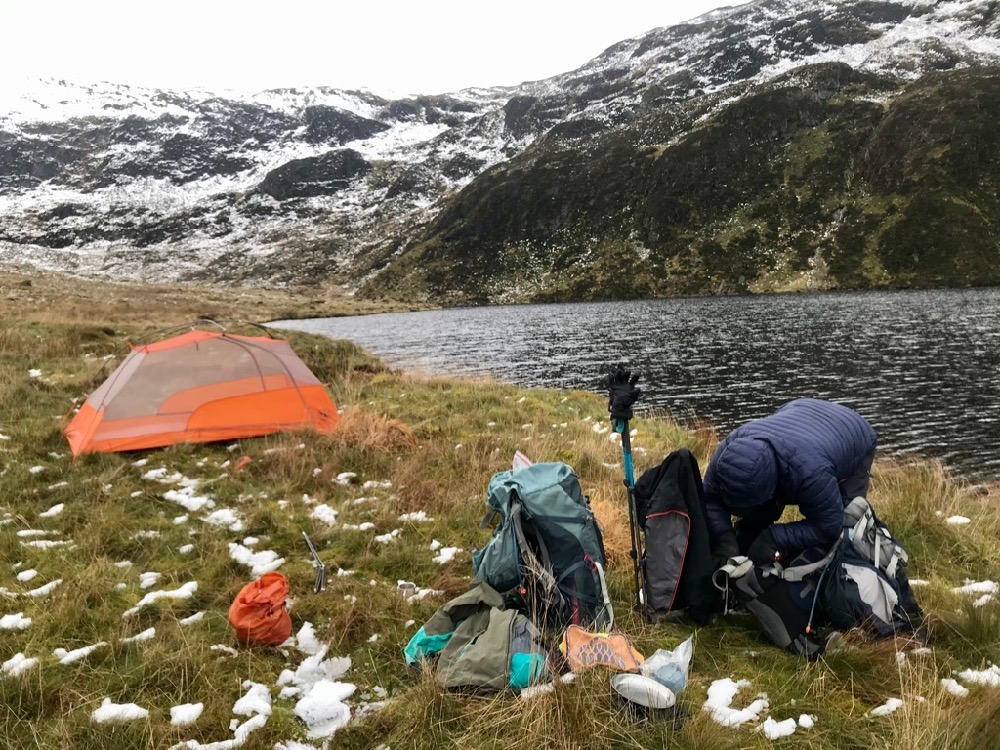 This trip report is from a winter wild camping trip to the Plynlimon range of the Cambrian Mountains. The area is known by some as the 'Green Desert of Wales', so-called for its lack of roads and towns. As I found for myself, this part of Wales feels like  a truly undiscovered country. No doubt the winter months contributed to its sense of emptiness. This trip follows a straightforward track to Llyn Lygad-Rheidol where you can camp in the bowl of the Plynlimon massif. This also leaves the option to ditch your heavy pack for a lighter day pack and challenge yourself to climb the summit of Pen Pumlumon Fawr at 752m!

Plynlimon Wild Camping Essentials:
Getting there: There is a car park at Nant-y-moch Reservoir, or you can drive northeast along the minor road that skirts the reservoir where there are several laybys.
Distance to Llyn Llygad: 3.4km (2.12 miles)
Height Gain: 191m (627 feet)
Recommended map: OS Landranger 135
Want to do the summit? If you want to climb Pen Pumlumon Fawr, it's a further 2.9km (1.8 miles) and 258 meters (847 feet) of ascent.
The Route
You can do this as a there-and-back route, or turn it into a loop with a few modifications.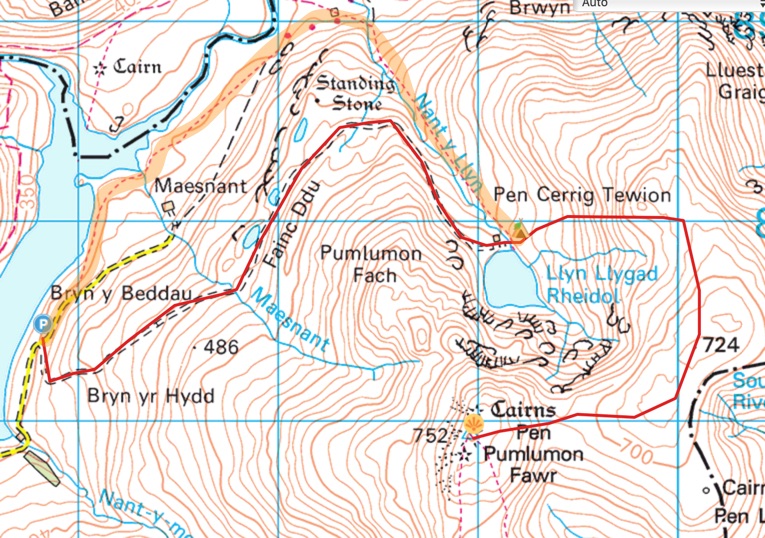 Park up in one of the laybys on the minor road that heads northeast along Nant-y-Moch reservoir. As you drive along (and it's a fantastic drive, by the way), a small house at the end of the track will come into view. Look out on the right for a track leading up into the hills. You can take this track all the way to Llyn Llygad Rheidol. If you want more of adventure, and/or the option to make a loop of this, you can take the footpath along the reservoir, then follow the stream Nant y Llyn up to Llyn Llygad Rheidol (highlighted in orange above). We took this option on the walk in. Be warned: it is often pathless, boggy, and clogged with heather. I admit to getting a little grumpy about it at one point! It was a welcome relief to take the track back to the start.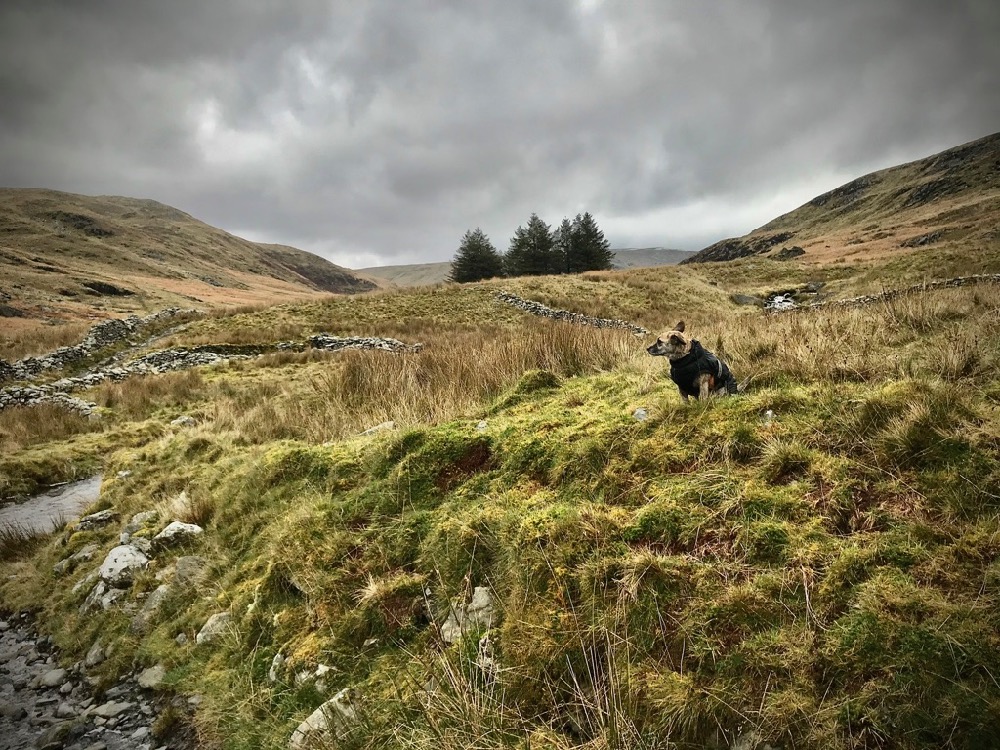 Ascent of Pen Pumlumon Fawr
It's possible to ascend Pen Pumlumon Fawr from this spot, a great option if you want an extra challenge as you can pitch up and take a lighter pack with you to the summit.  From the lake, it's about 3km in distance and 260 meters of ascent. It's a steep climb, with no path, and as we discovered, slow in snowy conditions. I'd allow at least 2 hours to get to the summit. We managed to climb to Pen Cerrig Tewion for sunset, but didn't make it all the way to the top. Still a worthwhile effort for this spectacular scene.


Wild Camping at Llyn Llygad-Rheidol
Llyn Llygad-Rheidol ticks a lot of boxes as a wild camping spot:
Wild and remote. You're likely to have this little lake to yourself.
Easy access to water via the nearby stream.
Easy to get to from the car via the track.
Plenty of options for extending the journey.
The area around the lake was pretty boggy but we managed to find a fairly solid and flat patch next to the lake. It was hard to beat the view of the snowy of the snowy Plynlimon mountain range that hugs this little spot.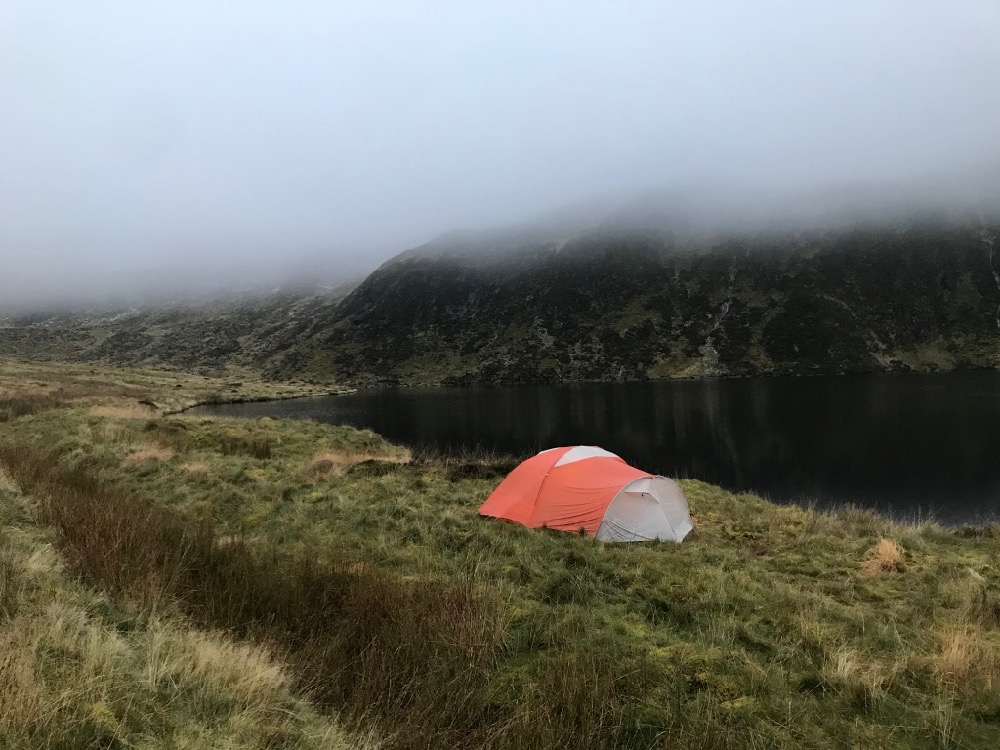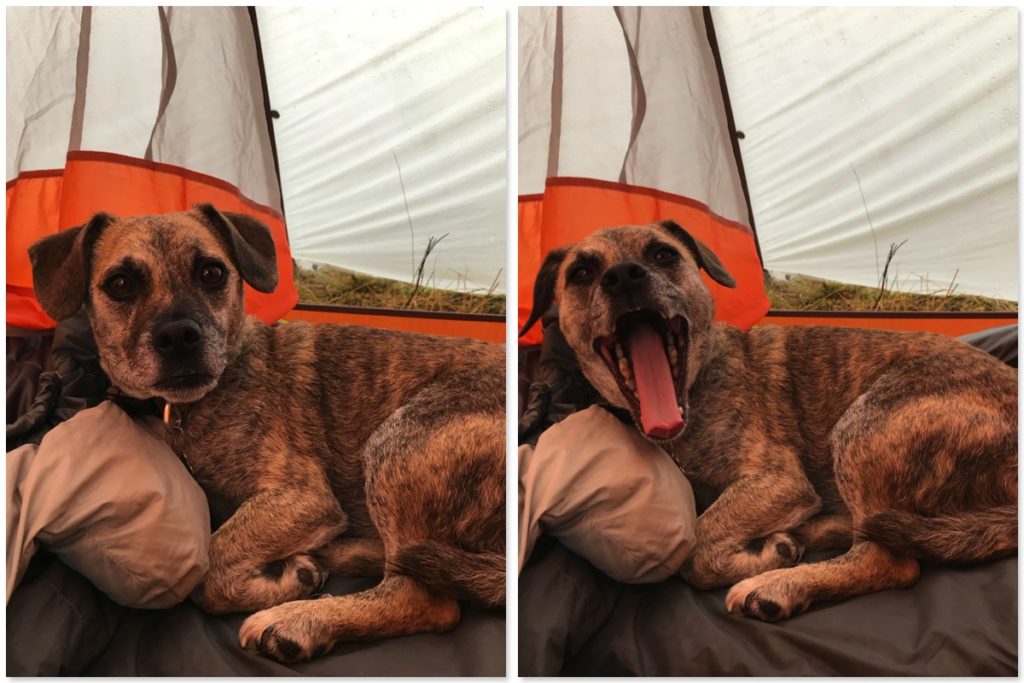 Highlights
I'm absolutely taken with this part of Wales. Here were a few things I particularly enjoyed about this trip:
My discovery of the Cambrian Mountains. I had no idea such wilderness could be found in the middle of Wales. I've always overlooked it in favour of the national parks. What a colossal oversight!


I loved the sunset climb up above Llyn Llygad-Rheidol. A novelty in the snow.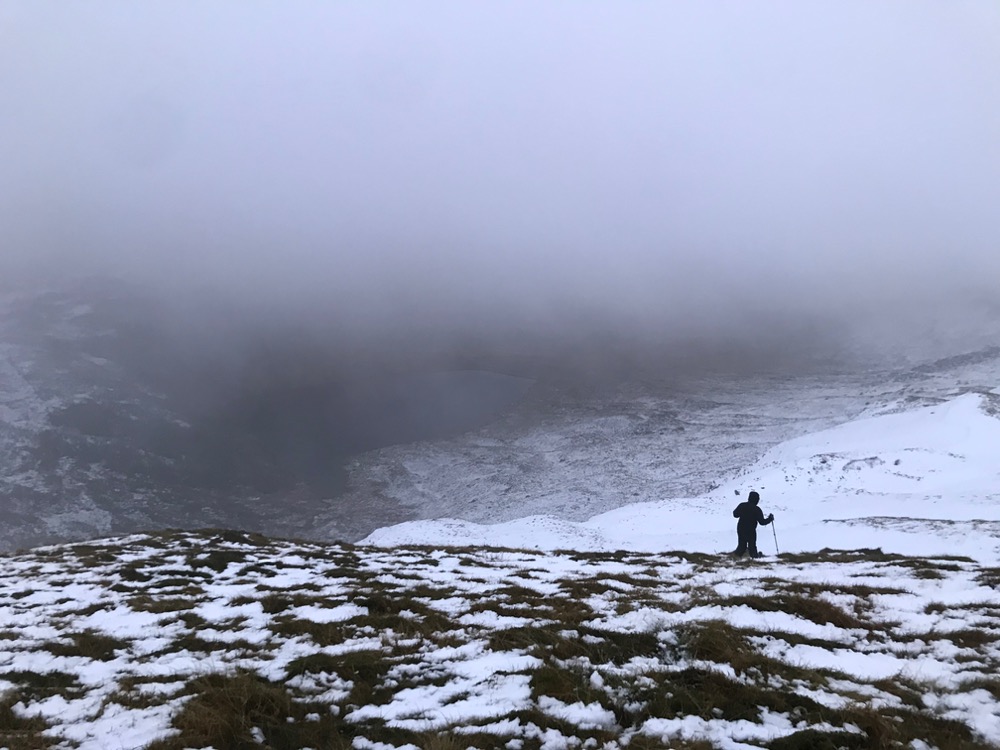 And on the point of snow, the trip made me more open-minded about cold weather adventures. As ever I'm learning if you have the right gear, most things are possible, and often times hugely rewarding.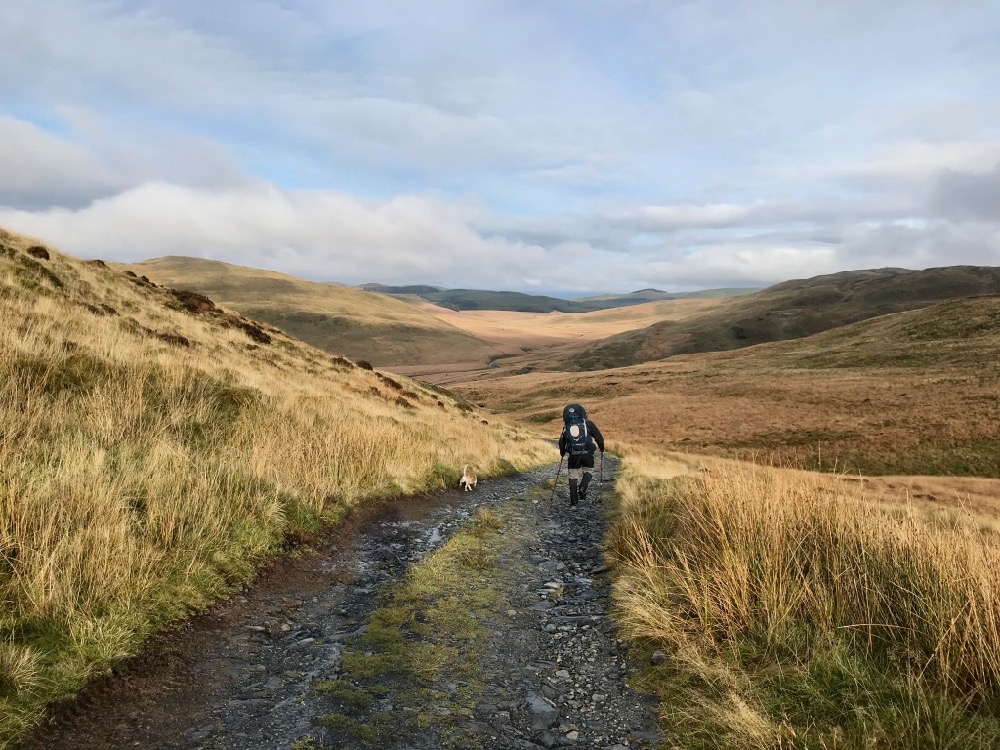 Of course, I have to mention the food because I just love cooking and eating in tents! This time I went for some solid winter warmers. Dinner was a lentil and pumpkin tagine. I cooked this at home following Erin Baker's recipe then dehydrated it for easy transport to camp (alas no pictures due to totally atrocious lighting). Breakfast was lots of hot coffee and porridge amped up with cinnamon, pumpkin seeds, coconut, banana and raspberries.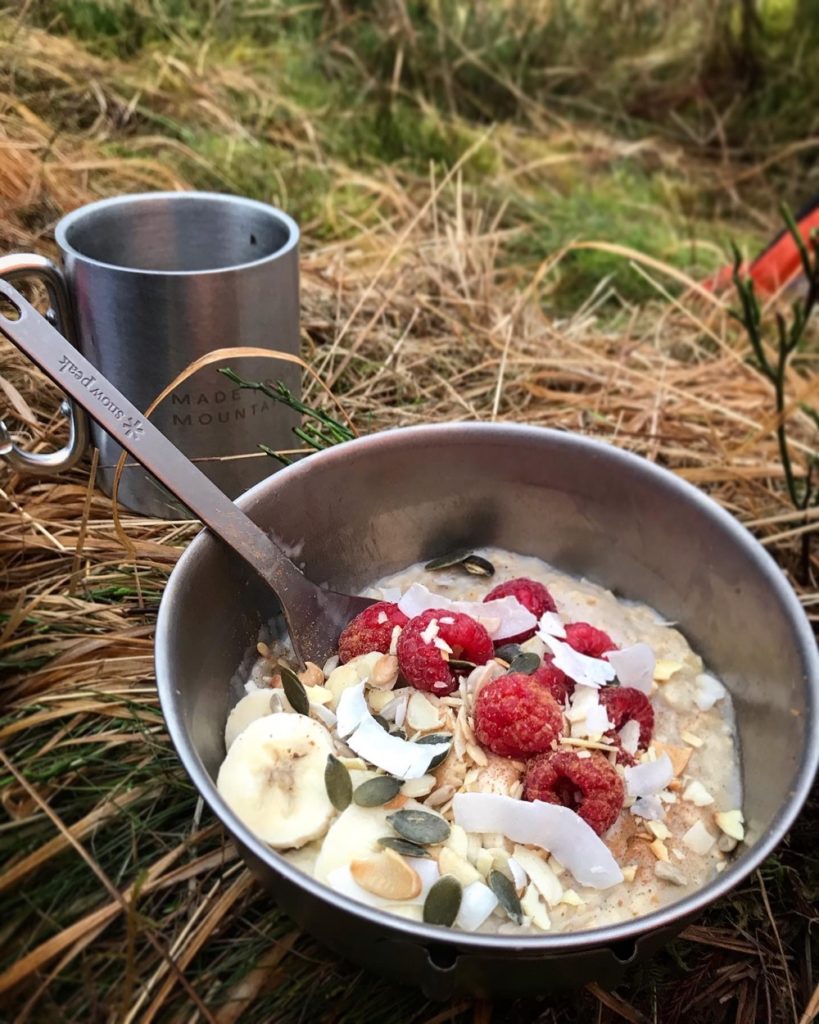 This wild camping trip followed a night at Nant Syddion Bothy just a few miles south (we did move our car between the two outings). The two together made for an awesome sampler of the delights of mid Wales. You can guarantee I'll be back in this area very soon!
Related links: