This post highlights an 11km circular walk via the Thames Source taking in The Monarchs Way and the village of Ewan. Scroll to the bottom for maps and other logistical tidbits.
The Thames Source (aka Thames Head) has always been a special place for me. I've always liked walking to river sources; they feel like places of promise and new beginnings! But more importantly, I've shared this walk with some of my favourite people, particularly Emily, where it's come to form a ritual of our seasonal celebrations. It was also the first proper walk I took with Andrew – talk about new beginnings!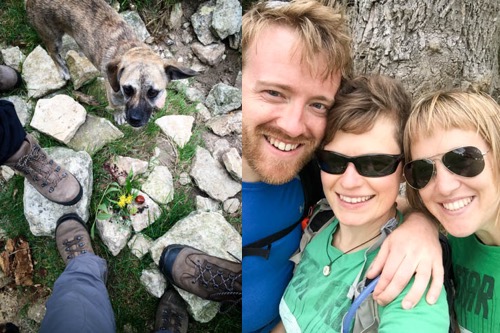 The Thames Source is definitely the highlight of this walk, but the journey itself is pretty special, too. Most of the walk is off road on grassy public footpaths. The journey is very gentle, a few minor ups and downs but mostly very flat. This is a great place for dogs as there are very few roads (just keep an eye out for farm animals).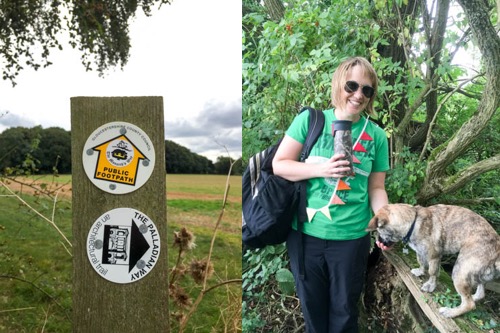 The stretch along the Monarch's Way is particularly idyllic. You can snag Andrew's and my geocache after you take in the Thames Source. And there's a "cracking" old pub in Ewan called The Wild Duck where you can have a victory pint of the local brew and enjoy some top notch pub food.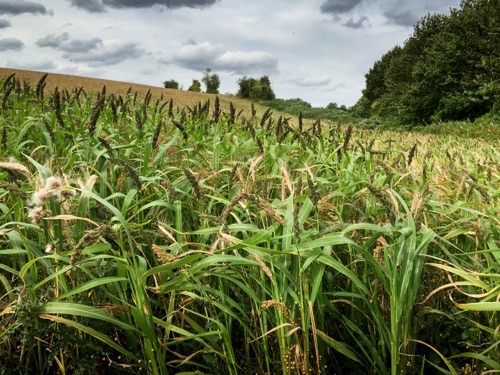 I like to start and finish this walk in Ewan and follow a counter-clockwise route so that the Thames Source is towards the end of the walk. You can also find easy parking in Kemble and make straight for the Thames Source if you're short on time!