Highlights from a January overnight stay a Achnanclach Bothy in the farthest reaches of Northern Scotland with my #bothybuddies, Jane and Jimmy (J2).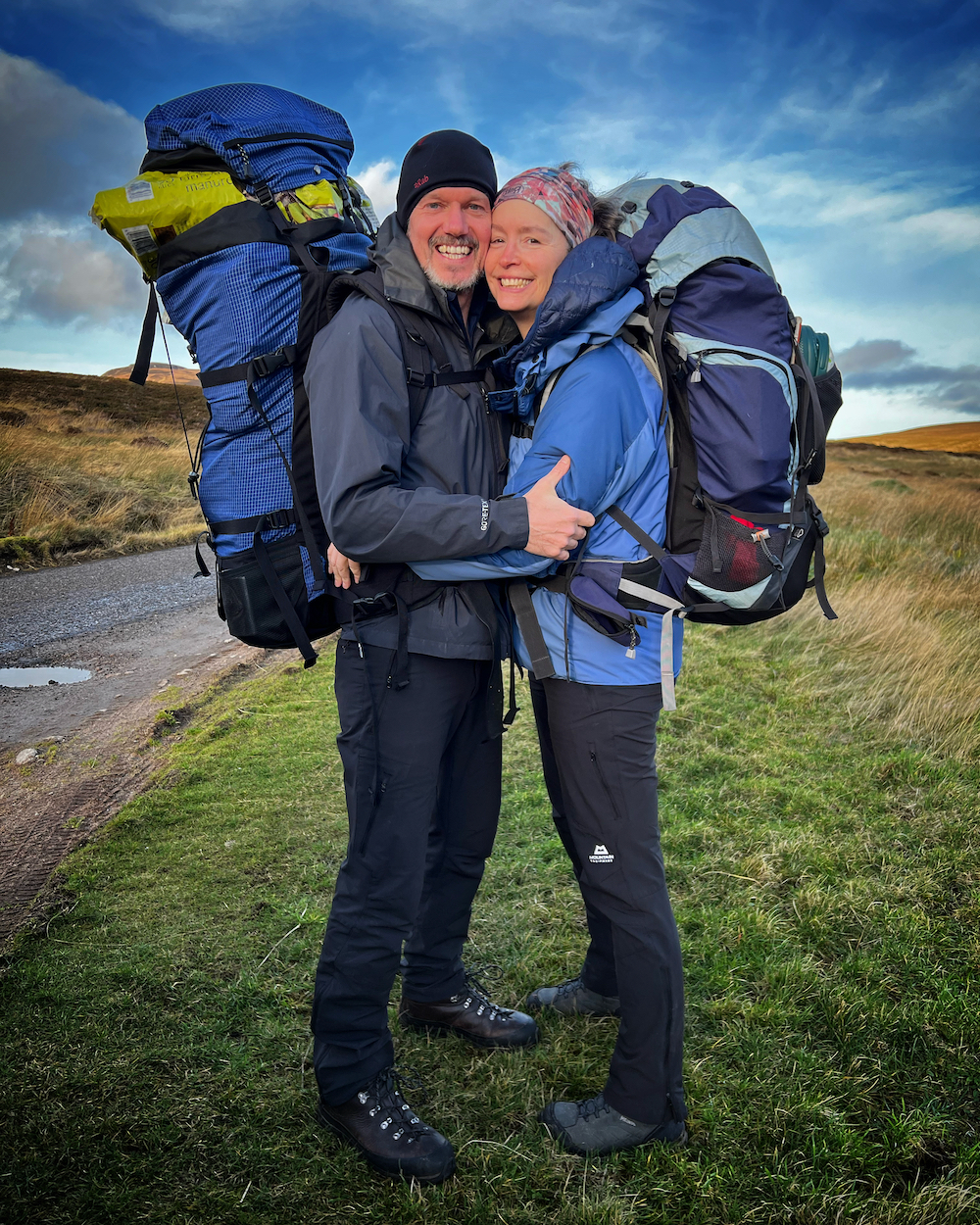 Scotland in winter may seem like a daunting prospect: it's cold, it's dark, and unless you have winter mountaineering skills, walking options can be limited. Still, winter has become one of my favourite times of year to visit Scotland. The short hours make for ample hygge time by the fire, an excuse to bake, read, write, and slow down. Also, there are far fewer people in Scotland this time of year, and so venturing into the outdoors offers even greater opportunities for remoteness and isolation.
Of course, northern Scotland is pretty remote any time of year, particularly the scene of our little trek near the Kyle of Tongue in Sutherland. The drive from Inverness is over two hours, almost half of which is on single track road. And you better make sure you stock up on the essentials before you go, because what few shops exist have limited supply – and limited opening hours. That same drive, however, will blow your mind with the views. You can't miss the distinctive profile of Ben Loyal. And in winter, you won't have NC500 traffic to contend with.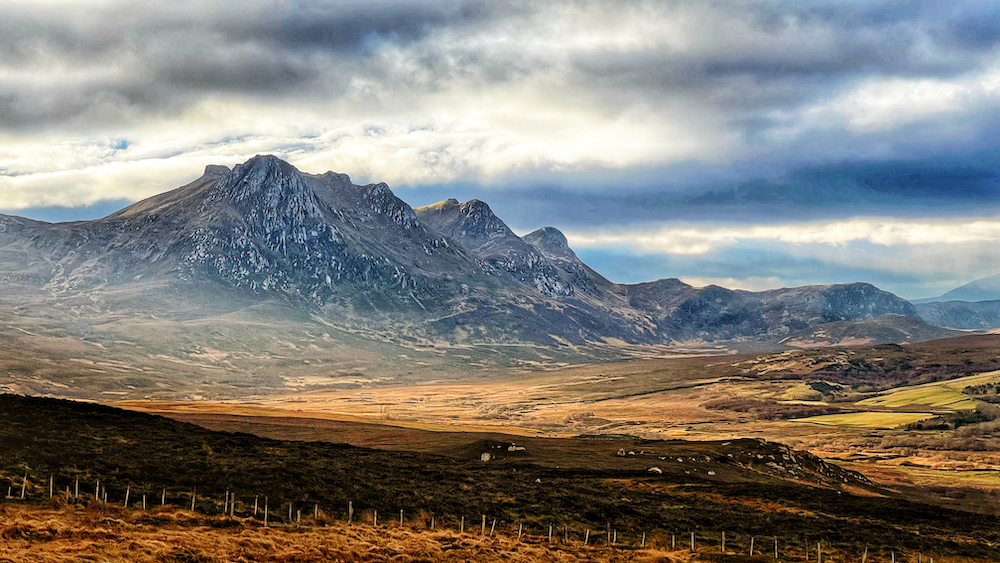 Our objective on this trip was Achnanclach Bothy, a small oasis near Loch Loyal. And while the temperature was mild as far as Scottish winters go (thank you, global warming), the wind was howling. Even though the journey on foot was short, the arrival a the bothy was as welcoming as ever – it's palatial as far as bothies go, and it was empty!
We commenced with the usual bothy traditions of lighting a fire and candles, playing cards, and drinking hot beverages.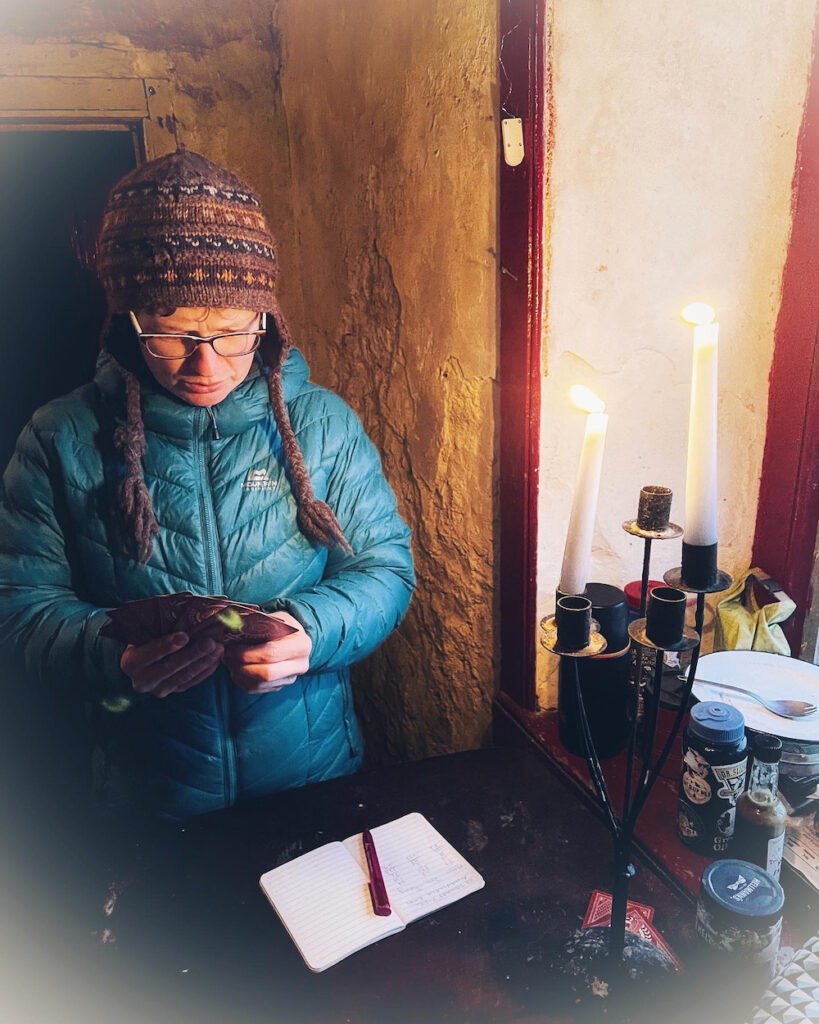 Gourmet Bothy Moments
Dinner was peak bothy feasting. Jimmy had the genius idea of bringing his Wolf & Grizzly Compact Grill which happened to fit pretty perfectly in the fireplace over the flames. Behold, fire cooked sweet chilli glazed veggies and haloumi! To go with it we had:
mejadra (Levantine rice and lentils) that I'd dehydrated ahead of time
Thai Peanut Slaw, an intriguing dehydrated food offering from Farm to Summit – turns out you can dehydrate (and rehydrate) slaw. Definitely going to experiment with this for the shop!
Giardiniera, of course. (Alas we forgot the hummus)
Also on the menu…
Shakshuka and sourdough for breakfast (again, I dehydrated the shakshuka sauce – another dehydrator success!)
Oaty Blueberry Muffins for snacking!
Lots of tea, hot chocolate and whisky!
Trivia
This part of Sutherland is known "Flow Country", the most intact and extensive blanket bog system in the world. Did you know there is more solid matter in milk than there is in a wet peat bog?! Bogs are important. Learn more here!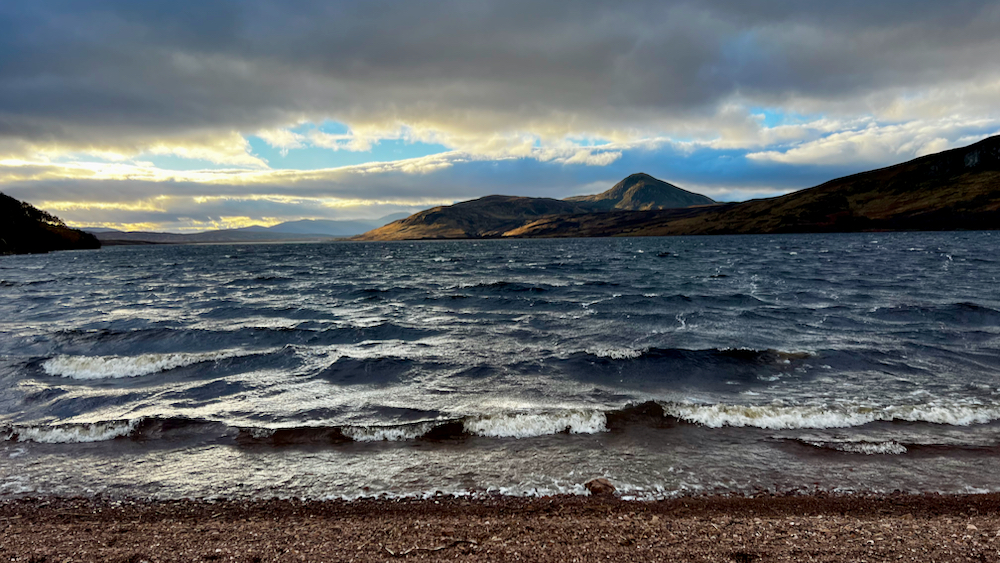 Further reading