This wild camping trip in the Carneddau area of Snowdonia was inspired by the "Hut Among The Hills" chapter in Wilderness Weekends by Phoebe Smith. Her book details a relatively low level circuit with a one night stay in Dulyn bothy. We adapted it into a two night trip taking in some of the major peaks of the Carneddau. We opted for camping rather than the bothy for personal preference. This could easily be done in one night, or even as a long day walk. Starting point: free easy parking at Carnedd Llewelyn Parking near Llyn Eigiau Reservoir. (LL32 8SH). Distance: 12 miles (19km). Height gain: 1020 meters (3350 feet). OS Maps: OS Explorer OL17 or OS Landranger 115. View route on ViewRanger.
The Route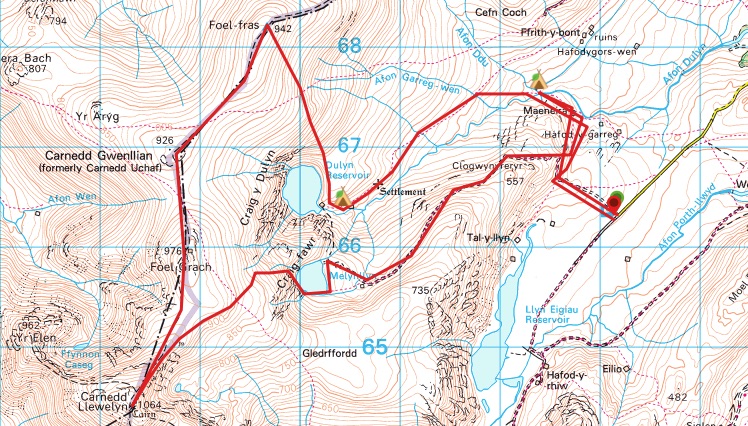 The Carneddau boasts some of the wildest spots in Snowdonia. It has that same sense of epic as the Glyders but with fewer people and plenty of sensational options for wild camping.
This route begins at the car park at the end of a long lane near Llyn Eigiau Reservoir (shown as Carnedd Llewelyn Parking on Google maps). We arrived late on Friday night in the dark. This isn't something we normally do so were curious to see how easy it would be to navigate in the dark and find a place to camp. Fortunately the track from the car park is straightforward and we had a full moon to help compensate for our suboptimal head torches.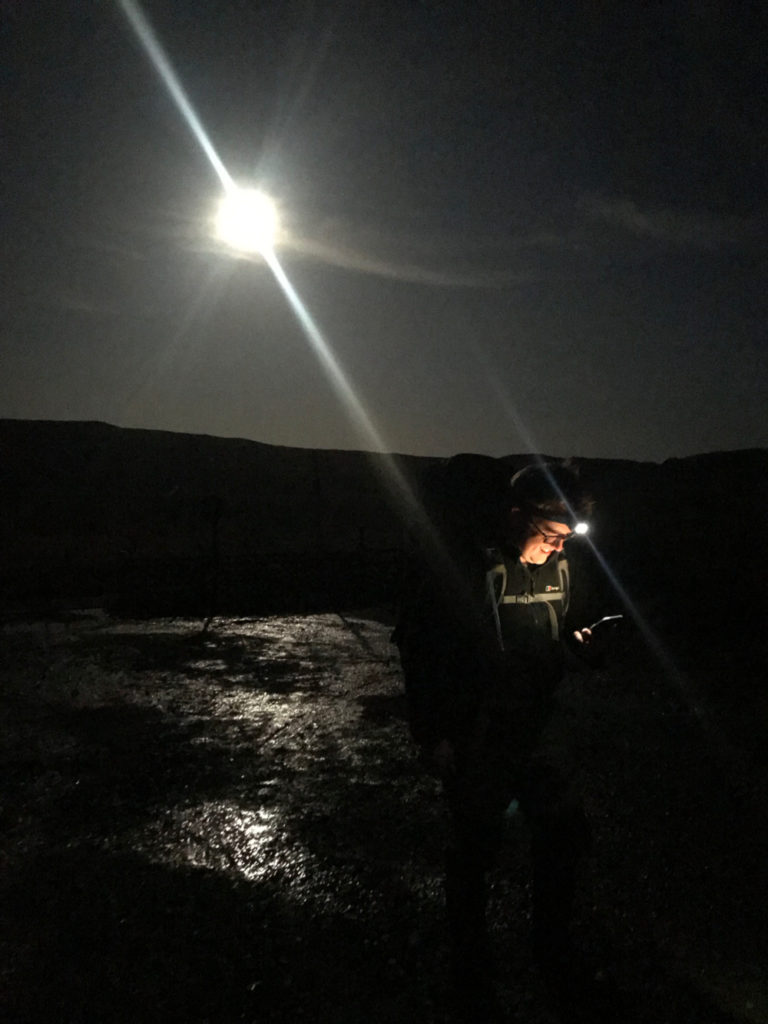 We wanted to be near a water source so headed towards Afon Dulyn, about a 30 minute walk from the car park. This meant backtracking the next day which in hindsight I would have avoided. For such a short distance it would have been easy enough to carry water to wherever we pitched.
We found a flattish spot that wasn't perfect but would do the job for the night. It left me wishing I had a better head torch so I could see the lay of the land. That said, it's also made me more open-minded about late arrivals and pitching up in the dark. It wasn't bad at all. And Lucky the terrier seemed fine with it!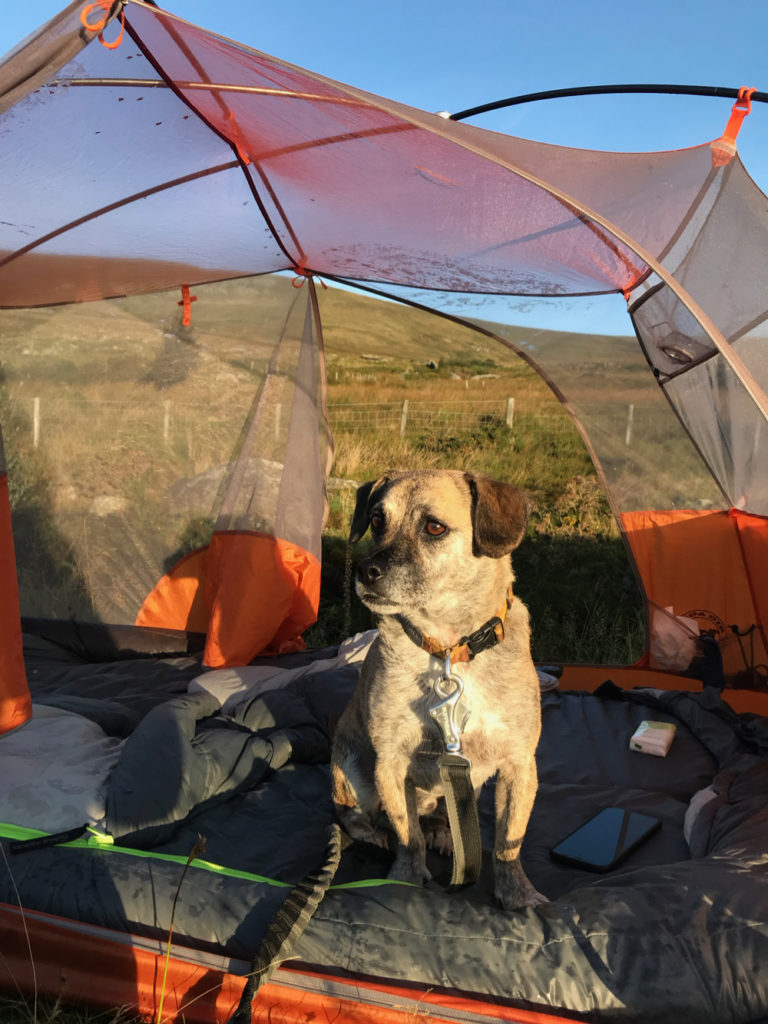 The next morning we were all eager to head off and embark on the day! From our wild camping spot we backtracked and headed towards Melynllyn Reservoir then started heading up the steep slope towards Carnedd Llewelyn. Another moment of hindsight: it would have been far easier to head up to the ridge by diverging from the path to the reservoir and taking the more gentler ascent via Clogwynyreryr. Our way was definitely the more "entertaining" option and a bit of a beast with our heavy packs. But we made it, with wild horses for company for much of the journey.
Our efforts were rewarded by Carnedd Llewelyn, the highest peak in the Carneddau at 1064 metres with views to match. This is effectively the highest peak in the north of Snowdonia, so when you look towards the south, the expansive views are very special. I was grateful that we had a clear day to enjoy it.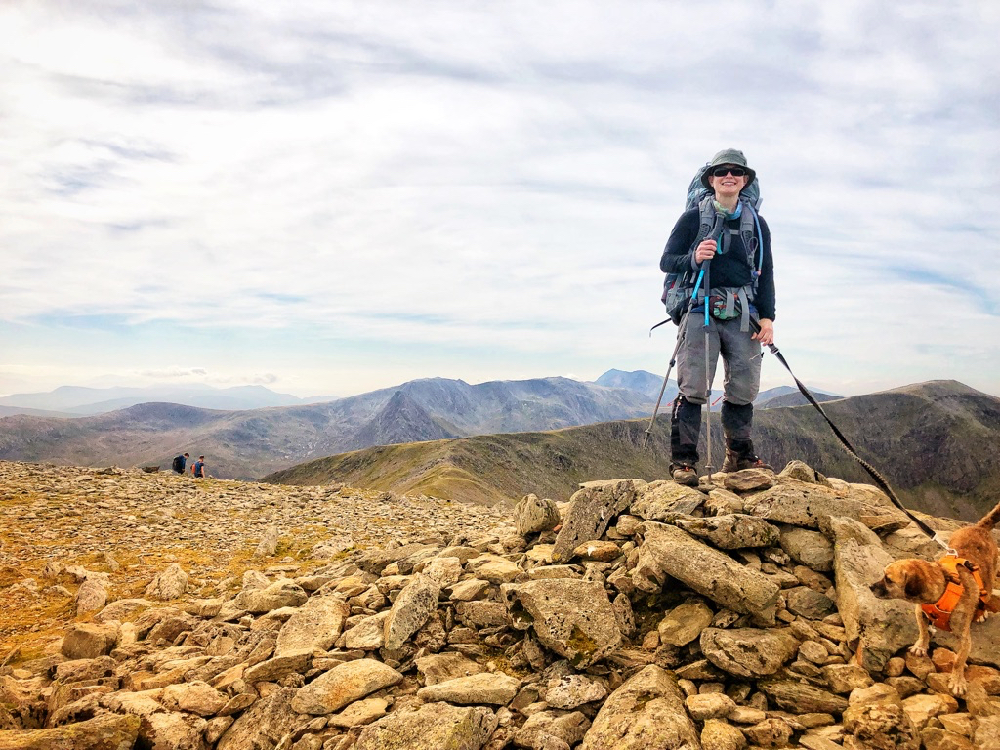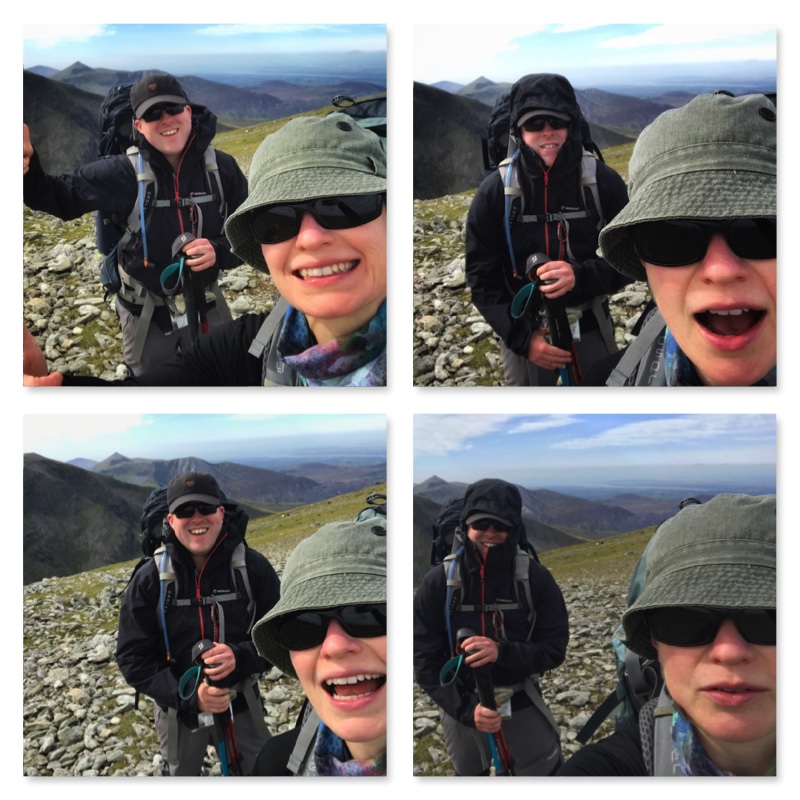 After Carnedd Llewelyn, we followed the ridge across an undulating trio of peaks: Foel Grach, Carnedd Gwenllian, and Foel Fras, all against the backdrop of Conwy Bay It was a beautiful Saturday but we saw only a few people along these peaks. I loved the solitude.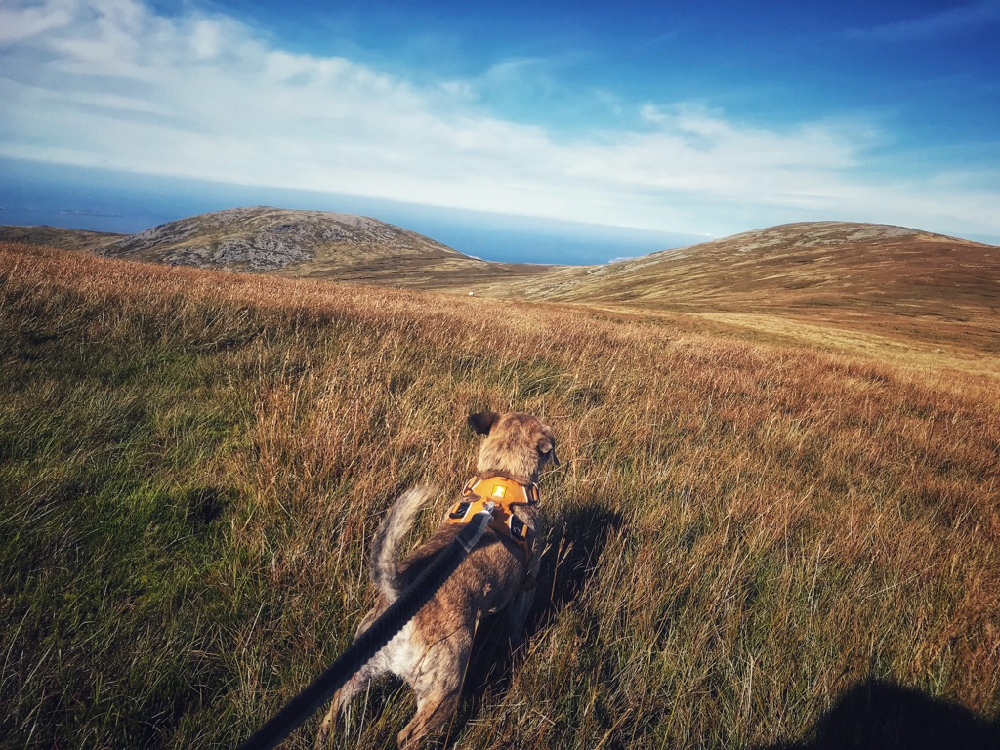 After Foel Fras we made our descent towards Dulyn Reservoir and nearby Dulyn Bothy. We didn't really intend to use the bothy having read that it can be busy. But it was still a curiosity and I was looking forward to checking it out. Sure enough, it was occupied, but only by one person! The bothy itself has two rooms, one a communal area with a fireplace, the other a bunk room with space for about 12 people. I'd love to come back on a weekday in winter with a pack full of firewood and a good book!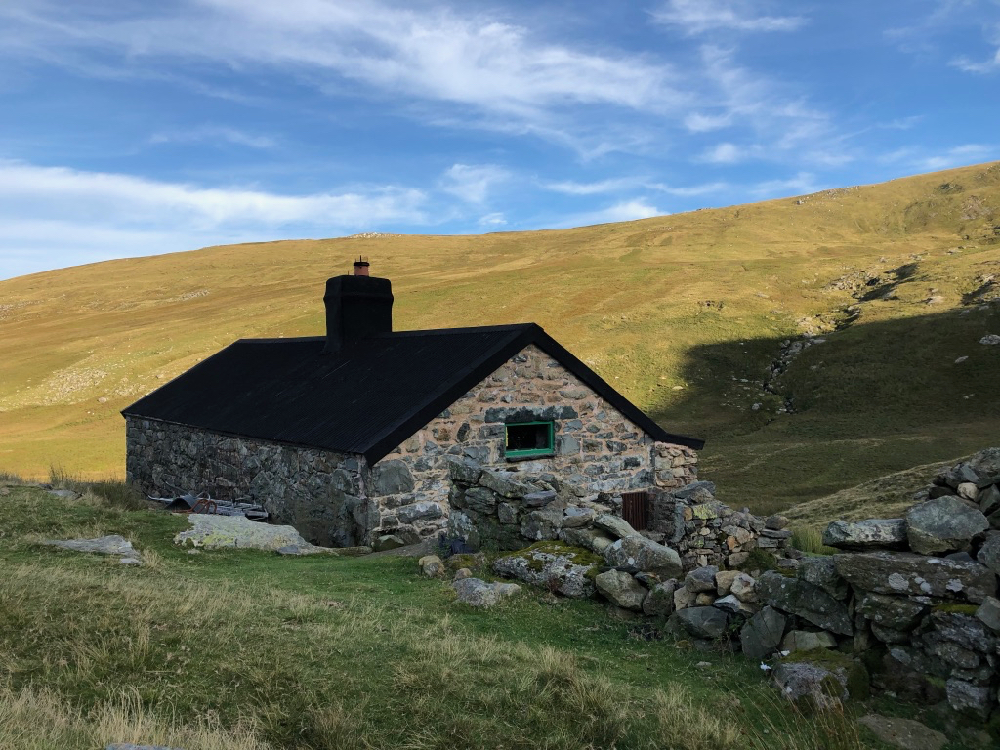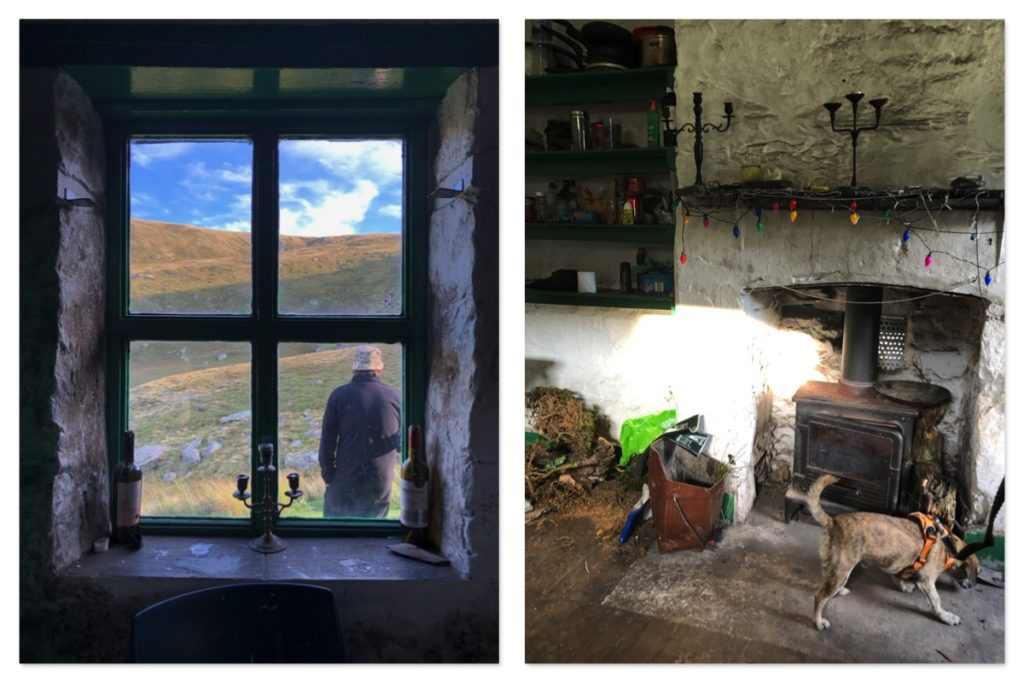 There's plenty of flat places to pitch above the bothy and also along Afon Dulyn. We set ourselves up next to the river and settled in for some tent tacos and whisky (more on that below).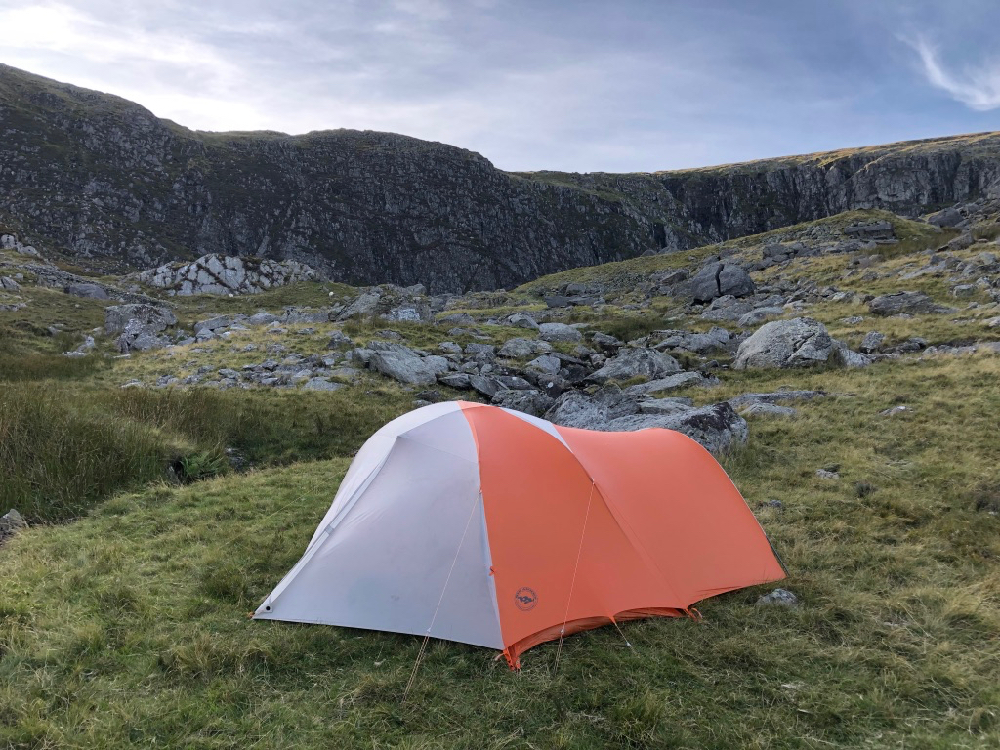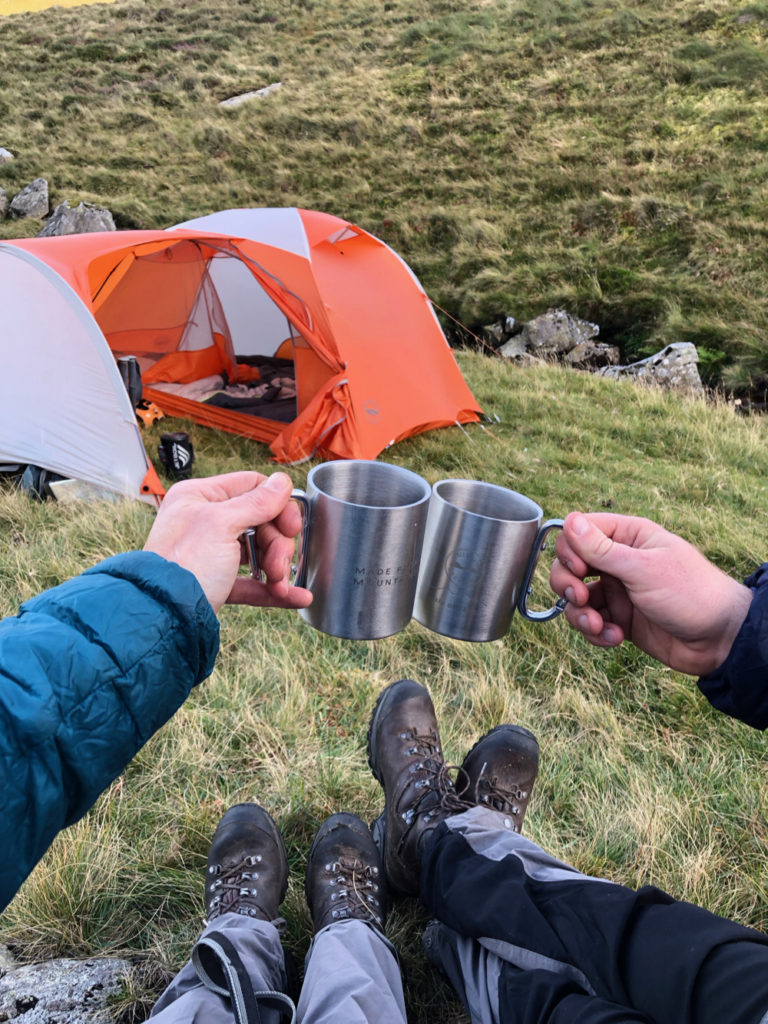 The weather was decidedly different when we awoke the next morning. The clear skies had been replaced by wind and rain. With the morale boosting properties of coffee and breakfast, we packed up set off back to the car. The walk from the bothy to the car park is only about an hour and a half.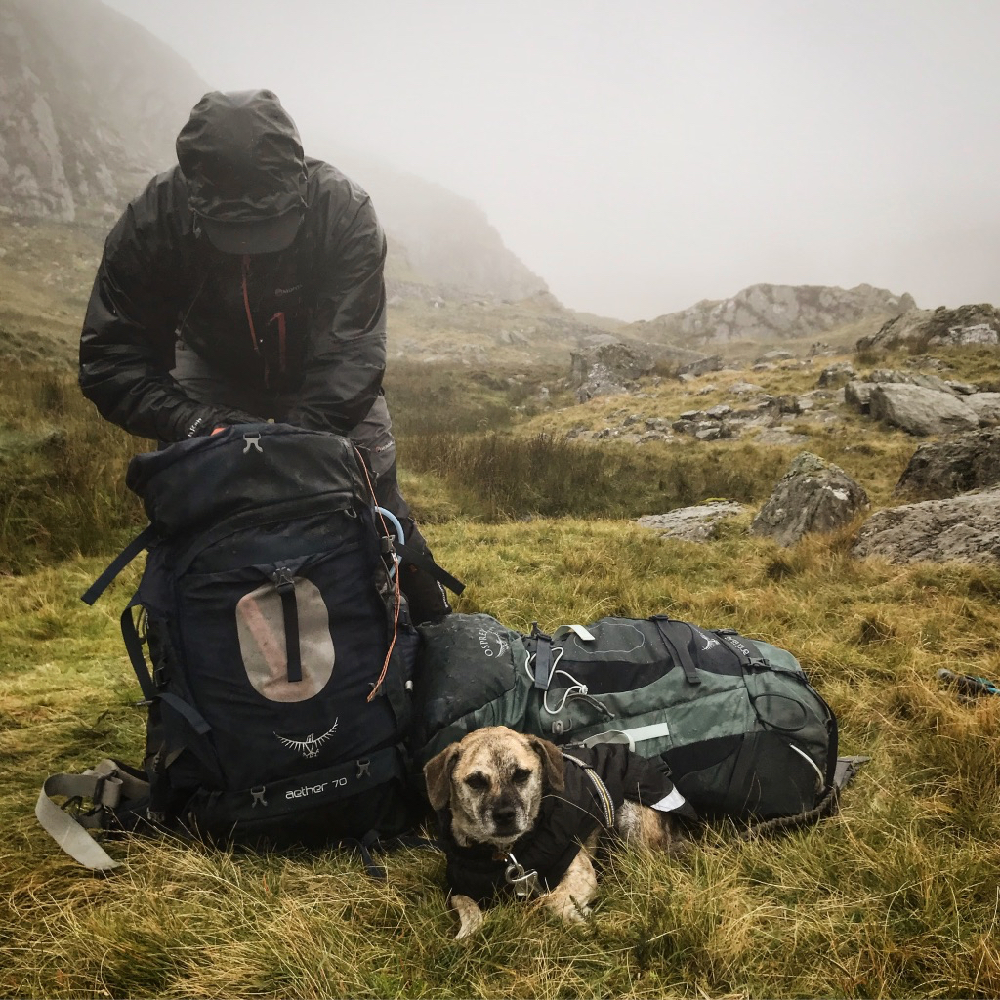 The Food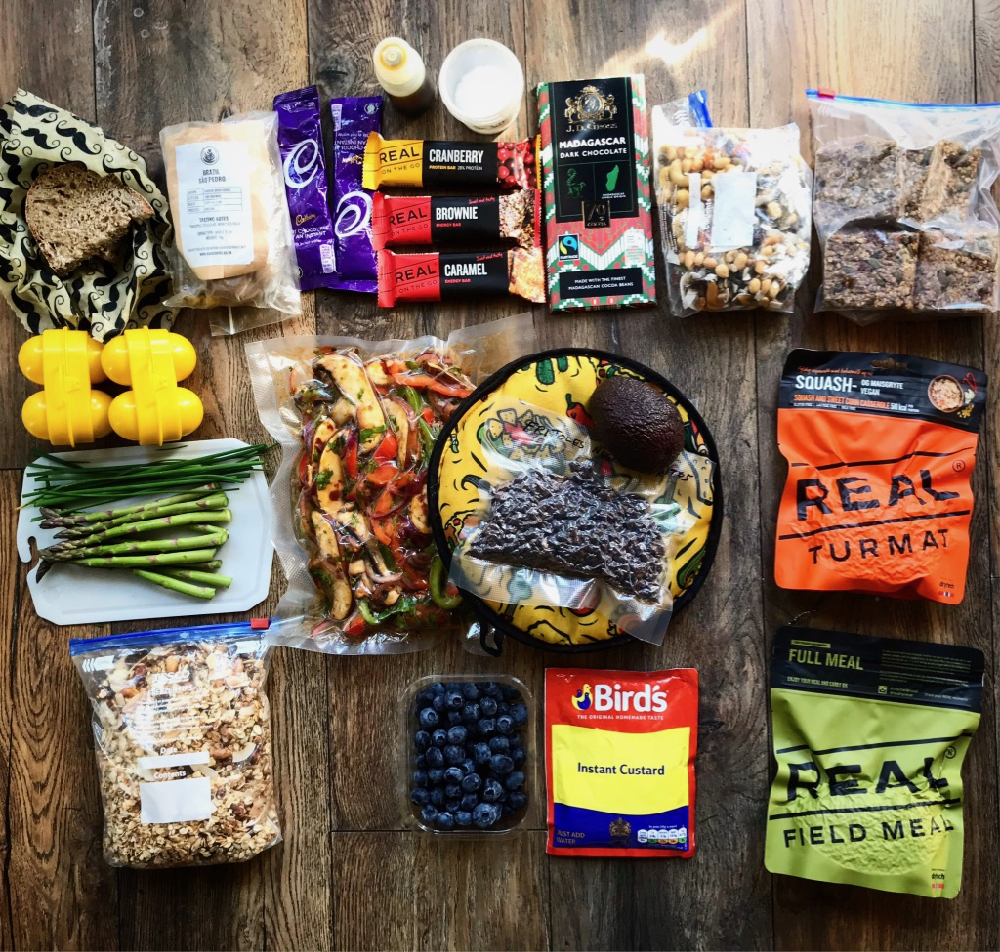 We had some peak wild camping food on this trip!
Tent tacos featuring refried black beans, portobello mushroom fajitas, avocado, and cheddar cheese.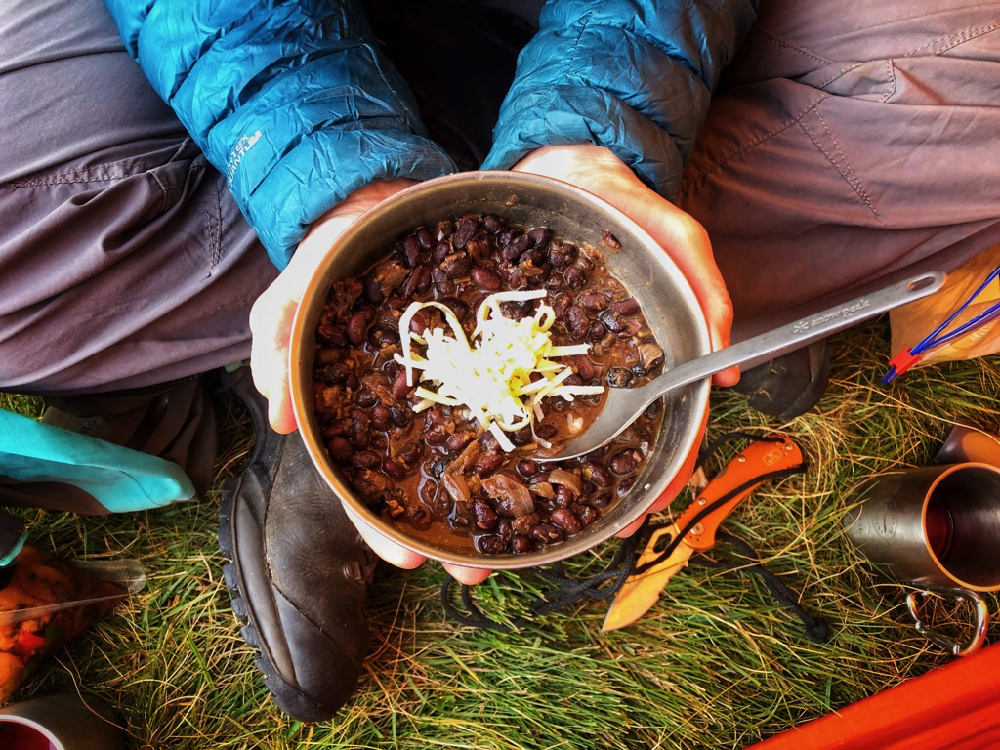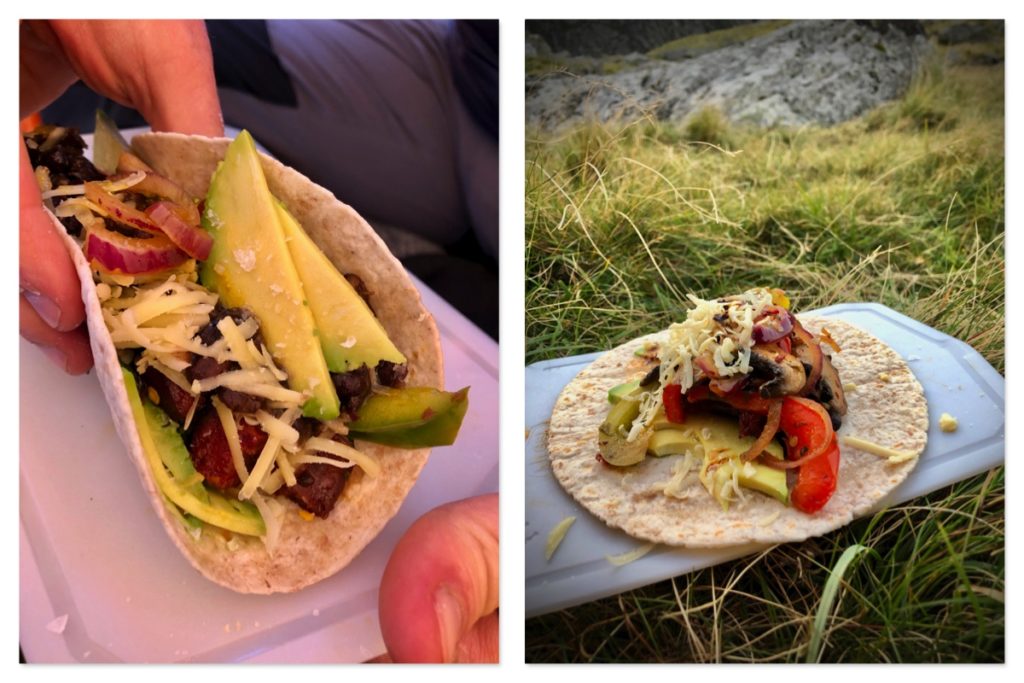 A mahoosive four-egg omelet (serves two) with chorizo, asparagus, and chives.
In the spirit of market research, we also tried out some of the Real Turmat meals: Squash and Sweetcorn Casserole (vegan) and Sweet and Sour Pork. Both were flavourful, filling and easy to prepare, even on a windy mountain top.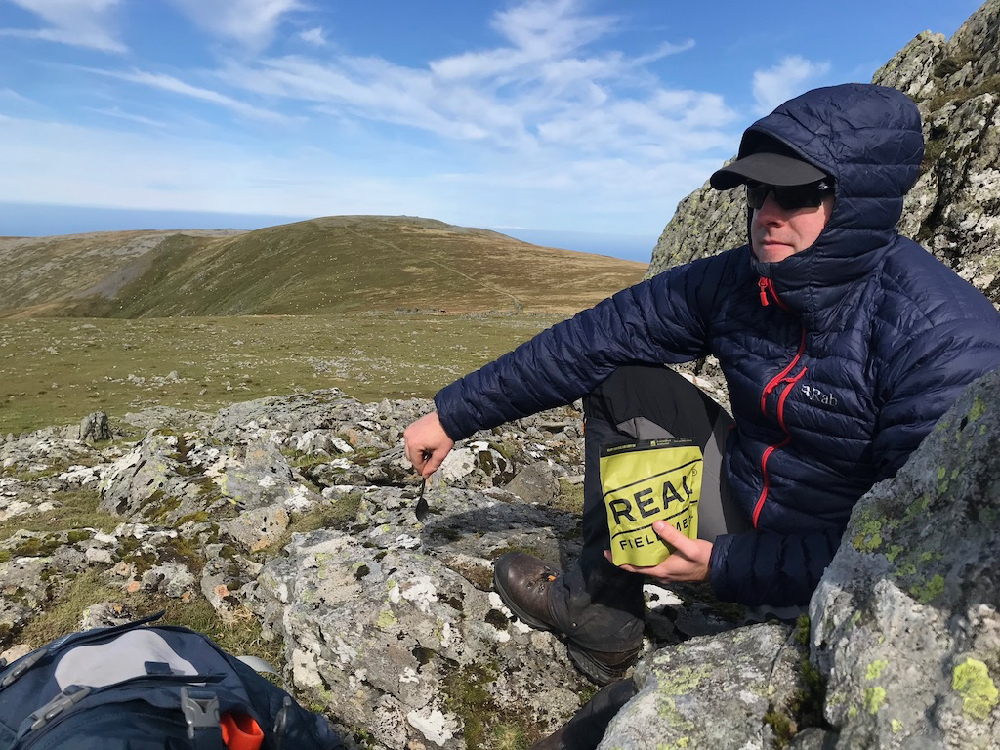 Related Links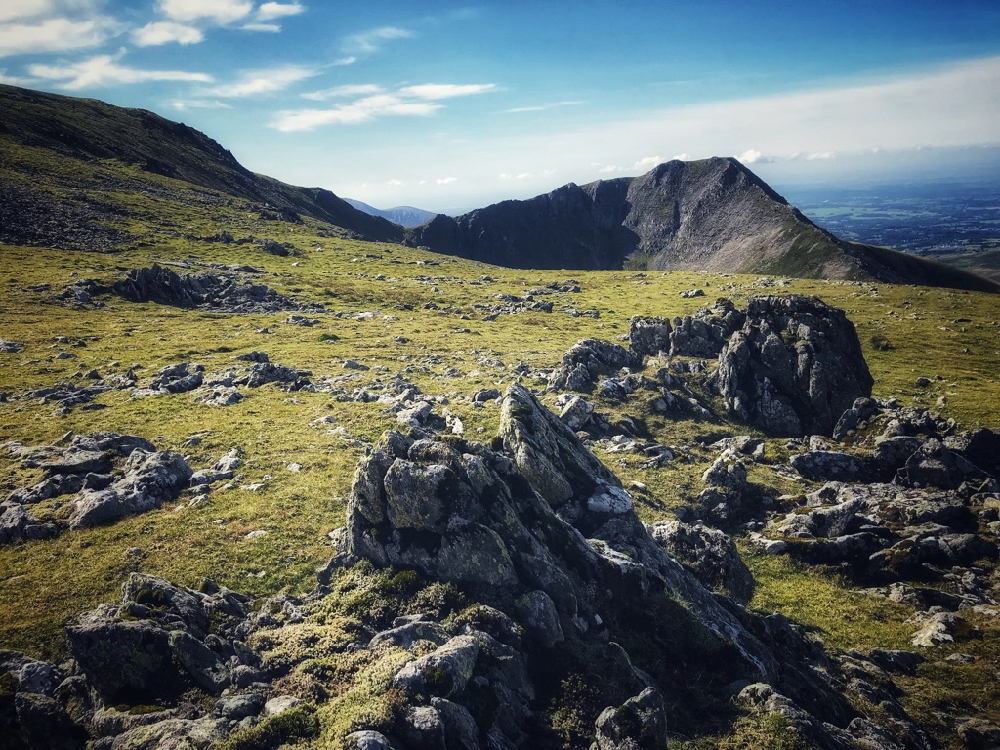 Disclaimer
Important note: This guide should be used in conjunction with the appropriate OS map. Do not attempt this route without a map, compass, and the skills to use them. And as always, remember to leave no trace.