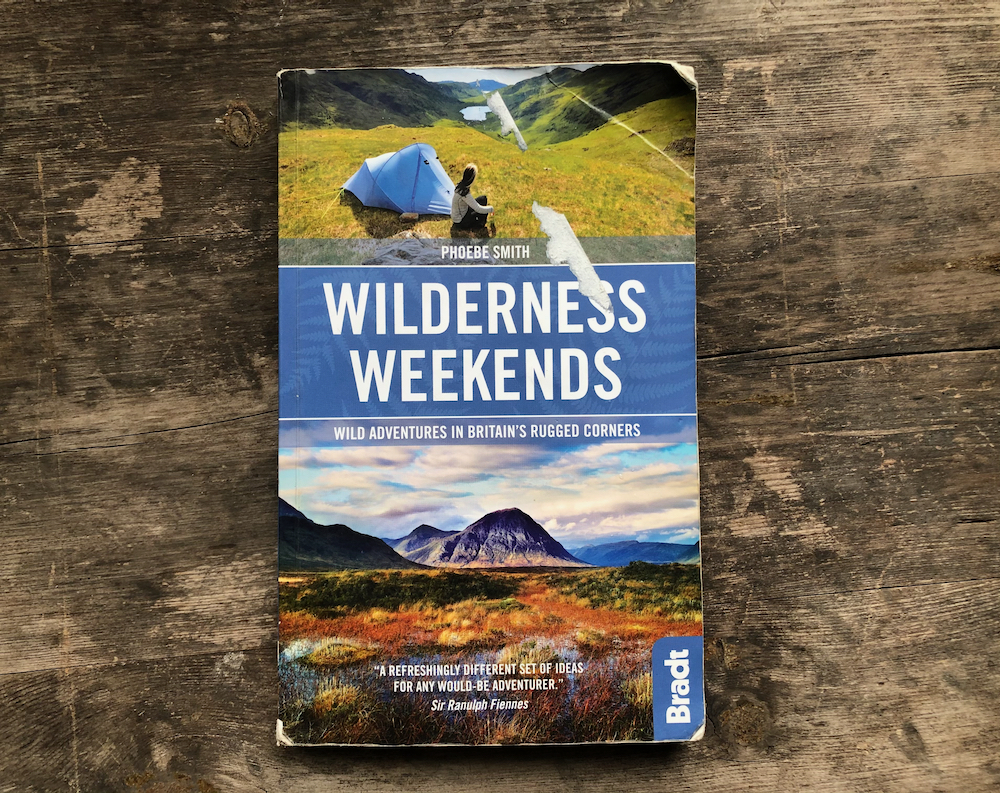 This is less of a review and more of an homage to one of my favourite books and travel writers. Wilderness Weekends by Phoebe Smith was the first book I bought to inspire my early wild camping adventures. As the title suggests, this book is a guide to 26 overnighters across the UK in wild places, either in a tent, bothy, or even a cave. It also includes practical tips on wild camping – what to pack, leave no trace, safety, and navigation.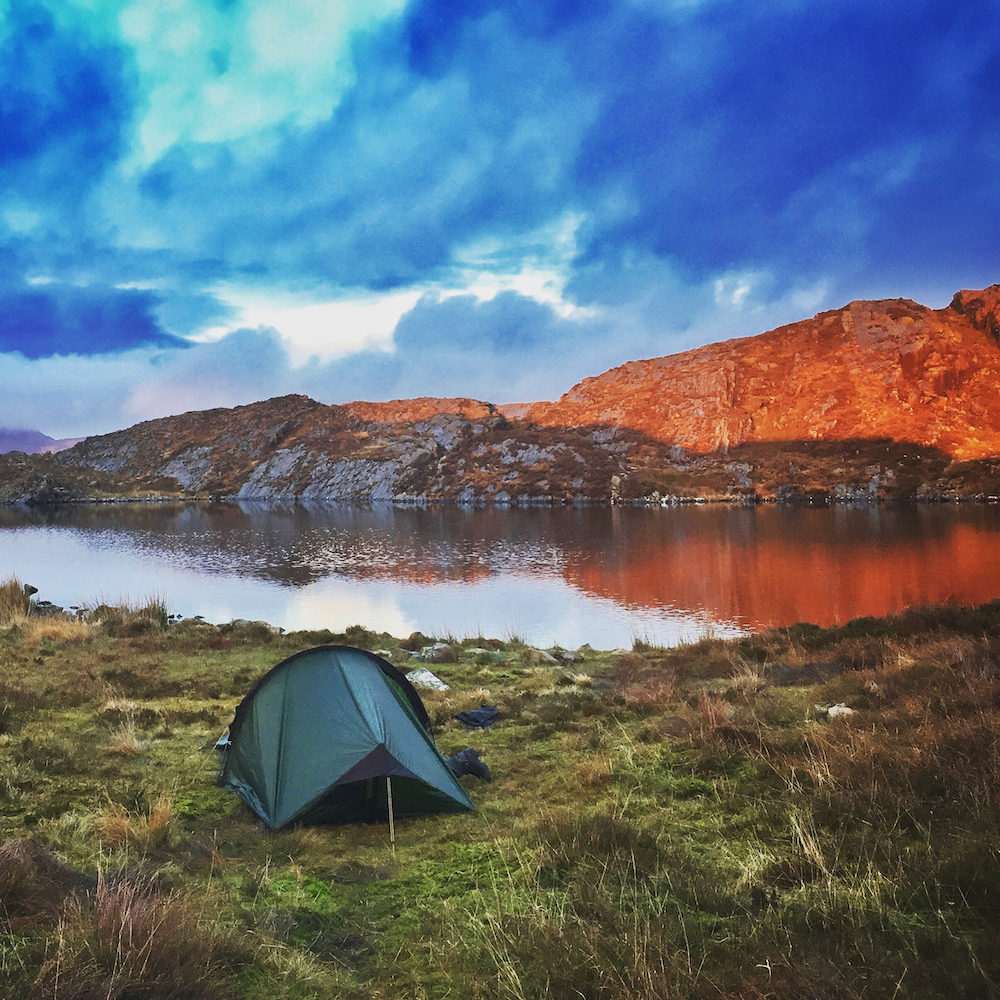 What really makes this book is the writing. The author, Phoebe Smith, has been writing about adventure and extreme sleeps for as long as she's been able to hold a pen, as far as I can tell. She has a talent for describing the magic of wild places in such a way that makes you want to go there. On a personal level, I found it especially refreshing to find a book from the perspective of a female travelling solo, adding extra inspiration and confidence that this was something I could do…
Things I love about this book
One of the biggest questions I see coming up from people new to wild camping is: where do I go? Wilderness Weekends covers areas across England, Scotland, and Wales so there's a good chance there's an option within reasonable distance wherever you reside in the UK. I'm in Wiltshire, so for me, Dartmoor and Wales were natural starting points.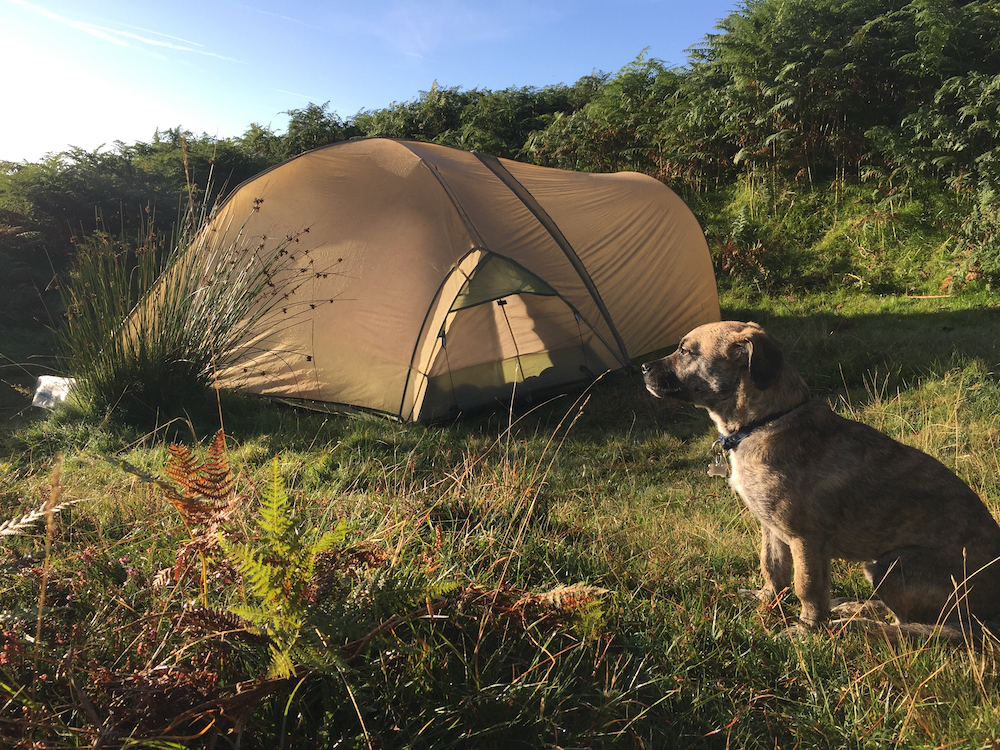 Wilderness Weekends also helps to answer certain practical questions about a wild camp that can deter the early adventurer. Where can I leave my car overnight? Is there a water source? What if I want to stay longer?
Phoebe also writes lyrically about history, nature, and other unique features of each location which make them special.
This book got me started on some sensational early trips…
A few caveats…
The only thing that irks me about this book is that it doesn't contain any information about distances or height gain, so it's hard to get a sense of the challenge and the timings. Some of the walks in the book are pretty straightforward, ("Walk 1: Do-it-yourself driftwood den", Peppercombe beach in North Devon) while others represent real challenges both in terms of terrain and climbing ("Walk 13: Rocky Roman Steps", Rhinogs, Snowdonia).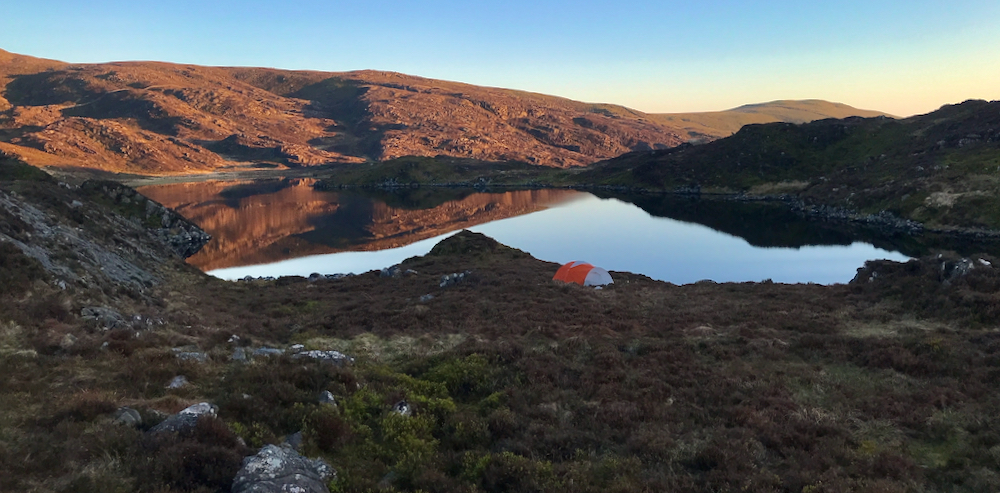 Some walks also require a pretty confident degree of navigation. "Walk 2: Among ancient stones" was one of my first adventures from this book. It describes a camp amongst a stone circle in Dartmoor that sounded like pure magic. However, when I got there, for the life of me I couldn't find the thing. It was only last year, with a fair bit more experience and knowledge of the nuances of Dartmoor's often confusing landscape, that I made it back and actually found the thing. (It was pretty, magical!)
It should go without saying that such a guidebook should always accompany the appropriate OS Map, compass and the skills to use them. The maps in this book are little more than rough sketches so definitely should be used as just an indicator of the actual route.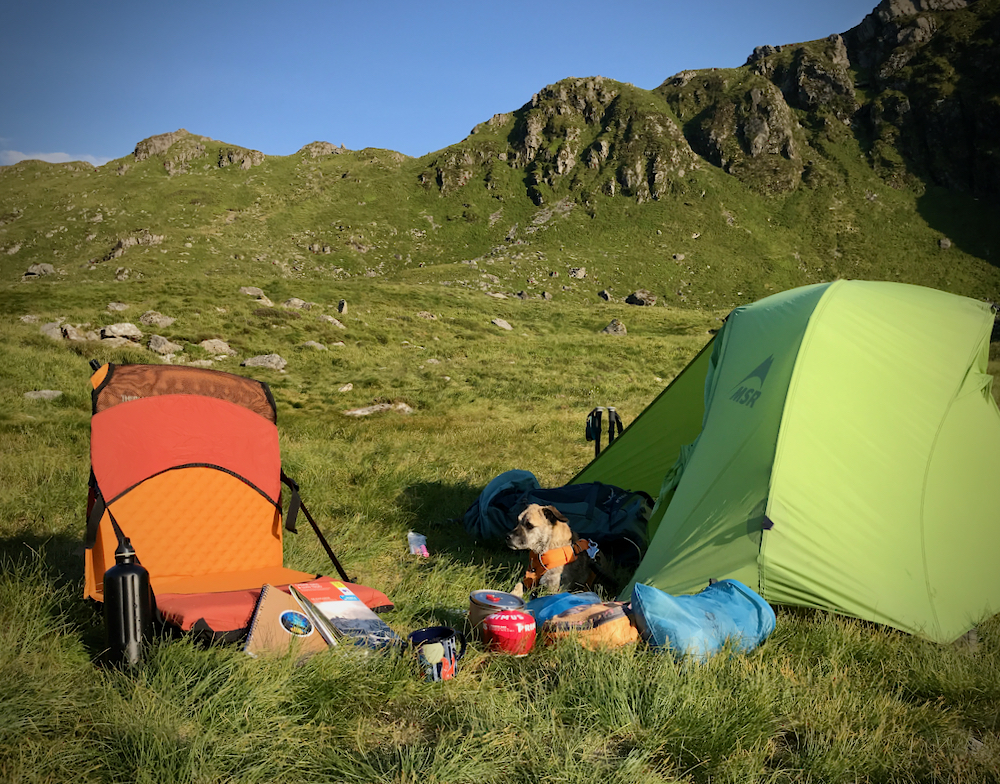 Of course, one of the best things about wild camping is crafting your own route. But for the newbie, that can be a little daunting. Wilderness Weekends is the perfect way to get going with some pre-determined routes, and offers a starting point to build experience with route planning and picking the perfect pitch. I still use this book for inspiration, particularly now that I am getting to Scotland more regularly.
You can buy Wilderness Weekends on Amazon. There's also a substantial preview of the book over on Google Books.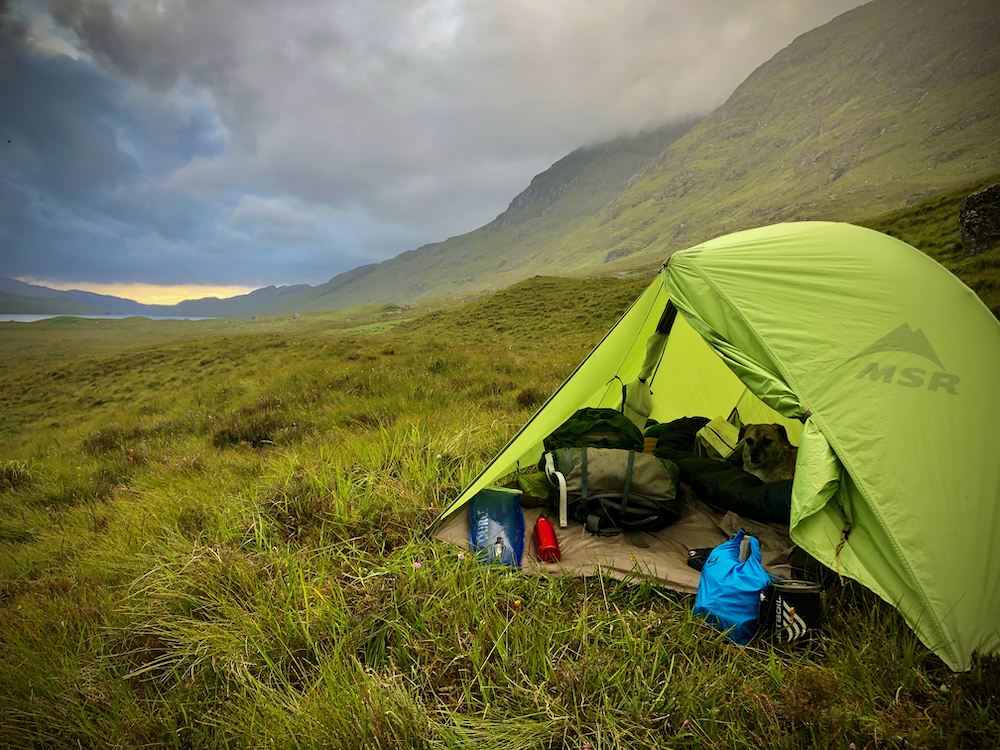 (Disclaimer: this post contains affiliate links which help contribute to the cost of running this website and providing you with awesome reviews and trip reports. Thank you for your support!)